A diverse assortment of heatsinks from Taiwanese manufacturer, Globe Coolers. Not much is known about Globe Coolers, which operates primarily as an OEM manufacturer building heatsinks for larger companies. The vivid array of heatsink designs showcased by the company at a recent trade show are not likely to become available in stores, but underscore the variety of ways metal can be shaped to enhance thermal transmission from a heat sourse to the surrounding environment.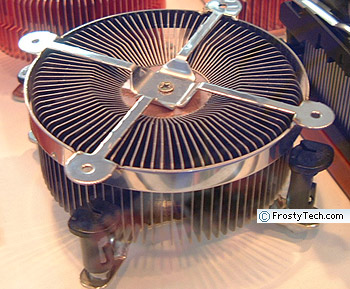 This LGA775 heatsink illustrates radially soldered fins to a central copper core.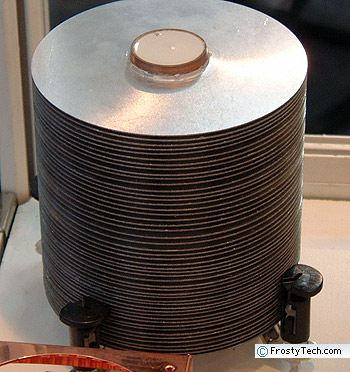 A BTX heatsink for LGA775 Pentium 4 processors. Comprised of a heat column and radial aluminum fins.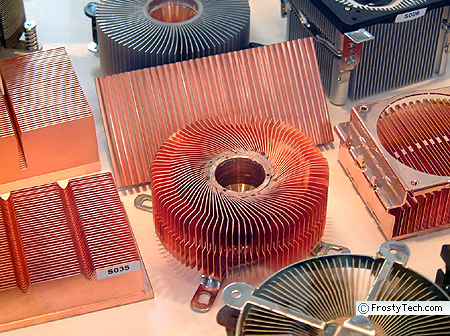 A variety of Globe Coolers copper and aluminum heatsinks.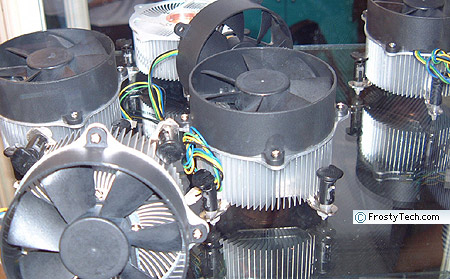 A pile of mainstream socket 775 heatsinks that conform to the stock Intel reference design.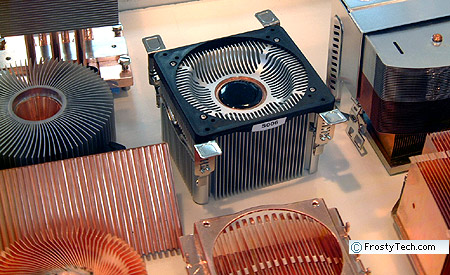 More heat column based heatsinks for different processors.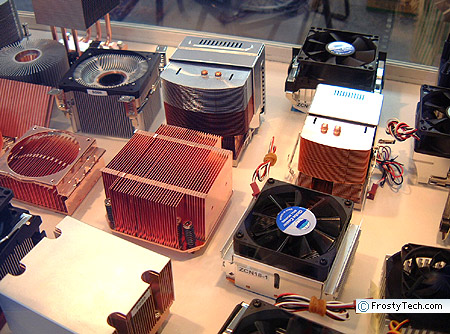 More examples of Globe Coolers heatsinks.