Coolermaster heatsinks are well known by most consumers, but have yet to catch on in the server world where reliability is of primary concern. At a recent trade show Frosty was shown a variety of Xeon heatsinks Coolermaster will be introducing into the market. This brings up an interesting question; is the growth of desktop cooling market no longer what it once was?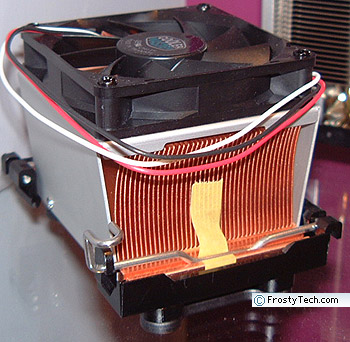 Coolermaster skived copper socket 604/603/478 heatsink.
Coolermaster Xeon 'Nocona' heatsinks for 2U servers and larger server systems.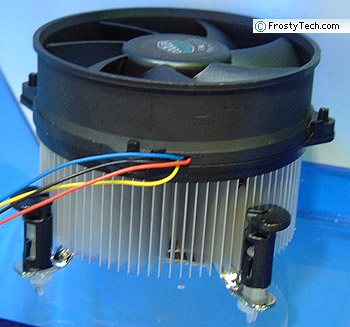 Coolermaster C15-9GDPA-H1 LGA775 Socket T heatsink for Prescott-T FMB2. This cooler is pretty standard, with notable features being 90mm 4200RPM fan, 516gram weight, and ShinEtsu x-23-7762 TIM. The clipping force on these LGA 775 heatsinks is 40lbs pressure.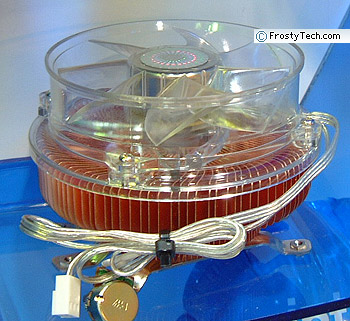 A performance oriented copper Coolermaster socket T heatsink with speed controlled fan for Prescott-T FMB2 CPUs.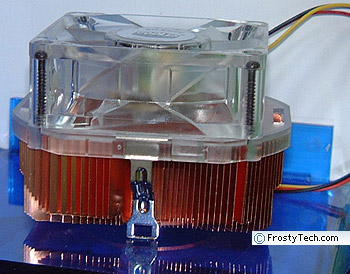 While there aren't many socket A processors being sold these days, this copper heatsink employs some new manufacturing technologies to reduce noise by improving thermal performance.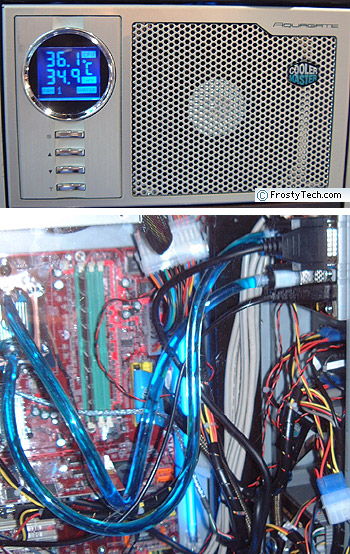 The Coolermaster Aquagate water cooling system fits into two 5.25" drive bays.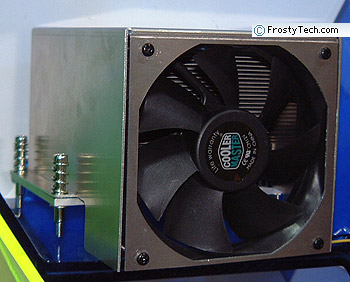 A Coolermaster BTX heatsink; BTX based computer systems are slowly entering into the marketplace, driven largely by manufacturers like Dell and HP.