An assortment of Thermaltake heatsinks showcase that companies choice for 'flashy' over performance-influenced designs. Thermaltake introduces a lot of heatsinks each quarter, and while some of them are very effective, the more outlandish models are generally short lived.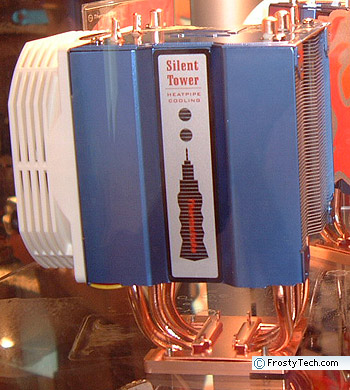 The Thermaltake Silent Tower heatsink. Fits all current socket formfactors, performance is good without too much noise according to initial reviews. Is that Taipei 101 on the side?
The brightly coloured Thermaltake Aquarius III cooling system, flow meters, and crud water block.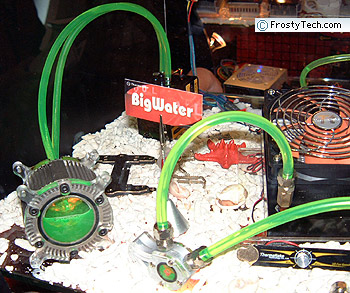 The Thermaltake Bigwater liquid cooling system with reservoir and flowmeter shown here.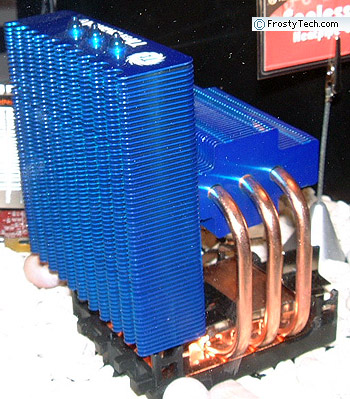 Thermaltake Fanless 103 heatpipe based heatsink.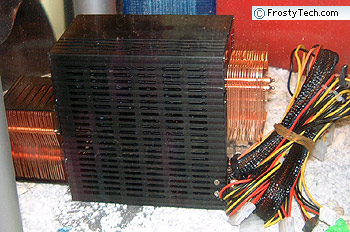 A rather badly designed "silent" power supply which has almost as much cooling fin surface inside the chassis than outside.