Asustek is known for its videocards, motherboards, and variety of other largely electrical computer devices. The company entered into the heatsink market in 2004, showcasing a few of its branded heatsinks at Computex Taipei.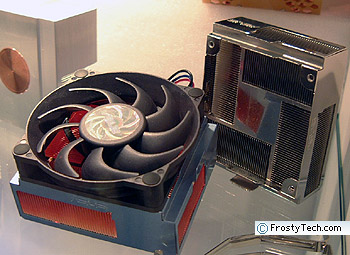 Asus Crux-P4 XB7 Pentium 4 socket 478 heatsink. The fins all radiate outward from a central copper base, a novel design from this motherboard manufacturer.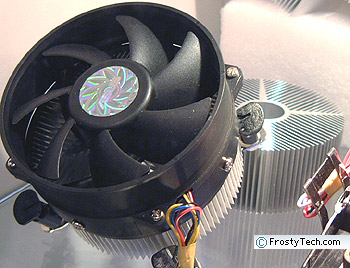 Asus Neptune P5 MM9 LGA775 socket T heatsink.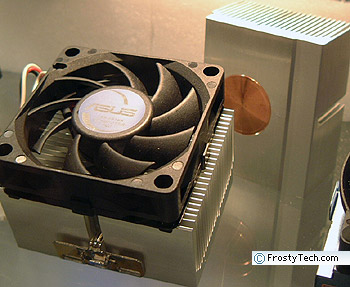 Asus Neptune K7 AH7 AthlonXP socket A heatsink. A very unremarkable extruded aluminum solution with thin embedded copper core.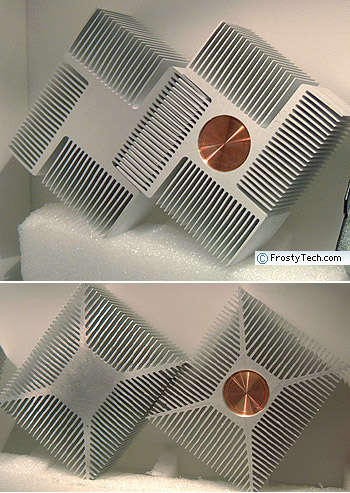 Assorted socket 478 Asus heatsink configurations were demo'd. By augmenting the type of base, the end user can choose between higher and lower thermal performance characteristics.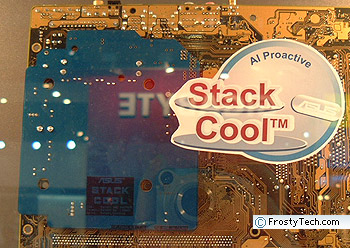 The Asus Stack Cool is a motherboard cooling system designed to remove some of the heat from around the CPU area from behind the PCB with special slab of circuit board.