In a small section of the second floor exhibition building at Computex there were dozens of smaller heatsink manufacturers. Evercool Thermal Co. focuses on the value oriented consumers, and as part of its display had a variety of new socket 775 heatsinks in the shape of apples, butterfly's and another creatures.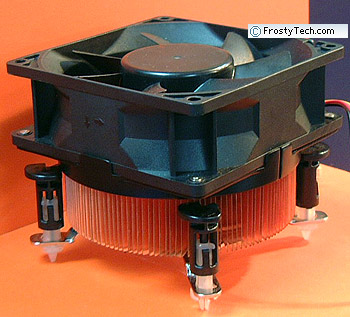 Evercool P5 Prescott Socket 775/T heatsink. Copper fins soldered around a central copper column.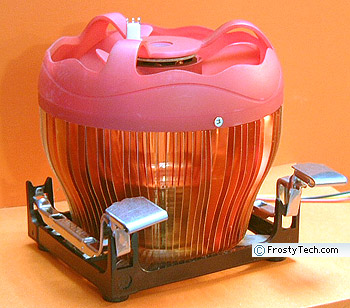 Evercool 'Apple Cooler' for Sockets A/478/754/939 processors. The thermal performance of this heatsink is questionable given the short copper fins.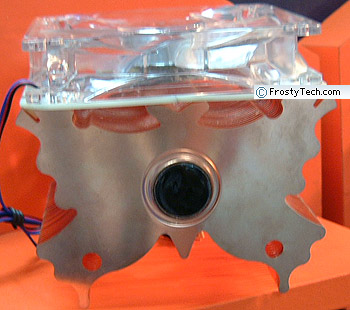 Evercool butterfly Heat Pipe Cooler for Sockets A/478. It's certainly unique.
Evercool watercooling system for socket A/478 processors and several varieties of graphic card. The water blocks are very thin, as is the diameter of tubing. The flow rate of the coolant isn't very high, so this system would work best with older processors rather than cutting edge models.