Abstract: Each component in the ZM80A-HP package is well finished, and the instructions (which are a must read) are clear, concise, and illustrated very well.



Home > Reviews > Page:

Installation and Observations: Base Assembly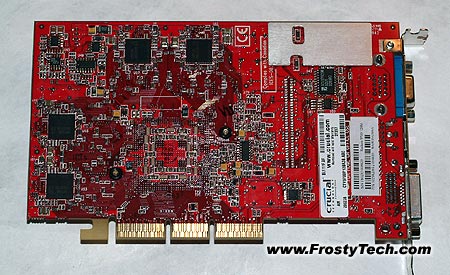 Holding the front base assembly in place, we flipped over the R300 card and continued on after a quick consultation with the instructions. In the picture above you can see that we have applied two of the little rubber o-rings around the screws from the front base mount. The o-rings help to keep the front mounting base in place during the rest of the installation, and also protect the PCB from any scratches from the mounting hardware.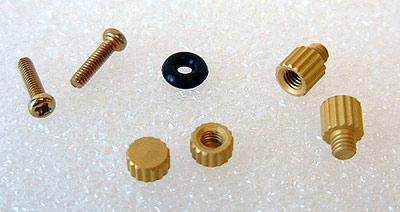 The mounting hardware comes in two small bags - one is full of all the parts you need, and the other has some spare parts in case you drop something and can't find it again (they are small screws so the chances of loosing a part is good). The hardware consists of some small phillips screws, a set of rubber o-rings, some anodized aluminum nuts, and anodized aluminum nipples (the far right "standoffs"). There are no lock washers on the screws, so it is a good idea to tighten them in a star pattern during installation, and go back one final time after everything is place. The anodized aluminum caps are not accessible once everything is in place, so make sure they are good and tight.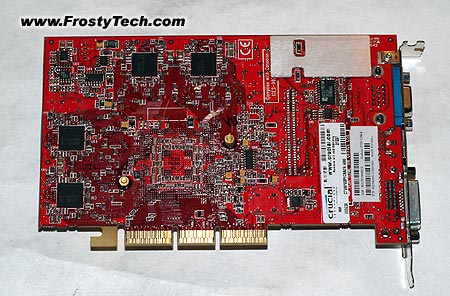 On with the mounting we next have to screw on the standoffs over top of the rubber o-rings. These are tightened with the fingers until fully snug.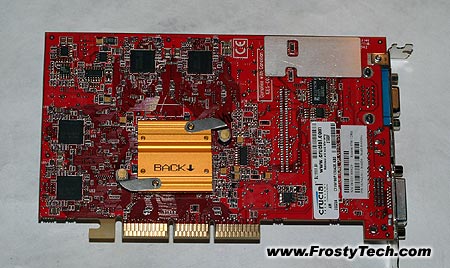 The Back Side Heatsink Base Assembly then slips over the standoffs. The two little metal arms are adjustable so you can move them into a better position if need be. Again, you want to pretty much get the base assembly centered and straight as much as possible right now because in a minute you will have to make sure it lines up with the one actually covering the core. This Back Assembly doesn't actually touch the rear of the video card, and shouldn't either (there is a clear plastic sticker which protects the aluminum from contact with any board mounted resistors, capacitors, or other devices).

Websites you may also like:
PCSTATS