To install Corsair's Hydro H100 heatsink you'll need a PC case with two, side-by-side 120mm rear fan vents punched into the back metal panel. The heat exchanger mounts to the inside of the chassis via these fan holes. The user manual has the heat exchanger fans set up to exhaust air out the back of the case. For this to work well the case should have sufficient intake air vents.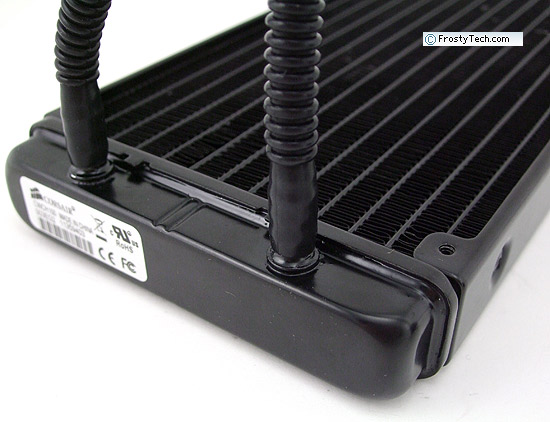 The two 120mm fans operate at speeds a little below 2600RPM and 1300RPM to move air through the aluminum heat exchanger. It's best to keep both fans operating at the same speed.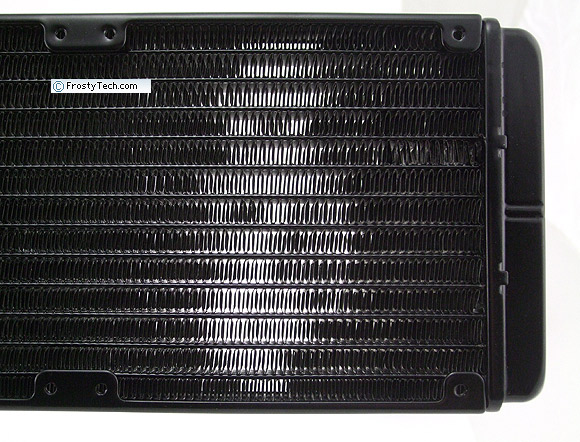 The effective cooling area of the large rectangular aluminum heat exchanger is 239x112mm. Overall radiator dimensions are 274x120x25mm without fans, with fans the thickness increases to 50mm.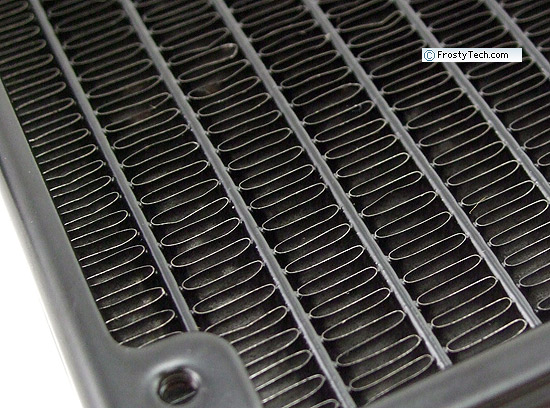 The aluminum heat exchanger is connected to the waterblock/pump head by 24cm of Fluorinated Ethylene Propylene (FEP) corrugated plastic tubing. The black plastic corrugated tubing is ~9.5mm in diameter and its max bend radius is estimated at ~20mm.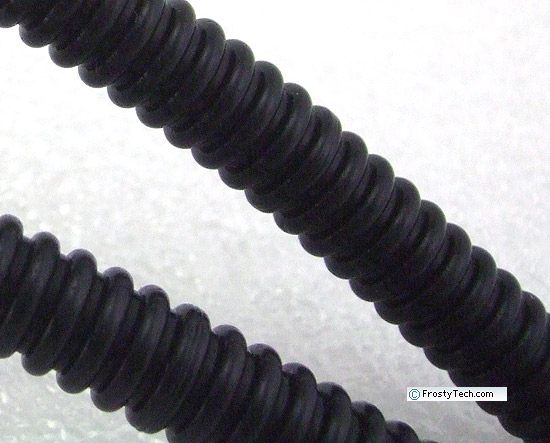 FEP Tubing
The tubing is stiff and kink resistant. The barbs on the radiator end are metal, those on the pump head appear to be glass fiber impregnated plastic. The pump head barbs swivel about 120 degrees in one axis. Nevertheless, take care when installing the unit so there is no chance of anything snapping off. Next up, mounting hardware and the problems we encountered.