Sometimes it pays to freshen up on the basic principles of thermodynamics, to once again see the forrest for the trees as it were. Here's what I mean - Comparing one heatsink to another means weighing the benefits of fin winglets, heatpipe direct touch, copper vs. aluminum, nickel plating, 6mm & 8mm diameter heatpipes, fans of every shape and speed, ball bearings vs. fluid dynamic bearings, aluminum fin surface textures, rubber vibration stops, processor socket compatibility and on, and on, and on .... eventually it all blurs into one mass of useless techno-lingo.
So let's revisit the basics; the ideal CPU heatsink cools the processor to the lowest possible temperature with the least amount of noise.
Simple enough, but don't forget that the performance of a heatsink is directly tied to the temperature of the air it is transferring that heat energy to. Within computer systems we call this variable 'internal case temperature'. The principles of thermodynamics dictate that an air cooled heatsink can theoretically only come close to equalizing with the temperature of the surrounding air mass. Thus, the internal air temp. of a computer is the defacto limit to how cool things can go. Simple enough if ambient temp is 20°C, even better if ambient temp is -40°C.... but what if your internal case temp. is a hot 50°C?
Generally speaking, the typical upper threshold for performance heatsinks is (ambient temperature) + (15°C). That's about as good as Frostytech has seen from high end CPU coolers. So for example, if your internal case temp is 58°C you're potentially looking at a CPU temp of 73°C with the best heatsink on the market. A faster fan or high efficiency thermal paste might push that temp down a couple degrees, but realistically it's much simpler to address the high internal case temperature and deal with other half of the thermal equation. The gains will be far better if a low internal case temperature is maintained.
Xigmatek Prime SD1484 Heatsink

---

heatsink specsheet
manufacturer: xigmatek
model no.: prime sd1484
materials: aluminum fins, copper heatpipes, aluminum base with exposed heatpipes.
fan mfg: xigmatek a1425l12s
fan spec: 800-1200rpm, 12v, 0.30a
fan dim: 25x140x140mm
heatsink & fan dim: 167x142x92mm
weight: 710 grams
includes: multi-socket mounting hardware, thermal compound, instructions

---

Compatible with Sockets:
AMD - AM2+/AM3+/FM1
Intel - 775/1156/1155/1366
Est. Pricing: $55USD ($55CDN)
On the heatsink test bench today is Xigmatek's Prime SD1484 heatsink which features a few notable changes to the standard, stock tower heatsink Xigmatek offers. For starters, the edges of the aluminum fins are squished slightly to form a blunt knife edge to reduce air flow resistance - Gigabyte tried this in 2006 with good results - Xigmatek have applied a 4mm chamfer to both edges of the fins. I'm not sure how effective this will be in real world terms, the thickness of the aluminum fins is 0.5mm to begin with while this added process only reduces that to ~0.3mm.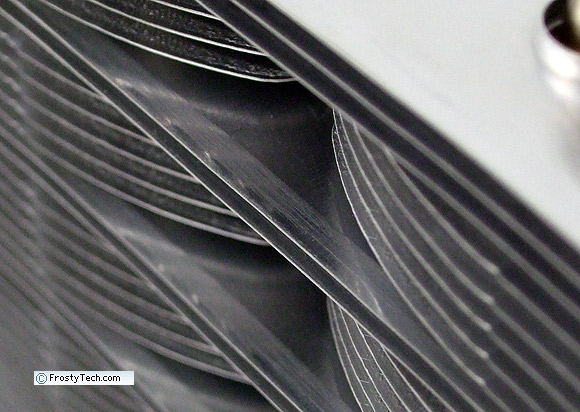 The aluminum fins have also been shaped to create an interrupted triangular plenum behind the fan. Some aluminum fins are only half the heatsink wide, the rest go across the complete face of the 142mm wide fin stack.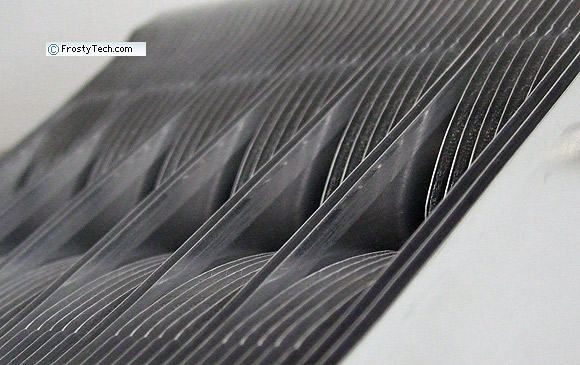 Next up is the 140mm PWM fan and its wavy blades. Taking a cue from countless ships, the nine blades of this special Xigmatek fan are intended to reduce fan noises.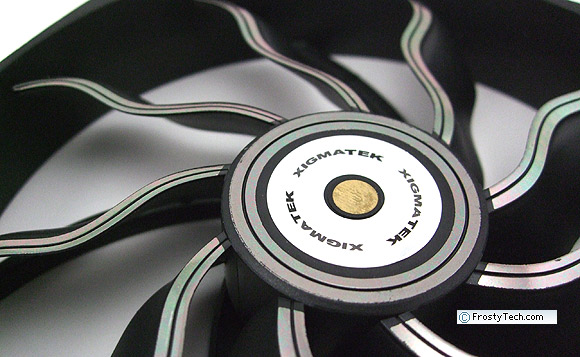 Gone are the rubber fan mounting posts Xigmatek traditionally uses on its heatsinks, in their place are two large elastic bands which grip the 140mm fan to the edge of the aluminum fin stack. The system is a bit easier to mount, but I'd be a little more concerned about the long term resilience of that elastomer.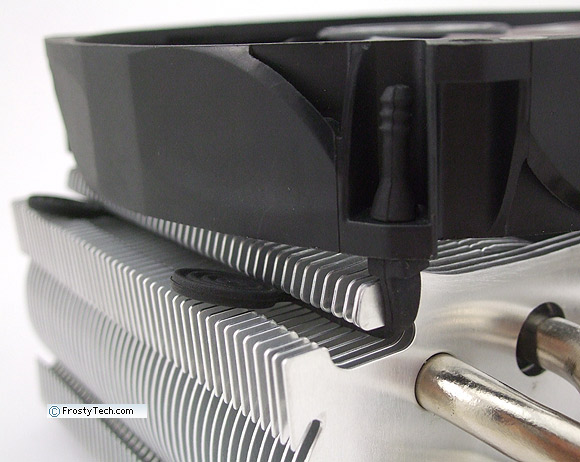 With rubber fan posts a little loss in elasticity isn't a big deal - the barb keeps the fan frame in place even if it sloops a little. With the large elastic bands used on the Xigmatek Prime SD1484, a little loss in elasticity over the entire length of the fastener adds up to a lot of slack.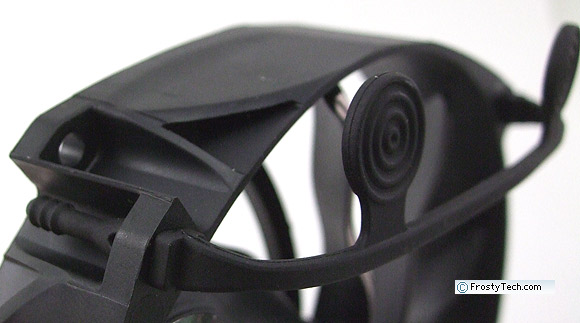 The Prime SD1484 heatsink ships with one 140mm PWM fan that operates at 1200-800RPM. A second fan (not included) can be mounted to the rear of the heatsink as additional fan mounting brackets are supplied.
Xigmatek's Prime SD1484 heatsink stands 167mm tall and has a footing of 142x92mm. It weighs 710grams and features four 8mm diameter heatpipes which are exposed at the base for optimal heat conduction. The CPU cooler is compatible with socket 775/1155/1156/1366 Intel CPUs and socket AM2/AM3/FM1 AMD processors.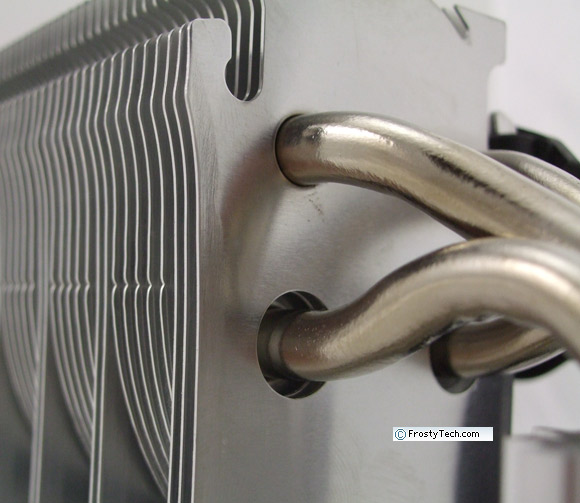 As is the case with most full tower-style heatsinks, compact computer users might have a hard time fitting all 167mm worth of the SD1484 in.
Heatsink Installation Hardware:
Xigmatek's SD1484 Prime heatsink is compatible with Intel socket 775/1155/1156/1366 and AMD socket AM2/AM3/FM1 processors. The heatsink comes with one rear metal support bracket for Intel/AMD motherboards that will require access to the back, so depending on the computer case you may need to remove the motherboard to install this heatsink. After the upper metal stand offs are installed, subsequent CPU swaps are more straightforward.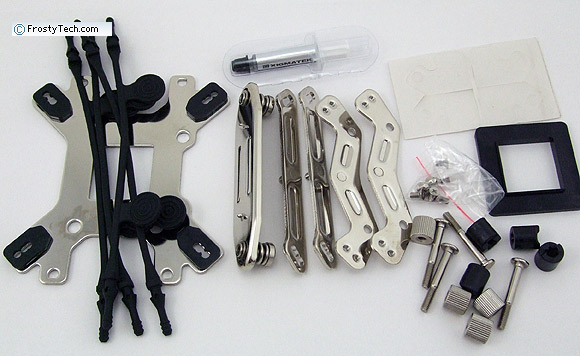 AMD platforms make use of the same basic heatsink brackets, which is a shame since AMD supplies a heatsink retention cage on every single board. The brackets take a little bit of time to install but will firmly hold the heatsink in place. For a heatsink that weighs nearly 700grams, a firm mounting system is important.
FrostyTech's Test Methodologies are outlined in detail here if you care to know what equipment is used, and the parameters under which the tests are conducted. Now let's move forward and take a closer look at this heatsink, its acoustic characteristics, and of course its performance in the thermal tests!