The nPowertek TTIC NPH-105 heatsink is an interesting CPU cooler because it is constructed with 6mm diameter copper heatpipes (two) and a not so common 25mm diameter copper 'heat column' that is capable of moving a lot of heat on its own. A heat column is like a big heatpipe and it conducts heat in much the same way, but with a larger surface area in contact with CPU heat source and the heatsink's cooling fins.
The nPowerTek NPH-105 Hurricane heatsink ships without a fan, or with a German-made Noiseblocker M12-P 120mm PWM fan depending on the configuration. It's designed for performance cooling with modest noise output and the Noiseblocker M12-P fan plays a big part in reaching that goal. The fan uses a hybrid frame comprised of plastic and rubber sections that help to isolate vibrations from creating rattling sounds. On another level, it's nice to see bespoke heatsink manufacturers like nPowerTek partnering with well established fan manufacturers rather than trying to re-invent the silent wheel.
Standing 157mm tall, the TTIC NPH-105 heatsink weighs about 700 grams and is compatible with Intel socket 775/1156/1366 and AMD socket AM2/AM3 processors. The fan operates at 2000RPM - 1000RPM and is PWM compliant.
nPowerTek Hurricane NPH-105 Heatsink

---

heatsink specsheet
manufacturer: ttic npowertek
model no.: hurricane nph-105
materials: nickel plated aluminum fins, copper base, copper heat column/heatpipes
fan mfg: noiseblocker m12-p
fan spec: 1000-2000, 12v pwm
fan airflow: 43-49cfm
fan dim: 25x120x120mm
heatsink & fan dim: 157x130x88mm
weight: 700 grams
includes: mounting brackets, thermal compound, instructions

---

Compatible with Sockets:
AMD - AM2/AM2+/AM3
Intel - 775/1156/1366
Est. Pricing: $60USD ($60CDN)
At the heart of this heatsink is a 25mm diameter nickel plated hollow copper cylinder which nPowertek call a "heat column". The heat column is vacuum sealed and works on the same concept as traditional heatpipes. I believe it uses a sintered metal wick, but we're not 100% certain...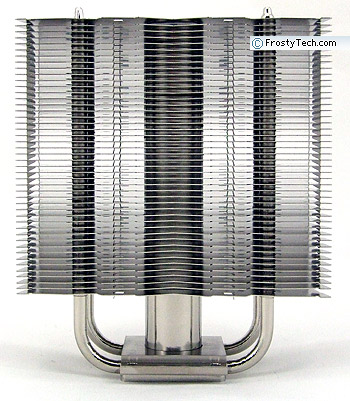 The 148mm tall copper heat column (seen above at center) conducts heat from the copper base plate that mounts onto the CPU and transfers it through the center of the aluminum fin stack. Two additional heatpipes pass through the edges of the copper base plate and conduct heat towards the outer edges of the fins where air from the fan typically passes with the highest velocity.
Heatsink Installation
The TTIC Hurricane NPH-105 heatsink is compatible with Intel socket 775/1156/1366 and AMD socket AM2/AM2+/AM3 processors. The heatsink comes with a set of metal support brackets for Intel / AMD motherboards and a pile of screws washers, spacers, o-rings and brackets to make it all work. TTIC's instructions are just a CAD drawing of the assembled socket system next to an exploded diagram.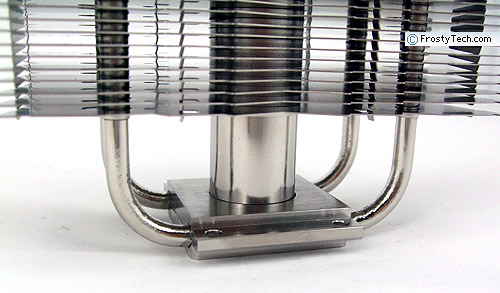 It's descriptive to a point, but the first time around we installed the "C" shaped clips onto the bottom of the Hurricane NPH-105 they were upside down. The thumbscrews were then too tall... closer examination of the illustration corrected the issue. Given the thermal performance from the Hurricane NPH-105, it's worth your time to give the instructions more than a just a fleeting glance and attach the brackets to the base of the heatsink so that they bend upward. The upward bend gives the attachment mechanism a bit of spring tension, applying the correct pressure when the heatsink is mounted to the processor.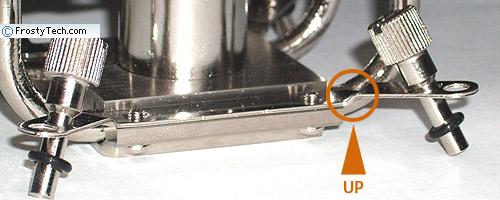 There are six components to each mounting point, so TTIC would do well to simplify this a bit. All parts serve a purpose of course, protecting the backside of the motherboard from scratching for example. Swapping out processors is not as complicated as you might think, once the motherboard side components are installed, a simple thumbscrew is all that you have to loosen to remove the Hurricane NPH-105 heatsink.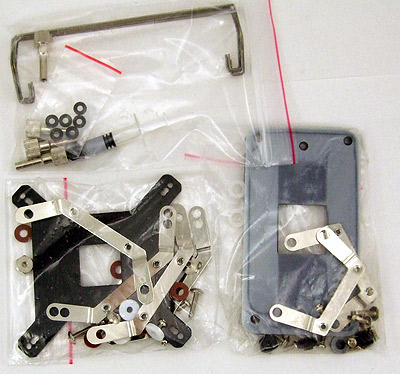 FrostyTech's Test Methodologies are outlined in detail here if you care to know what equipment is used, and the parameters under which the tests are conducted. Now let's move forward and take a closer look at this heatsink, its acoustic characteristics, and of course its performance in the thermal tests!