A heatsink whose fins are in the shape of a butterfly is usually a sign of kitschy design and a good indicator of questionable thermal results. Not so for this Korean manufacturer of thermal solutions. Apack's heatsinks focus on a marriage of the heat pipe, lots of surface area and copper. A good tri-fecta by any measure of thermodynamics. The first couple CPU coolers Frostytech evaluated handled impressively as a matter of fact. For upstarts, the Apack Zerotherm BTF90 and BTF80 heatsinks were effective thermal solutions.
The new Zerotherm BTF92 "Overclockers Edition" heatsink is a mirror image of the BTF90 that came before it, save for a different fan and the inclusion of a new fan speed controller gadget the company are bundling in now. The Zerotherm BTF92 OC ed. heatsink is compatible with socket 775 Intel Core 2 Duo/Quad/Extreme and socket 754/939/940/AM2/AM2+ AMD Athlon64 processors. It's rated for thermal loads to 150W.... that's certainly something Frostytech can test! :-)
Apack's BTF92 OC ed. heatsink features a free-floating UFO-bearing 92mm fan spinning at 2300RPM by default. The included fan speed controller can bring impeller speeds down to 1000RPM if desired. A pair fo blue LEDs illuminate the translucent impeller blades. Made entirely of copper, save for a cast aluminum base cap, the BTF92 OC ed. heatsink weighs a hefty 638grams and has 3624 square centimeters of surface area. The unit stands 130mm tall, and comes with mounting brackets for both Intel and AMD processors. Fan noise is moderate, with the speed controller in play near-silent.
Apack Zerotherm BTF-92 OC Heatsink

---

heatsink specsheet
manufacturer: apack zerotherm
model no.: btf-92 oc edition
materials: copper fins, base, heatpipes.
fan mfg: n/a
fan spec: 1000-2300rpm, 12v
fan dim: 25x92x92mm
heatsink & fan dim: 130x80x107mm
weight: 638 grams
includes: mounting clips, thermal compound, fan speed controller

---

Compatible with Sockets: 754/939/940/AM2 & 775
Est. Pricing: $48USD ($45CDN)
Printed instructions come with the Zerotherm BTF92 OC ed. heatsink, and that's a good thing because it is not immediately obvious the fan slips out of its red frame. It slides up, providing clearance during installation on Intel platforms.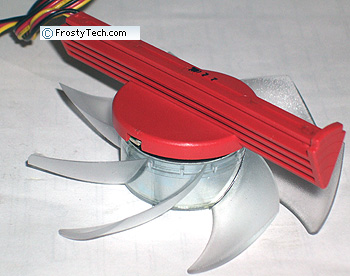 A common sight with Zalman heatsinks is the little black FanMate 2 fan speed controller. Apack have taken the same basic concept and produced a little white fan speed controller with a nice 2 meter long fan power cable. Sticky rubber pads are provided so this can be stuck just about anywhere inside the PC chassis. The fan speed controller provides a voltage range of 11.20V - 4.94V according to a multimeter.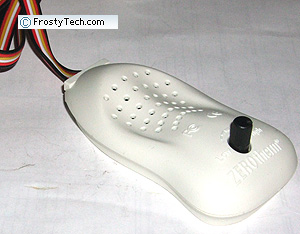 Accommodating Intel / AMD CPU form factors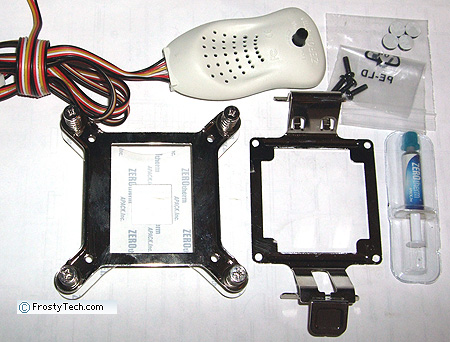 The Apack Zerotherm BTF92 OC ed. heatsink comes with two sets of clips for attaching to either Intel socket 775 or AMD socket 754/939/940/AM2 processors. Depending on your computer, one clip or the other is attached to the die-cast aluminum base of the heatsink with a couple machine screws.
The socket 775 clip uses four spring tensioned captive screws and a metal rear-support bracket to install. Users will have to remove the motherboard from the computer for installation, but once done the rear plate is stuck on the motherboard so swapping out CPUs isn't be problematic. An adhesive on the support bracket holds it in place once installed. All that's required is a phillips screw driver.
The AMD bracket works with the center lug on socket AM2 and socket 754/939/940 heatsink retention frames. The only step required is attaching it to the bottom of the Zerotherm BTF92 OC ed. heatsink. Regardless of the orientation of the AMD processor socket on the motherboard, the clip can be fixed to the heatsink so the Zerotherm BTF92 OC ed. heatsink exhausts towards the rear of the PC chassis.
FrostyTech's Test Methodologies are outlined in detail here if you care to know what equipment is used, and the parameters under which the tests are conducted. Now let's move forward and take a closer look at this heatsink, its acoustic characteristics, and of course its performance in the thermal tests!