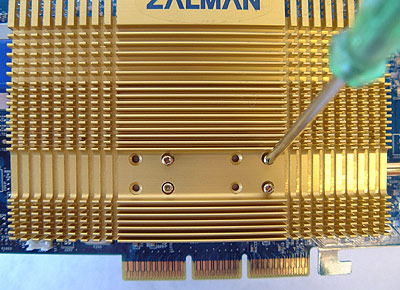 Using the screws and screwdriver that Zalman pack into the kit the next step is to tighten up all the screws that hold the front-side heatsink in place. To finish installing the heatsink we have to leave a little bit of slack still before everything is finally tightened up.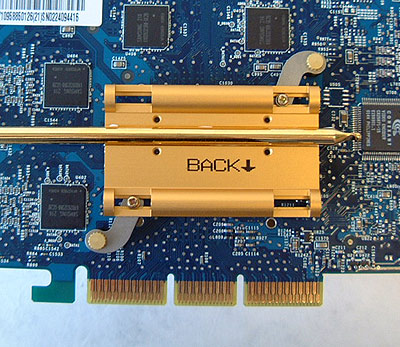 With the heatpipe already sitting in the recess on the rear of the card we still have to add some thermal compound. with the slack that was left from not yet tightening up all the screws on the front heatsink side you should easily be able to rotate the heatpipe down towards the "BACK" lettering. Do not bend the heatsink - if it isn't rotating easily then loosen up some of those screws on the other side that hold the front heatsink in place.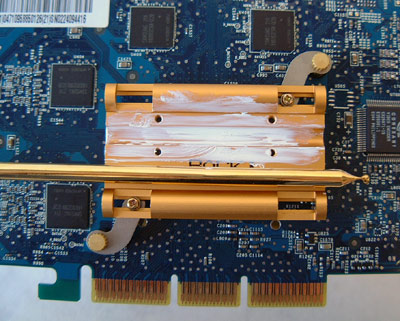 Apply the thermal compound with the heatpipe just off to the side.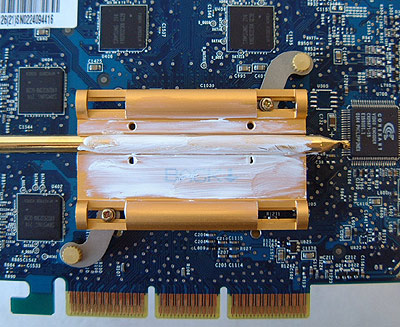 Rotate the heatpipe back into place and add one more coating of thermal compound over it for good coverage.