This is a preliminary review of the Coolermaster Eisberg 240L Prestige self contained liquid cooling system. The Eisberg 240L Prestige is a large, enthusiast grade all-in-one liquid cooling solution built around a 240mm copper heat exchanger equipped with twin, 1600RPM 120mm fans. The large copper heat exchanger is intended for top-mounting in full sized gaming cases. 5/16" internal diameter PVC plastic tubing connects the integrated pump/waterblock to the radiator. The waterblock holds the distinction of being refillable and incorporates a 'Bi-Directional MicroChannel' skived copper base plate. The axial rotor pump is capable of moving 400l/hr at a maximum head of 2.2 meters (ceramic bearings, 50,000h MTBF, German designed). Furthermore, the pump is Coolermaster's Eisberg 240L Prestige installs onto Intel socket LGA775/115x/1366/2011 and AMD socket AM2/AM3/FM1/FM2 processors. Retail price is about $160 Euro. Please see coolermaster.com for the full spec sheet.
NOTE: In an effort to keep up with the increasing pace of heatsink releases and provide a timely reference to our readers, Frostytech has decided to release its heatsink test results in a preliminary review format as soon as the data is compiled. Contained within this preliminary article are the complete set of test results charts for Frostytech's 125Watt AMD, 150W & 85W Intel LGA115x/775 and 200W Intel LGA2011 synthetic thermal test platforms, acoustic measurements and a 360° pictorial overview of the thermal solution. This preliminary look at the Coolermaster Eisberg 240L Prestige will be updated to the complete review at a later date.
Coolermaster Eisberg 240L Prestige Self-Contained Liquid Cooling System

---




heatsink specsheet
manufacturer: coolermaster
model no.: eisberg 240l prestige (rl-eb24-16fk-r1)
materials: copper radiator, copper-base water block.
fan mfg: coolermaster sa12025sa2

fan spec: (x2) 1600-900rpm, 12v, 0.13a

fan dim: (x2) 25x120x120mm
waterblock dim: 67x65x66mm
heat exchanger dim: 277x30x124mm
pump spec: 3600rpm
flow rate: 400 l/hr
head: 2.2 meters
coolant: distilled water/propylene glycol
weight: est. 2000 grams
includes: multi-socket mounting hardware, thermal compound, instructions.

---

Compatible with Sockets:
AMD - AM2/AM3/FM1/FM2
Intel - LGA2011/1366/115x/775
Est. Pricing: $160 Euro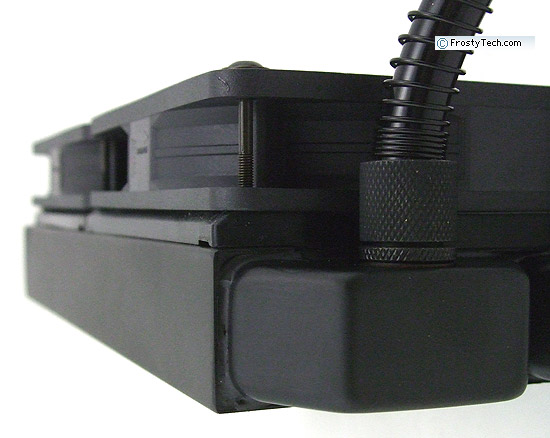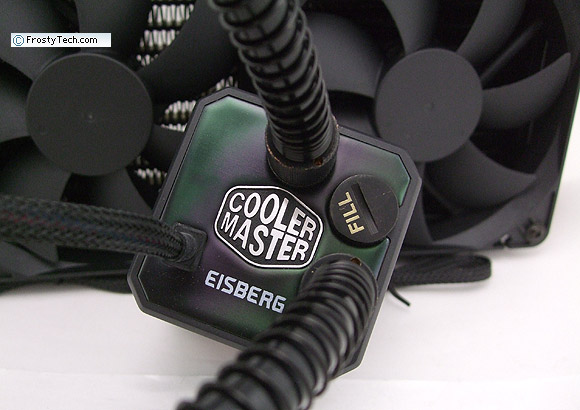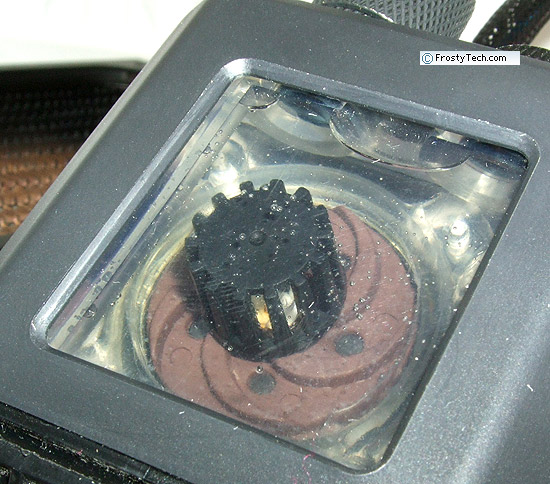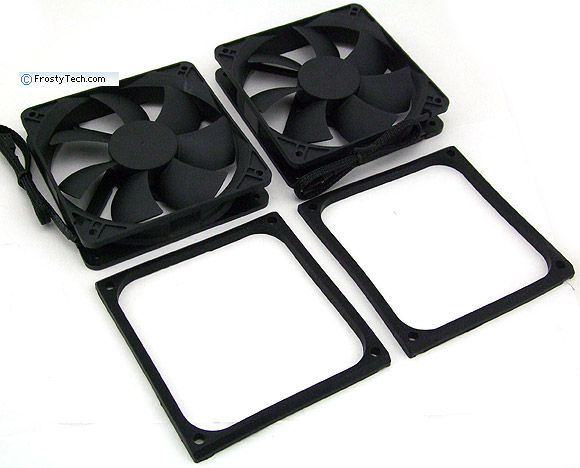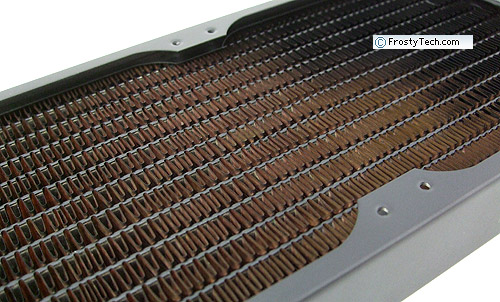 Base Finish and Flatness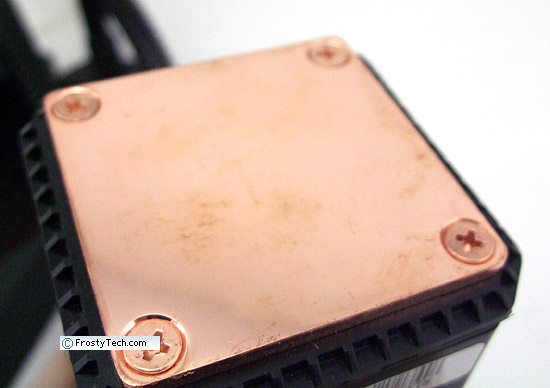 Mounting Hardware
The Coolermaster Eisberg 240L Prestige is compatible with Intel socket LGA2011/1366/115x/775 and AMD socket FM2/FM1/AM2/AM3 processors. The cooler ships with a pair of metal mounting brackets that attach to the pump head to facilitate each particular socket. Rubber gaskets are included which sandwich between the fans and heat exchanger, cutting down on errant noise and creating a bit of a plenum behind the fans.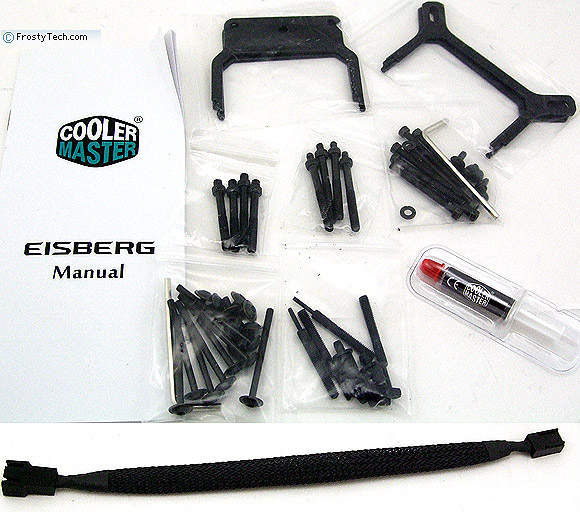 This heatsink will be tested on FrostyTech's Intel and AMD version of the Mk.II synthetic thermal temperature test platform, and compared against hundreds of reference Intel and AMD heatsinks. The whole test methodology is outlined in detail here if you'd like to know what equipment is used, and the parameters under which the tests are conducted.