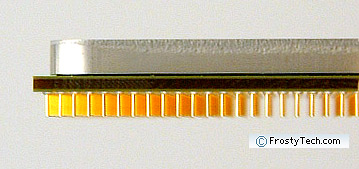 On May 23, 2006 AMD introduced the 940-pin socket AM2 Athlon64 processor to the world. While physically speaking the AM2 processor is nearly identical to the previous generations of socket 754, socket 939 and socket 940 AMD K8 processors, there is one very significant difference as far as heatsinks are concerned.
The socket AM2 processor series uses newly designed plastic heatsink retention frame that attaches to the motherboard with four screw holes, to a newly designed four-post metal PCB stiffener backplate. The new socket AM2 heatsink retention frame and metal backplate are not compatible with the previous socket 754/939/940 heatsink retention frame and metal back plates, and vice-versa.
AM2 motherboards will ship with the new AM2 heatsink retention frame, and that means many existing Athlon64 heatsinks will be unuseable on the AM2 platform.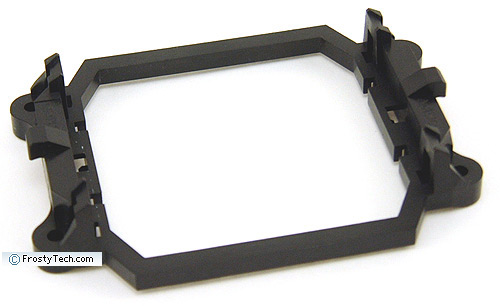 All existing K8 heatsinks that screw directly into the two-post metal backplate of the socket 754/939/940 series are not usable with the socket AM2 retention module because its four-posts are positioned differently. Unfortunately, most heatsinks that use this installation method are the high-end, heavy copper coolers that offer the best performance qualities. The weight of these expensive enthusiast level heatsinks dictated a firmer attachment method than the plastic tabs of the old retention frame, and sadly their useful life is now over.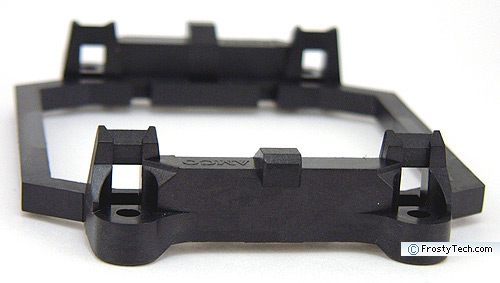 Lighter weight (and AMD retail heatsinks) that clip onto the socket 754/939/940 heatsink retention frame center tabs will continue to be compatible with the socket AM2 heatsink retention frame. The center tabs survived the transition to socket AM2, alongside with a new type of four-post socket 478-like integrated clip points. Existing K8 heatsinks which use a cam-lock to apply pressure on the spring clip after it has been attached to the retention frame tab will also work with AM2 motherboards, though there are no lock tabs built into the retention cage.
Three tab K8 heatsink clips should also work with AM2, but it depends on how well the load forces are balanced - in the Frostytech labs we have tested some three tab clips with socket AM2 and found the heatsinks were off balance when force was applied. Uneven loading is usually associated with the very inexpensive thermal solutions of lower quality standards. If you can avoid this type of heatsink with AM2, we'd recommend doing that.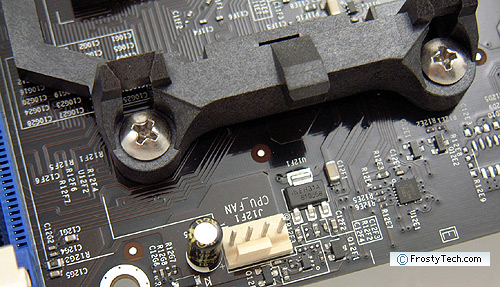 The socket AM2 standard also introduces Pulse Width Modulation (PWM) fan speed control, as identified by four-pin fan power cords. For the moment, both fan and motherboard fan header remain backwards compatible with 3-pin RPM sensing fan power cables.
FrostyTech's K8 Test Methodology is outlined in detail here if you care to know what equipment is used, and the parameters under which the tests are conducted. Now let's move forward and take a closer look at this heatsink, its acoustic characteristics, and of course it performance in the thermal tests!