How to Read Your Processor
---
Just imagine for a second you are in a store looking at a rack of Celerons. You need two Celeron 366's for your Abit BP6, which you want to overclock to 550MHz.... But what chips should be considered as possible candidates? You've heard that ones from Malaysia are good, and that week 15 was a great one, but how can you tell which of these chips are from Malaysia, and of those which one's are week 15?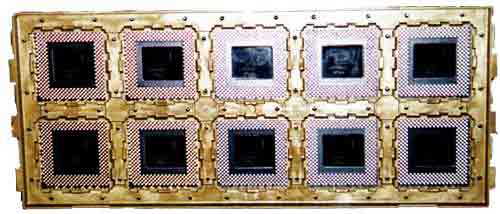 Of all the information printed on a processor it is the S-codes, country and year/week of manufacture that are the most significant. This information is not to dificult to read, takes no special tools to do ;-)
S-codes are also important in that they identify the variations that chip is based upon, and can help you to find chips with good overclocking potential. We have a CPU data base on PCstats that has a list of processors we have tested, and ones people have submitted to help you figure out what is good and what is not. Other sites also have good listings about how high chips with specific S-codes have been overclocked. While getting a chip with a certain s-code does not guarantee overclockability, it is a good indication of what that chip should be able to do. When looking for specific S-codes it is also important to look at the week. For example we have two Celeron 366's, both are SL36C, however one is week 50 (1998) and the other week 15 (1999), both are Malaysia. One will do no more than 366Mhz, and the other 567Mhz with just a small heatsink. That is quite a difference!
Country of manufacture comes into play on the general overclockability scale. Generally, Malaysia manufactured processors have the highest overclockabiltiy at the lowest voltages (in many peoples opinions). Of the processors I've tested personally I'd have to agree, overclocking with 2.0v is almost a given, however I have only had a few experiences with processors from other areas. Other possible manufacturing locations can include the Philippines, Costa Rica, and Ireland.
Examining a Celeron:

1. Processor speed
2. S-code
3. Mfg.. location
4. Year of Mfg..
5. Week of Mfg..
6. Chip serial number

On this chip we can see the following
1. Speed : 366 Mhz
2. S-Code: SL36C
3. Mfg.. Location: Malaysia
4. Year of Mfg..: 1999
5. Week of Mfg..: Week 15
6. S/N: 0599-1115
| | |
| --- | --- |
| Pentium II, III processors have a series of numbers laser etched into the top of the plastic case to tell you what you need to know about that particular processor. On this example we can see that the S-Code is "SL264", Manufactured in the Philippines, and if I'm readig it right, year of manufacture is 1997, week 33. | |
| The numbers on the PIII coppermine are plainly shown on the front of the chip, below the die. S-Code is "SL3R2", made in Malaysia, year of manufacture is 1999, week 44. | |
To find out what the S-codes can tell you it's best to go to Intel's site and have a look. For example, for the S-code SL36C, you get the following info. For others processors check them out: Pentium II Pentium III Celeron Xeon