Ever wonder how ultra portable notebooks and tablets stay cool? There's not much space for traditional fan based heatsinks, so manufacturers have to turn to more advanced materials. One perennial favourite is pyrolytic graphite sheet, made by companies like eGraf. While reviewing a new ultrabook on Frostytech's sister site we came across a sheet of the material, so here's what it looks like; the dark gray sheet of material.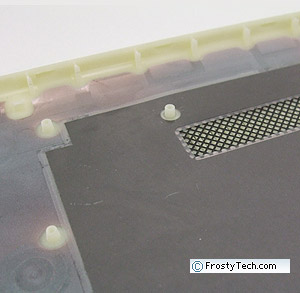 Pyrolytic Graphite Sheet has a thermal conductivity of between 800W/mK and 1600W/mK in the a-b plane.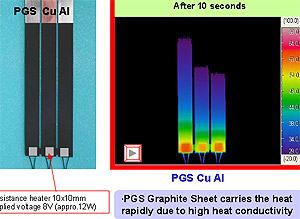 For a good introduction on PGS, have a look at this presentation.