| | |
| --- | --- |
| Wed: 12/18/2013 | Topic: Cooling / Heatsinks PermaLink |
In a world run by the tablet and Android there was one company brave enough to still make a laptop cooling pad and they even added lights.
---
| | |
| --- | --- |
| Wed: 12/11/2013 | Topic: Cooling / Heatsinks PermaLink |
Asetek created this graphic to help sell their data center liquid cooling technology. Check it out! I wonder what the NSA uses to cool their servers....
---
| | |
| --- | --- |
| Wed: 12/11/2013 | Topic: Cooling / Heatsinks PermaLink |
If you've ever wondered what properly applied thermal compound looks like, pay close attention to this photo. The TC is plain-Jane Wakefield Engineering Type 120, the applicator is a bit of a trade secret. Top is zoomed in, bottom is natural size. The lighting is extremely oblique to enhance surface definition.
---
| | |
| --- | --- |
| Fri: 12/06/2013 | Topic: Cooling / Heatsinks PermaLink |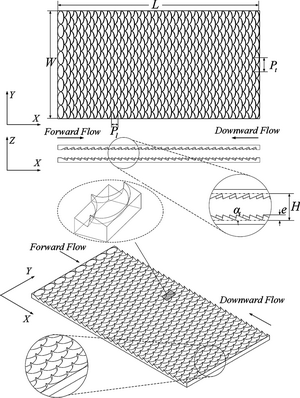 I'd have to describe this surface for transfering heat from metal to liquid as "non-parallel fish scales".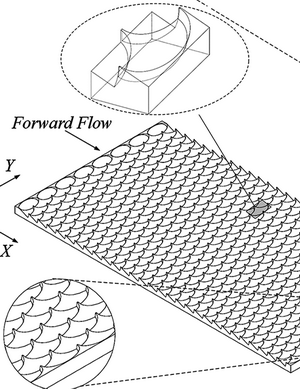 Technically, the research paper on ASME is titled; "A Numerical Investigation of Turbulent Flow and Heat Transfer in Rectangular Channels With Elliptic Scale-Roughened Walls" by Feng Zhou and Ivan Catton.

Quoting the abstract: "Results indicate that the scale-shaped roughness strongly spins the flow in the spanwise direction, which disrupts the near-wall boundary layers continuously and enhances the bulk flow mixing. With the flow marching in a more intense spiral pattern, a 40% improvement of heat transfer enhancement over the circular scale-roughened channels is observed."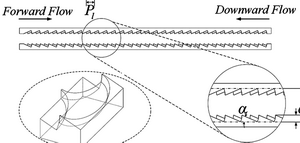 I'd love to see this manufactured into a copper prototype. "
---
Sharkoon expands its range of PC cases and introduces the REX Water Cooling Edition Midi Tower for micro-ATX mainboards. A novel construction allows the installation of a 120 mm or 240 mm water cooling radiator in the top of the case. Externally, the 6 kg case differs only slightly from the well-known REX series, the internal structure, however, was completely revised. Only micro-ATX mainboards can be installed, thus, the Rex Water Cooling Edition wins additional mounting space for large radiators. For the alternative installation of an air cooler, thankfully nothing will stand in the way of a tower cooler with a width up to 205 mm and a maximum height up to 165 mm. A tinted acrylic window provides insight into the housing interior and the installed components. Order is ensured through a cable management system.
Video link:
http://www.youtube.com/watch?v=HYmiJDFQ9o0
End customers will find the Rex Water Cooling Edition cases for the suggested retail price of 54.90 euros in authorized retailers.
---
| | |
| --- | --- |
| Mon: 12/02/2013 | Topic: Cooling / Heatsinks PermaLink |
In this review Frostytech will be testing out Noctua's NH-U14S heatsink, a 170mm tall thermal solution built around six 6mm diameter heatpipes and featuring one 140x150mm fan called the NF-A15 PWM. The Noctua-branded NF-A15 fan features all kinds of fancy attributes designed to decrease noise, increase airflow, lengthen bearing life...
---
| | |
| --- | --- |
| Mon: 12/02/2013 | Topic: Cooling / Heatsinks PermaLink |
Frostytech receives a lot of questions about a where such-and-such heatsink can be purchased, so today we're listing a few north american online computer stores that have a decent selection of heatsinks for sale. European readers, please let me know what stores in your neck of the world are good when it comes to performance heatsink shopping.

Specialty Cooling Shops - just heatsinks and cooling


Overclockers.co.uk




The Big Computer Stores

UK / European Computer Stores

Feel free to contact Frostytech with your suggestions for North American based stores, AND European heatsink retailers.
---
| | |
| --- | --- |
| Sun: 12/01/2013 | Topic: Cooling / Heatsinks PermaLink |
Pictured here is an Ultra Low Profile (>6mm tall) Slotted Surface Honeycomb Heat Sink prototype from the department of mechanical and aerospace engineering at New Mexico State University.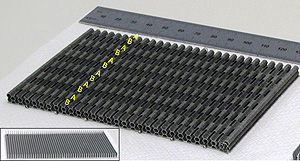 About all we can tell you is this direct quote: "The heat sink design proposed here utilizes improved flow mixing, boundary layer separation and increased surface area to augment heat transfer to air. t was shown through modeling and testing that, under ideal conditions and zero flow loss, an application-specific heat sink design was up to 57% energy-efficient over a traditional longitudinal fin heat sink of the same form factor and for the same thermal performance..."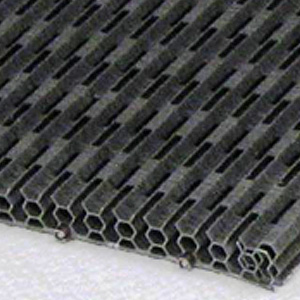 ---
| | |
| --- | --- |
| Tue: 11/26/2013 | Topic: Cooling / Heatsinks PermaLink |
First revealed at Computex 2013, the Kraken G10 GPU Bracket is a way to adapt an Asetek, closed loop, All in One liquid cooling unit for videocard duty.

According to NZXT; "In our own testing, the bracket showed a 40%+ increase in cooling performance switching out a reference 780 cooler with one of our Kraken X40s. In conjunction with Nvidia's GPU Boost 2.0 or AMD's PowerTune, our Kraken G10 can help you get even more out of your GPU." The Kraken G10 is available for $30 in three different colors: gloss black, white, or red.
---
| | |
| --- | --- |
| Tue: 11/26/2013 | Topic: Computer / SFF PCs PermaLink |
Logic Supply's fanless NUC, the ML300, has returned from the Intel testing lab as the clear leader in fanless Next Unit of Computing systems. In exhaustive Intel testing, the ML300 was the first and only fanless NUC to maintain performance in ambient temperatures exceeding 30°C. Standard configurations of the ML300 reached 40°C and with the addition of Logic Supply wide-temperature components the computer was verified for a staggering 50°C, without CPU shutdown, wifi failure, or data corruption. Said lead Hardware Engineer Rodney Hill, "The ML300 is by far and away the top thermal performer of all fanless NUCs verified by Intel."
---
| | |
| --- | --- |
| Tue: 11/26/2013 | Topic: Cooling / Heatsinks PermaLink |
With nearly 15 years in the business, Zalman have built themselves quite the reputation. They have a loyal following thanks to their high build quality and innovative designs. I must admit, Zalman may not be the first brand that spring to mind when your thinking about components, but we've been eager to see what their new all-in-one water cooler can do non the less. All-in-one (AIO) watercoolers are more popular than ever, in fact it may be safer to say that water cooling is more popular than ever, AIO coolers just make it easy and more accessible to those who don't want to build custom loops. AIO are often much cheaper than a custom radiator / pump configuration and offer near plug-and-play compatibility with super low maintenance. For the most part, water cooling can offer improved performance over air cooling and reap huge benefits for overclocked systems, so it is easy to see why people are so attracted to it.
---
| | |
| --- | --- |
| Mon: 11/25/2013 | Topic: Cooling / Heatsinks PermaLink |
Cooler Master, an industry leader in the design and manufacturing of premium PC components has today introduced the ultimate semi-DIY CPU liquid cooler, Glacer 240L. This modular and expandable semi-DIY liquid cooling system offers the utmost in performance and convenience.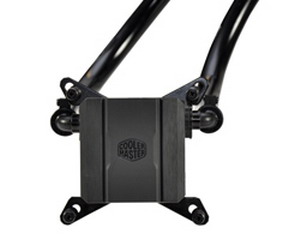 Glacer 240L was produced as a partnership with Swiftech. This liquid cooling expertise brought together over a decade of experience and added to the deep well of knowledge contained within Cooler Master's engineering team. The result is an exclusive product with specifications designed for high performance cooling. Glacer 240L sets itself apart from a market saturated by static AIO liquid cooling solutions by being fully capable of supporting additional liquid cooled components while maintaining superior DIY expandability.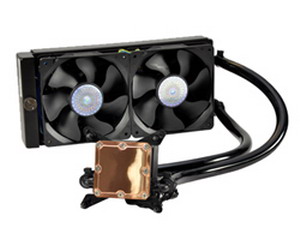 Users receive a fully sealed and pressure tested Glacer 240L liquid cooling system that, when used as an AIO solution out of the box, does not require maintenance for three years. Similarities between Glacer and other competitive solutions end here. Glacer 240L is intelligently designed to become a DIY system setup when upgrades to the loop are desired. It features enthusiast grade 5/8" OD black PVC tubing secured by swivel fittings with an elegant clamping system for simple removal and reinstallation.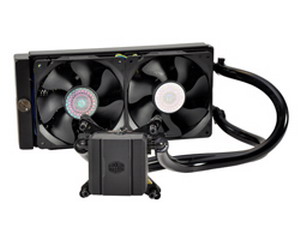 To meet the ever growing cooling needs of enthusiasts, Cooler Master worked with Swiftech to maximize pump output with speeds up to 3500RPM. This provides a leading 165L/hr flow rate and 2650 mmH2O; making it able to easily handle the addition of multiple cooling components into the loop. Glacer PWM compliance extends to the two 120mm Blademaster fans that are included. The premium radiator integrates a reservoir and two fill-port locations for easy maintenance and care in vertical and horizontal orientations. SATA power is provided to accommodate the improved pump performance.
Model: (Glacer 240L) RL-G24L-24PK-R1
MSRP: $139.99
Radiator Material: Copper/Brass
Cold Plate Material: 100% Copper
CPU Socket Compatibility: Universal
Tubing: PVC Black
Tubing Length: 420 mm
Pump Flow Rate: 165 L/hr
Pump Head Pressure: 2650 mmH2O
Pump Volume: 400 Liter /H
Pump Life Expectancy: 60,000 hrs
Radiator Dimensions: 269 x 128 x 29mm
Fan Type: 2 x Blademaster 120
Fan Speed: 2400 RPM
Fan Airflow: 86.15 CFM
Fan Life Expectancy: 60,000 hrs
The Glacer 240L will be available in October in USA. Price and availability may vary based on region. This release is meant for the U.S. and Canada only.
---
| | |
| --- | --- |
| Mon: 11/25/2013 | Topic: Cooling / Heatsinks PermaLink |
"Seeing the PC industry suffering from stagnant demand, cooling module makers are aggressively lowering the contribution of their PC-related businesses and turning to focus on the cloud computing server, LED and game console industries, according to sources from the upstream supply chain. Taiwan-based cooling module maker TaiSol Electronics, which is set to be listed on the Taiwan Stock Exchange (TSE) in the near future, is set to focus on businesses such as LED light cooling modules for automobiles, smart card readers and metal chassis. Currently, 60% of TaiSol cooling modules supplied for cloud computing servers and 4G base stations. Meanwhile, Taiwan-based cooling module makers Chaun-Choung Technology (CCI) and Auras are both turning to focus on pushing the cloud computing server cooling module business. CCI has also recently entered the smartphone cooling industry with its ultra-thin heat pipes."

---
| | |
| --- | --- |
| Sun: 11/24/2013 | Topic: Cooling / Heatsinks PermaLink |
Raijintek are a new comer to the PC market and while we have known of their presence for a while it's only in the last few months that they've been bringing products to market. The Ereboss CPU cooler is just one sample of their range and the company intends to launch chassis products also, one of which we even saw at this years Gamescom in Cologne. Picking the right CPU cooler can be tricky, especially in the low and mid budget price ranges. Finding the right balance of cost vs the performance you want to achieve can be tricky and with so many options on the market from many big, established manufacturers it may be hard for Raijintek to find a place. The Ereboss is Raijinteks answer to the budget friendly end of the market, those looking to get solid performance without spending too much money. With a price tag £31.99 the Ereboss is affordable and as you can see from the specifications
---
| | |
| --- | --- |
| Sun: 11/24/2013 | Topic: Cooling / Heatsinks PermaLink |
Today we are back with another AIO water cooling solution, this time from Corsair's award-winning Hydro series. While Corsair has certainly been the king of the mountain for a while in the AIO market, competitors have recently made some quite impressive challenges to the throne. The H80i promises high performance cooling and unparalleled control via its built-in Corsair Link controller in a package fitting the Corsair name. With integrated Corsair Link functionality and a push-pull fan configuration where will the H80i land on our charts? Read on to find out.
---
| | |
| --- | --- |
| Sat: 11/23/2013 | Topic: Cooling / Heatsinks PermaLink |
Cooler Master is doing, releasing another addition to their mid-range self-contained liquid cooling kit lineup called the Nepton 140XL. It is designed in-house, equipped with a 140mm radiator and bundled with a pair of Cooler Masters JetFlo 140 fans available for $99.
---
| | |
| --- | --- |
| Thu: 11/21/2013 | Topic: Cooling / Heatsinks PermaLink |
Today we are going to take the look at the latest product in Corsair's Hydro series of liquid CPU coolers, the H75. This is a mid-range option, offering a standard 120 mm radiator with twin 120 mm fans. We have been very impressed with Corsair's previous Hydro models and are very interested to see what this new unit has to offer.
---
| | |
| --- | --- |
| Thu: 11/21/2013 | Topic: Cooling / Heatsinks PermaLink |
Cooler Master today introduced a unique All-in-One (AIO) watercooler series,the Cooler Master Nepton 140XL & Nepton 280L. Each CPU heatsink features a pump that maximizes performance and flow. Both are factory filled and sealed for immediate installation and maintenance-free operation for years. Affixed to Nepton 140XL and 280L are premium JetFlo 140 Series fans that are built specially for the high air pressure and heat dissipation required for high performance watercooling. For greater cooling compatibility, JetFlo 120 Series fans and other 120mm fans are supported via compatible mounting holes on the radiator.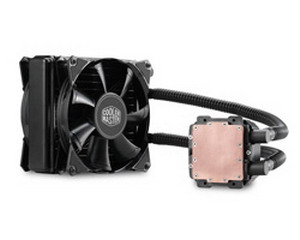 The Coolermaster Nepton 280L comes equipped with dual JetFlo 140 fans and an extra large 280mm radiator that, together, generate substantial cooling power that can dissipate up to 300W of heat. This, coupled with a pure copper base, means Nepton can handle high CPU overclocking. Longer and thicker FEP tubing assists in maintaining exceptional performance through less restrictive water flow and superb evaporation resistance.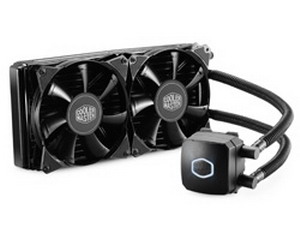 The Nepton 140XL and 280L include specially designed thumb screw based mounting kits for the fans and pump. No longer will your installation be bogged down by unnecessary mounting steps and tool requirements.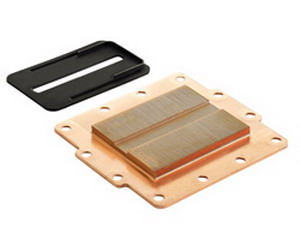 All that you need to install the Nepton 140XL or 280L are your fingers. Step into a new world of watercooling with user-friendly installation and usage and high performance cooling.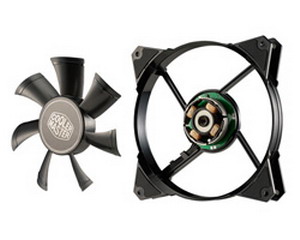 Availability The Nepton 140XL & 280L will be available in November 2013. Price and availability may vary based on region. This release is meant for the U.S. and Canada only. Please consult your local Cooler Master Representative for more information.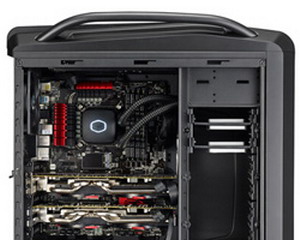 ---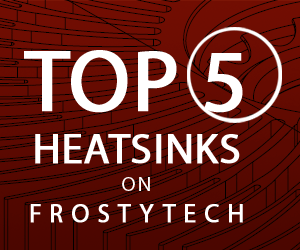 | | |
| --- | --- |
| Wed: 11/20/2013 | Topic: Cooling / Heatsinks PermaLink |
New CPU cooling companies pop up very infrequently these days, but Georgia Tech Professor Yogendra Joshi and Ven Holalkere who used to manage Intel's thermal management lab, are bucking that trend with their company Coolclouds.net. According to the bio; "CoolClouds Inc. was founded in 2009 through Georgia Tech's VentureLab and ATDC technology commercialization programs." The company aims to produce thermal solutions for computers, LED lighting, military communications and game consoles.

CoolClouds technology appears to be a mash up of a miniturized self-contained liquid cooling system and a standard heatsink - in this case the entire liquid cooling system is packed into the footprint of a standard heatsink. Compact, certainly. Able to cool 500W in a 1U server rack? That remains to be seen.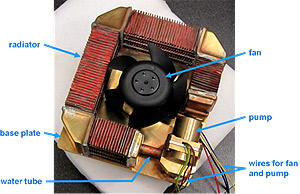 From Coolclouds; "SuprCool, CoolClouds' first product, is designed to cool chips that operate at up to 500W of power. It sits directly on the chip package and is a completely self-contained, water-cooled thermal solution that fits in a 1U server rack. The hardware is composed of several patent-pending materials and components, including hybrid micro-channel technology, that afford the highest performance in the smallest space."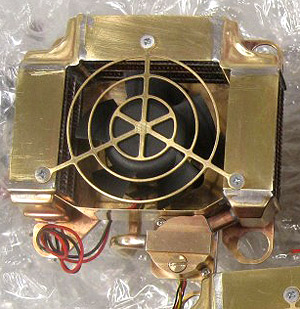 The initial proof of concept prototypes
The companies initial CPU heatsink is called the CoolClouds SuperCool. The unit pictured below is apparently rated to 380 Watts.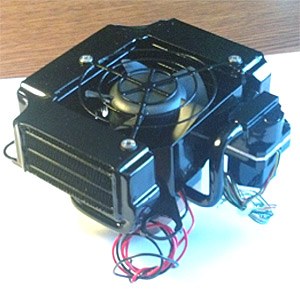 Specs given for a rendering of a tower heatsink version of the companies technology indicate overall dimensions of 165x125x50mm, weight: 800 grams, material change from brass to aluminum, the use of a copper micro channel water block, fan speed: 800-2500RPM, fan size: 120mm - 140mm.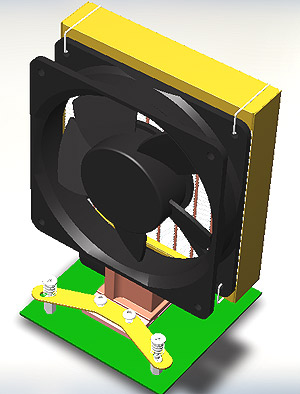 This CoolClouds heatsink is very reminiscent of the Auras GTO990 self contained liquid cooling heatsink we tested, circa 2007.
The CoolClouds SuprCool-PC™ module is expected to reach the market in the Spring of 2014 if the company reaches their crowd-funding goal of $200,000.

Check out their pitch on Fundable.com
---
| | |
| --- | --- |
| Wed: 11/20/2013 | Topic: Cooling / Heatsinks PermaLink |
With the Nepton 140XL, Cooler Master has addressed this and offers the increased thermal performance of a 140mm radiator with included optional 120mm mounts. However, the included dual Jet Flo 140mm fans of the Cooler Master Nepton 140XL do not fall short of 120mm fans as we have seen so many times in the past, and feature 122 CFM airflow with 3.5mm H2O of static pressure."
---