| | |
| --- | --- |
| Fri: 09/11/2015 | Topic: Cooling / Heatsinks PermaLink |
"The Gelid Antarctica comes with a 3D optimized heatsink that offers best-in-class thermal performance. The engineers of GELID Solutions especially designed a set of 5 power heat pipes, aluminum fins with improved profiling and an additional smaller heatsink with a copper core. These elements provide exceptional heat transfer from the CPU to the heatsink.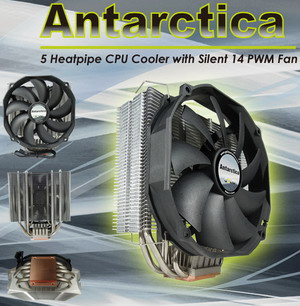 Both heatsinks were created using precise software simulation and calculation during the development stage to ensure efficient air flow distribution at the lowest fan speed possible. The result, the Antarctica fully supports heat transfer of TDP 220W being paired with even very low-speed, virtually noiseless fans.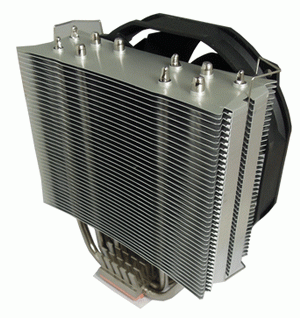 A silent 140mm fan with the intelligent GELID PWM (Pulse Width Module) control compliments the heatsink. The fan blades are optimized to deliver high air flow at low speed, and the newly designed PWM IC eliminates any clicking noise. The intelligent GELID PWM curve operates the fan in an extended speed range of 450 RPM to 1500 RPM, it constantly keeps the fan silent but accelerates speed whenever additional cooling is needed. With 2 sets of fan mounts, a second fan can be installed to improve the cooler's outstanding performance even further. Additionally, the multi-award winning high performance GC-Extreme thermal compound is already included in the package."
---
| | |
| --- | --- |
| Fri: 09/11/2015 | Topic: Cooling / Heatsinks PermaLink |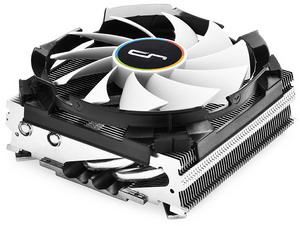 PC thermal solution innovation brand CRYORIG is releasing a new addition to it's C Series line up and also it's smallest cooler to date, the C7 compact cooler. First revealed in Computex 2015, the C7 is a low profile cooler with a max height of 47 mm. The C7's 47 mm height also makes it only 2 mm taller than the Intel Stock Heatsink, meaning it will fit in almost all case designs. Despite it's size, the C7 also packs a heavy dose of cooling with a total of 4 high performance heatpipes, phenomenal for it's size. Fitted with a dedicated 92 mm 2.500 rpm PWM fan with CRYORIG's proprietary Quad Air Inlet™ System for maximum airflow. The C7 effectively provides 25% more cooling capacity than stock heatsinks from Intel/AMD, while being up to 20% lower in noise. It's 97 x 97 x 47 mm (WxLxH) dimensions also makes it compatible with the latest 1151/115x Intel boards and AMD offerings, with no interference with PCI-E GPU cards or RAM slots.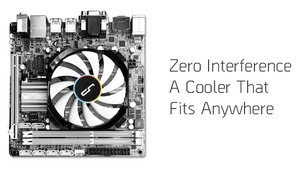 The C7 was designed from the ground up to be a cooler that fits anywhere and with everything. With dimensions aimed at complying with the Intel/AMD CPU Keep Out Zone, the C7 can fit snuggly into almost all boards and also all PC-chassis including the lowest rising SFF cases. Aimed at being the best in it's size category, with the help of CRYORIG proprietary manufacturing processes the C7 come with a total of four 6 mm premium performance heatpipes, something usually only found in larger tower grade heatsinks. The C7 is also fitted with a 92 mm 600~2.500 rpm PWM controlled fan. With the help of CRYORIG proprietary Quad Air Inlet™ System for extra air intake and airflow, the C7 offers 40,5 CFM, 2,8mmH20 air pressure at 30,0 dBA. In all, the C7 can effectively trump the Intel Stock Cooler by more than 25% in cooling performance, and 20% less noise, all the while being no bigger than stock. The C7 is aimed to be both extremely versatile with it's size as a stock cooler replacement or upgrade, while also being a strong performance option for SFF/ITX systems that only has enough space for stock cooling. The C7 is target for a September global release beginning in Japan, Taiwan, South-East Asia, and the US, with European markets targeted later in October. MSRP is 29,99 USD (excl. VAT) in the USA and 29,99 Euro (excl. VAT) in Europe.
---
| | |
| --- | --- |
| Fri: 09/11/2015 | Topic: Cooling / Heatsinks PermaLink |
The Silverstone Tundra series has a new addition with the TD03-LITE. This new standard 120 mm all-in-one liquid CPU cooler packs a pretty good punch, which is in part to its solid performance and affordable price. It has some serious potential.
---
| | |
| --- | --- |
| Wed: 09/09/2015 | Topic: Cooling / Heatsinks PermaLink |
"As far as performance goes, things got a little toasty in my testing, which was expected. But my testing is really outside the boundaries of what this cooler would normally be subjected. My testing did show that this little cooler that can almost fit in the palm of your hand still kept an overclocked 4770K a few degrees below 100 °C. While that is a bit on the high side, I hesitate to list the cooling performance as a Con, because if you use the cooler within the design intention, which is small form factor cases and HTPC environments, then you will have no problems. It does a fine job of cooling. If you try to cool an overclocked gaming system, well, Noctua has a variety of coolers that are better choices."
---
be quiet! are a name KitGuru consider synonymous with quality. Today we look at their latest Dark Power Pro 11 550W unit – a new lower capacity model set to supplement the 850W, 1000W and 1200W units released in May this year. The 850W model earned our highest award back in May so we have high hopes for this 550W unit.
---
| | |
| --- | --- |
| Tue: 09/08/2015 | Topic: Cooling / Heatsinks PermaLink |
"When building an epic new rig we focus on the exciting main items like the motherboard, processor, ram, and of course the GPU! Often times that could leave you missing some important items when you actually start to put the build together. I feel one of the most overlooked items is the fan controller. Often times there is a solution included with the case, but if your build is deserving of the adjective "epic" then you will need more than the included controller or hub. Hoping to be there for you when you need plenty of power and specific control, NZXT is bringing to the market the third iteration of it's very popular fan hub, the GRID+ V2. Follow along as we find out if this hub has what you need to keep your case nice and chill."
---
| | |
| --- | --- |
| Mon: 08/31/2015 | Topic: Cooling / Heatsinks PermaLink |
"One of the very limited products to receive a 100% overall rating on TweakTown is Corsair's massively impressive H110i GTX liquid CPU cooler."
---
| | |
| --- | --- |
| Mon: 08/31/2015 | Topic: Cooling / Heatsinks PermaLink |
We've been testing water cooling solutions for today's hotter-running, higher OCing CPUs, and today we have the Corsair H110i GTX from Corsair's "Hydro" series. The Corsair H110i GTX is one of the most critically acclaimed coolers in the AIO (All In One) arena. With a factory sealed loop and ready-to-go, out-of-the-box configuration, it's a simple matter of attaching the fans, mounting to the chassis and slapping the block/pump combination on your CPU and you're water cooling. What's the advantage of water cooling you ask? Well, water carries 10 times the capacity to remove heat that air does, so it's more efficient and can cool better than air ever thought about.
---
| | |
| --- | --- |
| Mon: 08/31/2015 | Topic: Cooling / Heatsinks PermaLink |
HardwareOverclock.com has just posted another review. This week we have taken a look at the ARCTIC Accelero Hybrid III-140 vga cooler, tested on a Radeon R9 290X.
---
Cooler Master's MasterCase 5 is the company's first product based on an ambitious design philosophy it calls "FreeForm." We put the MasterCase to the test to see how FreeForm works out in practice.
---
| | |
| --- | --- |
| Thu: 08/27/2015 | Topic: Cooling / Heatsinks PermaLink |
Today we are looking at a first for 'fans' of computer fans – a design from Deepcool's Gamer Storm brand which features 2-layer blades. Due to this subtle change the blades on the impellers of these fans look like the spoilers on race cars. The question is, do they have any impact? We will be looking closely at this fan.
---
| | |
| --- | --- |
| Thu: 08/27/2015 | Topic: Cooling / Heatsinks PermaLink |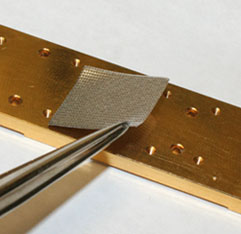 Digitimes reports; "Indium Corporation will feature Heat-Spring, a compressible, recyclable, metal thermal interface material, at the IMAPS 48th Annual International Symposium on Microelectronics, Oct. 26-29 in Orlando, Fla.
The use of high-power LEDs is growing exponentially due to light quality, energy efficiency, and reliability. These attributes are directly related to design and assembly methods and materials.
Indium Corporation's Heat-Spring is a compressible interface material that provides 86W/mK of thermal conductivity using a pressure range of only 35 to 100+ psi. Heat-Spring is suitable for pick-and-place equipment and offers superior conductivity and ease of use, as compared to thermal grease alternatives. In addition, Heat-Spring will not bake out or pump out, optimizing long-term performance consistency and eliminating the rework process."
---
| | |
| --- | --- |
| Wed: 08/26/2015 | Topic: Cooling / Heatsinks PermaLink |
If you happen to be an enthusiast, hardcore gamer or even a professional chances are that one of the very first things you decide on when building a brand new system configuration is the type of CPU cooler to use. Unlike in the past today there are numerous high-end solutions available in the market for all types of users both in the form of massive dual heatsink CPU air coolers and 240/360mm AIO (All In One) liquid cooling kits. However for people who are really after the best cooling efficiency money can buy the only valid options are to opt either for a 360/420/480/520/580mm custom watercooling kit or one of the quite rare, bulky and more expensive Waterchiller/Freon systems. We may get a chance to test one or more of these Waterchiller/Freon systems really soon but until then we decided to take things a step further and instead of testing yet another ready watercooling kit we went ahead and made a custom one with parts by our friends over at Alphacool.
---
We were in Cambridge over the weekend for MSI and TeamGB's first OC Academy tour. In coordination with TeamGB overclockers and a number of sponsors, the OC Academy is designed to give enthusiasts a chance to benchmark a selection of hardware in order to promote involvement in the UK's overclocking and benching scene. At the event was a practically limitless supply of liquid nitrogen (LN2), a group of enthusiasts keen to push the hardware in order to win a bench-off competition, as well as professional overclockers Ian '8 Pack' Parry and Roman 'der8auer' Hartung looking to smash a number of world records.
---
| | |
| --- | --- |
| Tue: 08/25/2015 | Topic: Cooling / Heatsinks PermaLink |
DEEPCOOL is a company that built with vision of providing best thermal solutions for worldwide customers by constantly seeking for innovative breakthroughs. After the success of Lucifer V2, DEEPCOOL launches another high performance CPU cooler under its sub-brand: GAMER STORM, which with some FREE upgrades, named as LUCIFER K2.
Lucifer K2 is a new generation of Lucifer V2, it has preserved some key features from Lucifer V2 of great heat dissipation performance: fanless design, 6 high-performance heatpipes. However?Lucifer K2 has a slightly different in some detail aspects compared with Lucifer V2, features Polished Pure Copper Base and Bundled Silent 20mm Slim Fan. Also?breakthrough has been created for its special designed perfect compatibility of Memory installation.
One 120mmx120mmx20mm slim PWM fan built for a better silent level with good cooling performance. Deflected heatpipe design offers a perfect compatibility of Memory installation, all Memory slots can be used freely.
More than 1,000,000mm² devour heatsink, even the fanless equipment is capable of cooling CPU up to 130W with the help of good airflow channel inside the case. Six copper heatpipes are firmly stacked into the aluminum fins to conduct the heat quickly. The copper base with a convex shape to touch CPU closely, the gapless touch accelerates the heat transfer from CPU to the cooler efficiently.

Overall Dimension 146.5X131.5X163mm
Heatsink Dimension 140X110X163mm
Fan Dimension 120X120X20mm
Net Weight 1047g
Rated Voltage 12VDC
Operating Voltage 10.8?13.2VDC
Starting Voltage 7VDC
Rated Current 0.21±10%A(MAX)
Power Input 2.52W
FAN Speed 600±150-1800±10%RPM
MAX.Air Flow 61.93CFM
Noise 18.2?32.4dB(A)
Bearing Type Hydro Bearing 
LUCIFER K2 will be available globally on early September 2015.
MSRP: $79.99
---
| | |
| --- | --- |
| Tue: 08/25/2015 | Topic: Cooling / Heatsinks PermaLink |
Occasionally Benchmark Reviews looks at a hardware component, and recognizes the value in discussing it beyond the standard product evaluation. Not all that long ago we tested the Cooler Master Geminii S524 Ver 2 CPU Cooler, and noted how well it performed compared to many other high-end heatsinks. We looked at the temperatures, measured the cooling performance, compared it to the original GeminII S524 Heatsink, and then gave our rating of the product. What we didn't do is discuss the benefits of a horizontal heatsink, and how they might actually help you reach an even higher overclock on your computer system.
---
| | |
| --- | --- |
| Mon: 08/24/2015 | Topic: Cooling / Heatsinks PermaLink |
"While I normally find myself in the pursuit of absolute performance – especially when it comes to cooling – for some PC enthusiasts that's not always the case. Whether it's space constraints or maybe a massive overclock is just not needed there is always a need for smaller CPU coolers. Today we'll be taking a look at Silverstones TD03-E. This 120mm radiator based cooler is identical to the TD02-E we've previously tested aside from radiator size. Coming in with the same high quality design, fit, and finish let's see if the TD03-E provides just the right amount of cooling performance that you need."
---
| | |
| --- | --- |
| Mon: 08/24/2015 | Topic: Cooling / Heatsinks PermaLink |
Continuing on from the Noctua NH-C14S review, we have another revision of another Noctua cooler. This time the flagship NH-D15 gets the treatment in the form of the NH-D15S. The Noctua NH-C14S is a really impressive cooler and a typical Noctua design, unusual but sublime in its execution."
---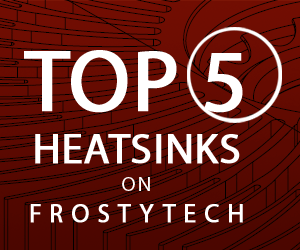 | | |
| --- | --- |
| Fri: 08/21/2015 | Topic: Cooling / Heatsinks PermaLink |
Today I'll be taking a look at the Reeven Okeanos RC-1402 CPU cooler, which I'll admit straight away, it doesn't have the catchiest name ever, but then again, I don't know many people who've heard of Reeven, let alone Okeanos. Of course, all that could change soon enough, as this certainly isn't our first Reeven review and it was only a few months back that we awarded our Editor Choice Award to the Reeven Brontes RC-1001 Low-Profile CPU cooler. We've seen a few products from Reeven over the years, some won awards, some didn't, but that's nothing out of the ordinary for any brand and, of course, I'm hoping to see an award-winning performance from the Okeanos today.
---
| | |
| --- | --- |
| Fri: 08/21/2015 | Topic: Cooling / Heatsinks PermaLink |
Xigmatek may not be everyone's first thought when you ask them to name cooling manufacturer, but they've been around for many years, creating some incredible chassis products, CPU coolers and more. With that in mind, I've got high expectations of the LOKI II. Of course, this is only a budget friendly, and rather small CPU cooler, so it's not about to break any world records. However, the budget end of the market is fiercely competitive and not everyone needs a super high-end custom loop water cooling system; actually, very few people do. What most people need is something that doesn't suck as bad as the stock CPU cooler that came with their chip and more often than not, they don't want to spend a lot of money.
---