| | |
| --- | --- |
| Fri: 10/07/2016 | Topic: Cooling / Heatsinks PermaLink |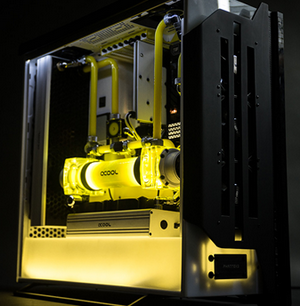 "With the Eisbrecher, Alphacool is introducing a new generation of radiators. The Eisbrecher radiators were designed specifically for silent operation and perform especially well when paired with slow-revolving fans. This makes the Eisbrecher ideal for anyone looking to build a quiet system.
The radiator core is made completely of copper, as usual for Alphacool, and the outer parts are made of aluminium. Both sides of the radiator have a honeycomb grille, under which lies the radiator's truly innovative technology. The A.B.M., or air breaker mat, ensures even distribution of fresh air to the radiator. On normal radiators, the spaces underneath the fan hub and in the corners are dead spots with barely any air circulation. The A.B.M. works like a fan shroud and breaks up the incoming air so it circulates to every area.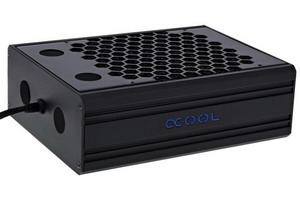 Because of the more even distribution of air, especially with slow-revolving fans, performance is greatly increased.
Another focus during the development of the radiator was the general feedback from the modding community, who are frequently looking to paint their radiators. To this end, the aluminium frame is easy to remove and customize. The radiator's elegant and striking appearance is on a new level, not only optically but also haptically.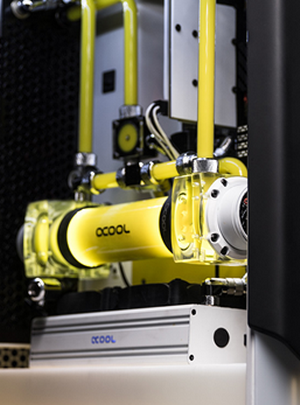 The Alphacool Eisbrecher is not replacing the existing NexXxoS series, but rather expanding it. Models for 140mm fans are on their way, as well as an LT variant of the Eisbrecher to fill further gaps in the portfolio."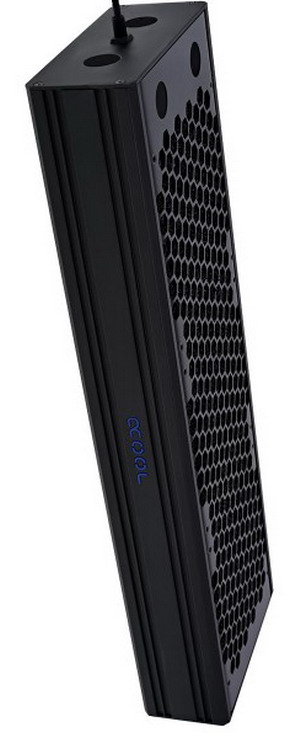 ---
| | |
| --- | --- |
| Fri: 10/07/2016 | Topic: Cooling / Heatsinks PermaLink |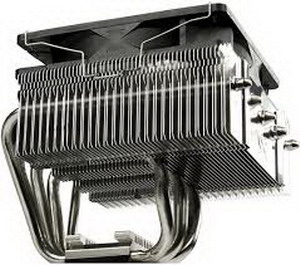 This time we got our hands on the Scythe Kabuto 3, the revised version of Scythes 120mm top blow CPU cooler. The cooling concept stayed mostly the same, but design and the heatpipe construction have been reworked radically. Four of the overall six 6mm heatpipes have been replaced by three 8mm heatpipes, reducing the total number of heatpipes to five. On the next pages we show you how the new Scythe Kabuto 3 performs.
---
| | |
| --- | --- |
| Thu: 10/06/2016 | Topic: Cooling / Heatsinks PermaLink |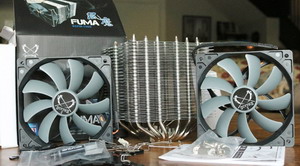 The Scythe Fuma is a good performing large cooler that has some creative design elements that pays off in the final product.
---
Cooler Master's MasterBox 5 and Zalman's Z9 Neo cases each offer nifty feature sets for well under $100. We put these cases to the test to see which one comes out on top in the war for budget-case supremacy.
---
| | |
| --- | --- |
| Tue: 10/04/2016 | Topic: Cooling / Heatsinks PermaLink |
"The JUSTICE performed beyond my expectations, with outstanding temps even when stressed with an overclocked 6-core load. The second fan provided by REEVEN allowed this cooler to put up some of the best cooling numbers we've seen from an air cooler to date, though that fan is a little harder to find, with no listing on Amazon or Newegg. (I did find a listing from Performance PCs, who currently stock this PWM version for $7.77.)"
---
| | |
| --- | --- |
| Tue: 10/04/2016 | Topic: Cooling / Heatsinks PermaLink |
Another Scythe CPU cooler on the bench and this time it's the Scythe Kabuto 3. We are not going to test this one on our usual X99 test bench, it's not compatible, instead we will be testing it on an Intel 6700K CPU. The Scythe Kabuto 3 is another "Top-Flow-Design" from Scythe and another with their 120 mm PWM fan from the GlideStream series.
---
| | |
| --- | --- |
| Tue: 10/04/2016 | Topic: Cooling / Heatsinks PermaLink |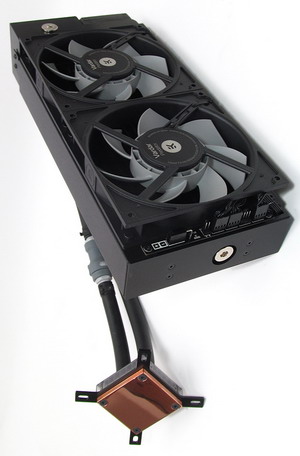 The Predator 280 from EKWB aims to eat the competition alive. Offering top-tier performance, low noise levels, and easy expansion thanks to its QDC fittings, it offers users near custom watercooling performance without the headaches of doing it all yourself.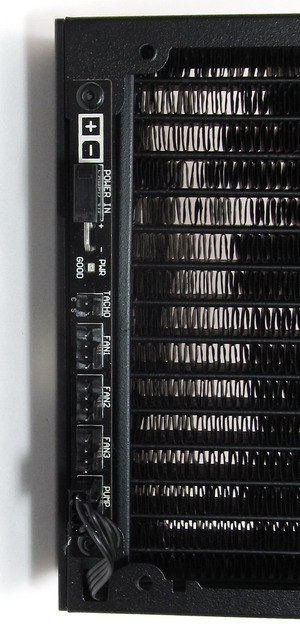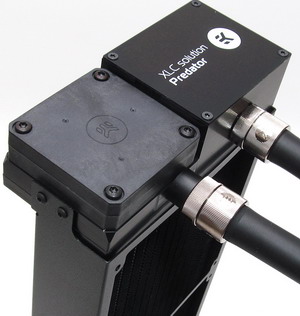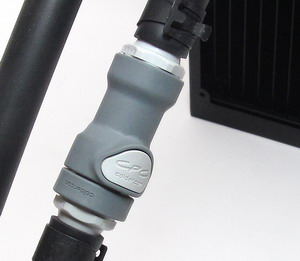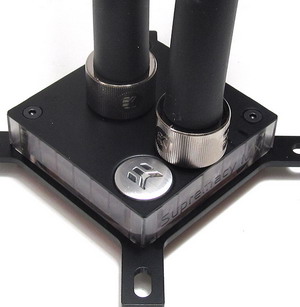 ---
| | |
| --- | --- |
| Tue: 10/04/2016 | Topic: Cooling / Heatsinks PermaLink |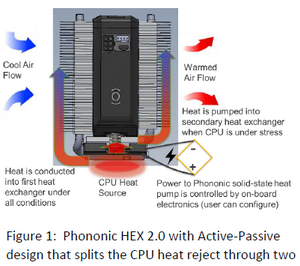 You have probably seen some of the news around the internet about the Phononic HEX 2.0 CPU cooler. We spotted it a while ago and from a cooler point of view at least, this really did spark our interest. We were lucky enough to catch up with some of the guys at Phononic and they sent us over a sample to test. We are familiar with the background technology; Peltier extreme CPU coolers have been dabbled in for some time. In the past they generally were for the extreme overclockers, before things like dry ice cooling pushed Peltier into obscurity.
---
| | |
| --- | --- |
| Tue: 10/04/2016 | Topic: Cooling / Heatsinks PermaLink |
EK today announces availability of three new Predator series AIO coolers. We will test the 280mm Predator on a Core i7 4790K processor and will add a GeForce GTX 1080 Gaming X from MSI as well to the all-in-one liquid cooling loop.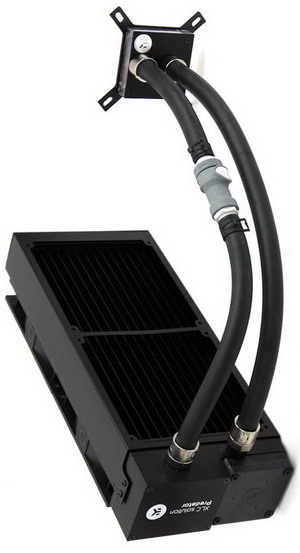 ---
| | |
| --- | --- |
| Sun: 10/02/2016 | Topic: Cooling / Heatsinks PermaLink |
Along with the different prefilled "Eisbaer" coolers that are ready to use out of the box, the core of the "Eisbaer" is also available as a stand-alone option. With the Eisbaer Solo you can build your own AIO watercooler. With it, you can set up your system and choose which parts you want for it exactly as you wish. Thanks to the G¼" connections, nearly every standard water cooling attachment will fit. This way you can freely choose the hose thickness, colour and fluid, and design the "Eisbaer" to fit your wishes exactly.
---
| | |
| --- | --- |
| Thu: 09/29/2016 | Topic: Cooling / Heatsinks PermaLink |
ID-COOLING has been continuously trying to develop some innovative products in computer cooling. After the world's first pure white water cooler with a 120mm radiator--ICEKIMO 120W, ID-COOLING today releases the 240mm version: ICEKIMO 240W.
ICEKIMO 240W includes a square white water block, white tubing, painted white radiator and a pair of SF-12025 fans with white LED lighting. The water block is 68*68*35.6mm, lightened up by a white LED under the cover. The SF-12025 LED version fans operate between 700 and 1500RPM, with optimal airflow of 62CFM. The tubing is 315mm long.
Universal mounting brackets are included. ICEKIMO 240W is compatible with Intel LGA2011/1366/1150/1151/1155/1156 & AMD FM2+/FM2/FM1/AM3(+)/AM2(+).
The MSRP for ICEKIMO 240W is $99.99
Compatibility Intel LGA2011/1150/1151/1155/1156
AMD FM2+/FM2/FM1/AM3+/AM3/AM2+/AM2
TDP 200W
Radiator Dimension 274×120×27mm
Radiator Material Aluminum
Tube Length 315mm
Waterblock Dimension 68×68×35.6m
Cold Plate Material Copper
Pump Current 0.25A
Pump Speed 2500RPM
Pump Bearing Ceramic Bearing
Pump Life Expectancy 50,000 Hrs
Pump Noise Level 25dB(A)
Fan Dimension 120×120×25mm
Included Fans 2pcs
Fan Speed 700~1500±10%RPM
Max. Air Flow 62CFM
Max. Static Pressure 1.78mmH2O
Noise 18~26.4dB(A)
Rated Voltage 12VDC
Operating Voltage 10.8~13.2VDC
Started Voltage 7VDC
Rated Current 0.18A
Power Input 2.16W
Bearing Type Hydraulic Bearing

---
| | |
| --- | --- |
| Thu: 09/29/2016 | Topic: Cooling / Heatsinks PermaLink |
At CeBit Germany, Bequiet introduced to the press an upcoming addition to their current cooling lineup: The Silent Loop AIO series. Featuring three different radiator models, a 120, a 240 and the monster 280 model, this to satisfy the demands of the PC community. Bequiet has received many awards over the last decade and has established itself as one of the market leaders in quiet, yet powerful power supplies and processor cooling gear, especially their Silent Wings fan series are loved by watercooling purists as these Fans feature an excellent combination between airflow/pressure and silent operation. Time to open the box Bequiet send to the MadShrimps lab. We requested the 240 model as it will be the most commonly used and can be matched with any high end processor out there."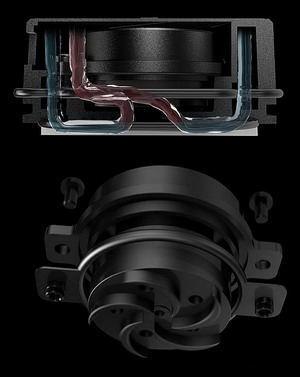 ---
| | |
| --- | --- |
| Wed: 09/28/2016 | Topic: Cooling / Heatsinks PermaLink |
be quiet! has expanded its product range to add three All In One liquid coolers called Silent Loop. be quiet! already lists cases, air coolers and power supplies so liquid coolers are a logical next step. It seems appropriate that Silent Loop is designed by German company Alphacool for its German neighbour be quiet!.
---
| | |
| --- | --- |
| Wed: 09/28/2016 | Topic: Cooling / Heatsinks PermaLink |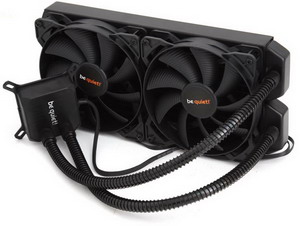 be quiet ! today launches their first ever liquid cooling system kit. We jump right on it and review the Silent Loop 280, an All-in-One Liquid cooling kit that is decent in performance with a 280mm rad and two Pure Wings 2 fans. These liquid cooling kits are pre-fitted with a single loop and ready to install straight out of the box.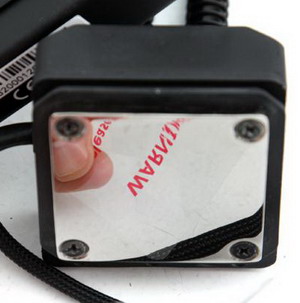 Armed with pretty nice looks and an attractive price, be quiet! offers a competitive model in the massive LCS kit arena.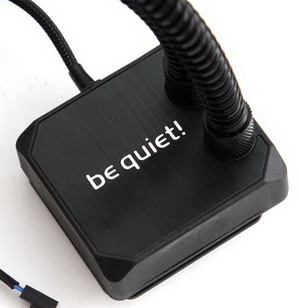 ---
We've recently had a look at Plextor's M8P series in the HHHL PCI Express format and today I'm taking a look at the small and compact version of the series – the M8PeG 256GB M.2 NVMe SSD with heatsink and in a 2280 sized form factor.
---
| | |
| --- | --- |
| Wed: 09/28/2016 | Topic: Cooling / Heatsinks PermaLink |
be quiet! is one of the biggest names in the cooling business, offering up multi-award winning air coolers that have long been some of the best performing and quietest coolers on the market. While the company has expanded their ranges over the years to include high-end power supplies and even chassis, they've never bothered to follow the trend for water cooling, at least that was true until today.
---
| | |
| --- | --- |
| Fri: 09/23/2016 | Topic: Cooling / Heatsinks PermaLink |
"The Noctua NH-D14 may have come out on top in this roundup, but all four of the coolers on test present their own argument for selection, given their various price-points (and all would receive my enthusiastic endorsement). The NH-D14 did have the advantage of being the only dual-fan option here (as mentioned above), and its price ($79.99 for this SE2011 version with PWM fans) ties it with the Le Grand Macho RT for most expensive cooler in the group. In sharp contrast, Cooler Master's $29 Hyper 212 EVO had a strong enough showing that on price alone it will remain at the top of the list for many buyers."
---
| | |
| --- | --- |
| Thu: 09/22/2016 | Topic: Cooling / Heatsinks PermaLink |
The Reeven Brontes RC-1001b is aimed at smaller sized builds, but despite acceptable cooling capability, compatibility issues make me question its worthiness.
---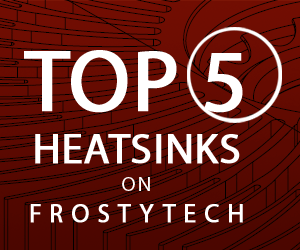 | | |
| --- | --- |
| Thu: 09/22/2016 | Topic: Cooling / Heatsinks PermaLink |
Cooler Master recently announced their new MasterLiquid series of all-in-one liquid CPU coolers, built using a special "FlowOp" technology that analyzes how heat is absorbed and dissipated to construct a better cooling solution than the competition. The end result was a dual chamber design that improved the cooling performance, but also dramatically extended the product's functional lifetime. In this article, Benchmark Reviews tests the Cooler Master MasterLiquid Pro 240 CPU cooler (MLY-D24M-A20MB-R1) to see how well it performs.
---
| | |
| --- | --- |
| Thu: 09/22/2016 | Topic: Cooling / Heatsinks PermaLink |
Typically, the better performing 240mm+ watercooling AIOs command a price premium. After all, in our 6 way round-up back in July, the coolers which claimed the top two spots both cost in excess of 100 pounds. However, Arctic are trying to change that with the Liquid Freezer 240, which costs just £75.95.
---