| | |
| --- | --- |
| Tue: 12/22/2015 | Topic: Cooling / Heatsinks PermaLink |
"N3XT will break data bottlenecks by integrating processors and memory like floors in a skyscraper and by connecting these components with millions of "vias," which play the role of tiny electronic elevators. The N3XT high-rise approach will move more data, much faster, using far less energy, than would be possible using low-rise circuits.

"We have assembled a group of top thinkers and advanced technologies to create a platform that can meet the computing demands of the future," Mitra said.

Shifting electronics from a low-rise to a high-rise architecture will demand huge investments from industry – and the promise of big payoffs for making the switch.

"When you combine higher speed with lower energy use, N3XT systems outperform conventional approaches by a factor of a thousand," Wong said.

To enable these advances, the N3XT team uses new nano-materials that allow its designs to do what can't be done with silicon – build high-rise computer circuits."
---
| | |
| --- | --- |
| Tue: 12/22/2015 | Topic: CPU / Processors PermaLink |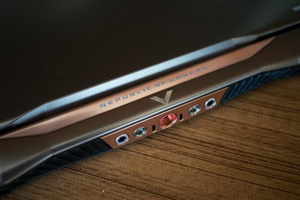 The Asus ROG GX700 has been introduced as the world's first liquid-cooled gaming laptop. The liquid cooling system is split in half to solve the problem of needing room for pumps and radiators, and the GX700 only has a few extra components including "water-channels and water for the coolant to pass through," while the aforementioned components are found inside the liquid cooling dock, TechRadar.com reports.
Yu explains, "The water cooling section interacts with the existing heat pipes thermal system inside the laptop, so those two work in tandem together. […] But now the water cooling part will take away, [and] offload the heat away from the system toward the radiators [on the dock]." The laptop has also been equipped with a water-tight seal to prevent spills or leaks.
Aside from liquid cooling, Yu said Asus is researching other systems, including a 3D vapor chamber that it recently introduced in its ROG G752 laptop. There are also older iterations of the GX700 that are still on the drawing board. "We actually have several iterations of a quad-cooling module," Yu said. "Some of our earlier ones were even bigger than what it is right now, but we are trying to constantly tweak it to get to the right size with the right performance."
---
| | |
| --- | --- |
| Tue: 12/22/2015 | Topic: Cooling / Heatsinks PermaLink |
"The Fractal Design Kelvin S24 AiO-Cooler arrived Technic3D. See you in the following Review the S24 with two 120mm PWM-Fans and 240mm Radiator compared with many other Cooler on a Intel Core i5 4670K CPU."
---
| | |
| --- | --- |
| Tue: 12/22/2015 | Topic: Cooling / Heatsinks PermaLink |
"Be quiet! has grown in leaps and bounds in the cooling field over the last couple of years, and the Dark Rock TF may be their crowning achievement at the moment. Following the rather awkward and disappointing Shadow Rock TF, my expectations weren't all that high, and I couldn't have been any further off the mark."
---
| | |
| --- | --- |
| Mon: 12/21/2015 | Topic: Cooling / Heatsinks PermaLink |
Today we will be looking at our latest upgrade to our older, but still efficient, Z77 build, by swapping out our all-in-one CPU cooler for the be quiet! Dark Rock Pro 3. From our past experience with be quiet! we can guarantee one thing before we even open the packaging, that is this product is going to be near-silent. Take a read to find out more!
---
| | |
| --- | --- |
| Fri: 12/18/2015 | Topic: Cooling / Heatsinks PermaLink |
"One demonstrated and promising approach is to modify the interface surfaces by implementing hierarchical mini- and micro-channel structures in the solid interface to control the bond line formation during assembly. This technology is called hierarchically nested channels (HNC). "
"Over 20 materials have been characterized by IBM with HNC and BLT reductions from 20 to 90 % have been found. The technology was first developed as a "TIM1" (silicon chip to lid) solution, but current work [1] shows greater benefit on larger interfaces like power electronics modules. Particularly interesting for Nanopack is the combination of HNC with an Electrovac TIM material containing carbon nano-fibers to augment heat conduction. The figure on the right shows that HNC has significant effect on the final BLT and squeeze time for low-viscosity screen-printable non-adhesive formulation tested. Final BLT for the tested paste is reduced by 78% and reached 98% faster than the non-HNC case. HNC may be integrated at different packaging levels and for different interface sizes. The simplicity of the HNC designs allows applying different patterning methods to a broad range of materials. "
For more on how HNC relates to heatsinks, see this article on Electronics-cooling.
---
| | |
| --- | --- |
| Fri: 12/18/2015 | Topic: Cooling / Heatsinks PermaLink |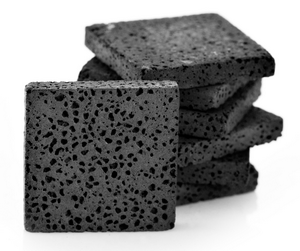 "The design is said to offer significantly better thermal properties than a conventional heat sink. VersarienCu™ is the result of innovative metallurgy research performed at the University of Liverpool's Department of Engineering. It allows the creation of metallic materials with fine, open, interconnected pores which emulate structures commonly found in nature. This structure promotes thermal transfer levels that surpass anything previously available. The copper foam is then coated with a thin, hard layer of high temperature copper oxide to improve emissivity. Testing shows that these heat sinks can outperform their comparable competitors by up to 6ºC/W, making this new range a major breakthrough in thermal management. The LPH00xx series of heatsinks are offered in form factors ranging from 10x10x2mm through to 40x40x5mm."
---
| | |
| --- | --- |
| Thu: 12/17/2015 | Topic: Cooling / Heatsinks PermaLink |
Asetek have provided us with a glimpse into their manufacturing plant, showing the steps needed to assemble a Corsair H75 self contained liquid cooling system.

"It's a scientific fact that water is more efficient and better suited for absorbing and transferring heat than air. Asetek's water cooling makes sense from more than just a scientific perspective. It provides real world benefits of increased performance and quieter operation in a reliable and proven package.

In this video, we invite you behind the scenes for a glimpse into how Asetek's liquid coolers are produced. With over 2 million units in the field and a reputation for reliability, we have honed our production process to provide the best liquid coolers available."
---
| | |
| --- | --- |
| Wed: 12/16/2015 | Topic: Cooling / Heatsinks PermaLink |
Reeven has a solid contender on their hands with the Ouranos CPU cooler. Offering an offset design for better memory compatibility, it makes a compelling case for itself. Granted, it doesn't hurt that it performs well and is nearly completely silent in most situations.
---
| | |
| --- | --- |
| Wed: 12/16/2015 | Topic: Cooling / Heatsinks PermaLink |
"We can usually rely on be quiet! for silent CPU coolers, but how about performance in something this size (small)? Let's take a close look."
---
Corsair today releases their all new Clear Series Carbide 600C. This new chassis in the Carbide series is totally unique in design as it makes use of a reversed ATX form factor. Pretty much you flip everything around and you'll have the first intricate impression. The end result is a chassis that is not only unique, it's a fantastic looking one with lots of features as well. Something different, and we like that very much.
---
In overclocking circles it was recently noted that BCLK (base clock) overclocking might become a possibility in Skylake processors. Last night Asrock contacted us with an updated BIOS that enabled this. We jumped at the opportunity and have already tested and benched a Core i3-6100 Skylake CPU with a 1GHz overclock (4.7GHz) on air cooling.
---
| | |
| --- | --- |
| Mon: 12/14/2015 | Topic: Cooling / Heatsinks PermaLink |
ID-Cooling is quickly becoming a common name in western markets, having launched several very interesting products this year, many of which you can expect to see reviews of here at eTeknix, and some we've already covered, such as the Frostflow 120L, T60-SFX Chassis, IS Series Coolers and theSE 204K Cooler. ID-Cooling has won a few awards from us here at eTeknix and I'm certainly eager to see how their 240L stacks up against their own smaller 120L model and, of course, their competitors products.
---
| | |
| --- | --- |
| Mon: 12/14/2015 | Topic: Cooling / Heatsinks PermaLink |
We recently reviewed the Reeven Steropes RC-1206b, a low profile CPU cooler that surprised us with its cooling performance. The Steropes RC-1206b is a specialist cooler, lots of manufacturers have a low profile cooler, some do them well, like Reeven, and some do not.
---
| | |
| --- | --- |
| Mon: 12/14/2015 | Topic: Cooling / Heatsinks PermaLink |
Deadly and silent as as a ninja? We tried out the Scythe Ninja
---
| | |
| --- | --- |
| Mon: 12/14/2015 | Topic: Cooling / Heatsinks PermaLink |
Today, we will be looking at the Scythe Ninja 4, a stylish and somewhat uniquely designed cooler with large aluminum cooling towers and a high quality Scythe GlideStream fan that reaches a maximum of 29.5 dBA at 1500 RPM. The Ninja 4 should be more than adequate for cooling overclocked I7 CPU's a respectable amount and we will be testing its capability on the Intel Core i7-4790K.
---
| | |
| --- | --- |
| Sat: 12/12/2015 | Topic: Cooling / Heatsinks PermaLink |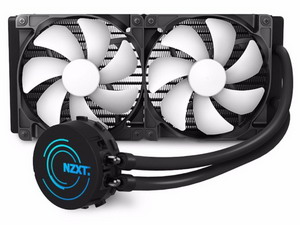 Water cooling used to be something only the absolute computer enthusiast would try their hands on. The idea to bring a conductive liquid inside a computer full with expensive components was not something anyone would find appealing, especially since you had to rely on your own skills when it came to make sure the tubing was made correctly and didn't leak. Anyone who in the end built a water cooled system probably always dreaded waking up one morning and realizing that the reservoir was empty, the system flooded and all the nice shiny toys broken. The last few years though things have gotten easier with all-in-one solutions with radiators, tubes and a heatsink for the CPU (and in rare cases the GPU) that already are assemble. Today we are taking a look at one of these solutions: the NZXT Kraken X61 280mm All-in-One Liquid cooling solution.
The Kraken X61 is the biggest All-in-One solution from NZXT with two 140mm fans. In addition to this beast the company also have the X31 with a single 120mm fan and the X41 with a single 140mm.
---
Be quiet! That's what they said to their new Silent Base series and boy, did it ever listen. This brilliant chassis will leave you happy with spending the extra few bucks for quality. The Silent Base line comes in four options, 600 or 800 each with window or no window option. Your choice in colours are orange, black, silver and exclusively in the 800, red. Today we will be working with the 600 Window Orange.
---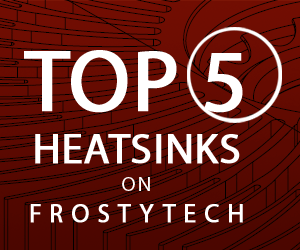 | | |
| --- | --- |
| Fri: 12/11/2015 | Topic: Cooling / Heatsinks PermaLink |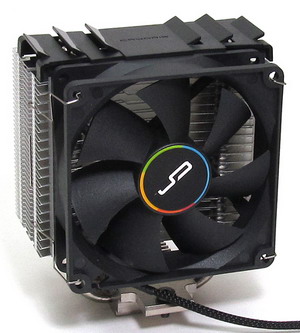 CRYORIG looks to shake things up in the entry level CPU cooler market with the M9 series. It is available for Intel as the M9i and AMD as the M9a. Don't let its tiny size fool you as it is as good as it gets and then some.
---
| | |
| --- | --- |
| Thu: 12/10/2015 | Topic: Cooling / Heatsinks PermaLink |
In this round-up we are looking at seven air coolers that will work with pretty much any CPU. As you will see in our photos and video the coolers come in a variety of shapes and sizes, and the prices also cover a spread from about £20 all the way past £70. At the high end the Deepcool Assassin II costs more than a basic liquid cooler and takes up considerably more space around the CPU socket. Go to the other extreme and the Cryorig M9 is a compact tower that will fit inside your tower case with room to spare.
---