| | |
| --- | --- |
| Thu: 12/15/2016 | Topic: Cooling / Heatsinks PermaLink |
"Any normal case priced at $249.99 would be tough to recommend considering the competition, but the GENOME is different: it really is unlike anything I have previously reviewed.
It has a lot in common with a barebones system, rather than merely an empty enclosure. This means a loss of control and flexibility, but it also translates into an easier build experience; and if the performance and cost make sense, I have no problem with a pre-configured solution like this. The GENOME provided a dead-simple build that looks great and performed admirably, and my only real complaint is a lack of front intake fans, as these will be essential to keep a powerful GPU cool (and GPU load noise down)."
---
| | |
| --- | --- |
| Thu: 12/15/2016 | Topic: Cooling / Heatsinks PermaLink |
"The Cooler Master MasterLiquid Pro 240 Cooler arrived Technic3D. See you in the following Review the Pro 240 CPU-Cooler with two 120mm PWM-Fans compared with many other Cooler on a Intel Core i5 4670k CPU."
---
| | |
| --- | --- |
| Thu: 12/15/2016 | Topic: Cooling / Heatsinks PermaLink |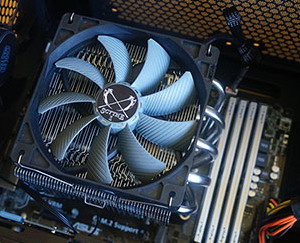 Today we are back with another CPU cooler from our friends at Scythe. The Kabuto 3 is a refined version of their very popular Kabuto 2 top-flow CPU cooler. Scythe has designed this cooler to deliver uncompromised performance with compact dimensions and maximum compatibility. They have taken extensive customer feedback on the previous version of the cooler and hope to make it better not only performance-wise, but also to improve user experience. The Kabuto 3 is a top-flow CPU cooler which sets the heatsink stack in a horizontal position rather than a vertical one like we see in tower coolers. This design is great for small form factor builds as it is not as tall as tower coolers. Sitting on top of the cooler is one of Scythe's GlideStream 120 mm cooling fans. Let's jump in and see what this cooler can do!"
---
| | |
| --- | --- |
| Thu: 12/15/2016 | Topic: CPU / Processors PermaLink |
It is time to share a thing or two about the new AMD ZEN based processors. Meet RYZEN and more precise information and specifications in this editorial. Last week in Sonoma we got briefed on a number of things, time to share our take on it in a quick 2 page overview.
---
| | |
| --- | --- |
| Thu: 12/15/2016 | Topic: CPU / Processors PermaLink |
Up next from the 2016 AMD Tech Summit is the AMD Ryzen desktop processor, formerly known as Summit Ridge. Check out our complete coverage of the new CPU! Get your full briefing here!
---
| | |
| --- | --- |
| Thu: 12/15/2016 | Topic: Cooling / Heatsinks PermaLink |
Recently at KitGuru, we have reviewed a number of (pricey) all-in-one liquid coolers. While AIOs typically offer good performance and funky visuals, there are several valid reasons why you may not want to go with a liquid cooler. Because of that, today we look at the Arctic Freezer i32 air cooler. Priced at around the £30 mark, is the Freezer i32 a good option for an air cooler on a budget?
---
| | |
| --- | --- |
| Mon: 12/12/2016 | Topic: Cooling / Heatsinks PermaLink |
That's right, a FABRIC heatsink. The authors of this research paper from Donghua University have investigated the heat transfer properties of a "new heat sink with woven fabric structure, called fabric pin fin heat sink. Effect of the fin length and the material types made of heat sink on the thermal structure response of the pin fin was investigated under forced convection." The fabric heatsink looks somewhat similar to the prickly side of a Velcro strip, but with longer loops more widely space apart. The researchers tested fabric heatsinks made from Copper, Aluminum and Continuous Carbon Fiber Polymer. "Fin" lengths of 10mm to 30mm were compared against a more traditional pin-fin metal heatsink.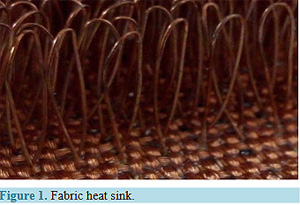 You can read the entire paper which is titled; "Evaluation on Heat Transferring Performance of Fabric Heat Sink by Finite Element Modeling", written by Huashuai Zhang, Jiyong Hu, Xudong Yang and Yuling Li of Shanghai's Donghua University, here.
---
| | |
| --- | --- |
| Mon: 12/12/2016 | Topic: Cooling / Heatsinks PermaLink |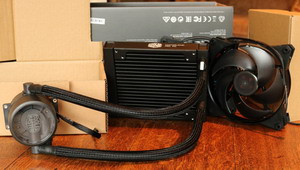 The Cooler Master MasterLiquid Pro 140 is a sweet liquid cooler for your rig that performs very well as long as you do not run into any compatibility issues.
---
| | |
| --- | --- |
| Thu: 12/08/2016 | Topic: Cooling / Heatsinks PermaLink |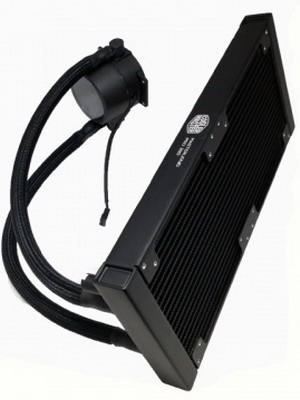 "Cooler Master listened to customer feedback and incorporated some attractive braided sheathing to the cooling lines (and pump power cable). The MasterFan Pro 140 Air Balance fans can really move the air and they do so without sounding like a jet engine. Plus you get the ability to select three different speed ranges. How many fans out there can do that? So when you consider all of these features, I would agree that the FlowOp Technology does give this cooler an edge over other similarly priced units. I also have to mention that I liked the clear hardware organizing tray in the hardware kit. Installation was also a breeze."
---
| | |
| --- | --- |
| Tue: 12/06/2016 | Topic: Cooling / Heatsinks PermaLink |
Ever wondered where to get a heatsink made? Came across a company called MyHeatSinks.com today that essentially fullfills that role.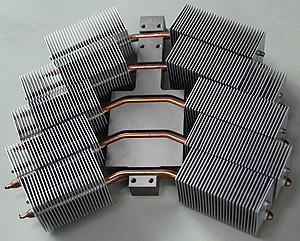 The companies' website has a neat video of skivved heatsinks being cut along with tons of resources in their learning center, including this fin heatsink calculator. Fantastic resource for general understanding of modern heatsink design methods... the company even covers standard heatsink mounting hardware.

Video of Skivved Heatsink fins being cut
"MyHeatSinks is a Singapore and China-based heat sink manufacturer that design and develops high performance heat sinks, heat pipes and advanced thermal solutions. Headquartered in Singapore, MyHeatSinks have a manufacturing facility in Guangzhou, China. The industries we serve include semiconductor, electronics, computer, telecommunication, automotive, aerospace, LED lighting and medical equipment.
We have a highly-skilled engineering team consisting of thermal, mechanical and manufacturing engineers...many of our engineers have advanced engineering degrees and/or training certificates from Mentor Graphics (FloTHERM) and Ansys (Icepak)."
---
| | |
| --- | --- |
| Tue: 12/06/2016 | Topic: Cooling / Heatsinks PermaLink |
Noctua – This is a brand that you have likely heard of throughout the years, but if not, you really need to look into them more. Noctua is well known for their highly successful and high quality CPU coolers, cooling fans, and thermal pastes. It has been a while since we've looked at a product from Noctua, so today we're going to take a look at a cooler that is nearly identical to one that we previously reviewed, but with a couple revisions. This particular cooler, the NH-D15S, was originally released on August 28, 2015, so it has been around for a while, but still performs like a king. Take a look!
---
"The MasterBox 5t is an attention getter - just walk by a row of cases at your local electronics store and you will definitely notice the red and black two-tone theme. It is not overwhelming, but you can't miss it. The red LED bar is another cool feature that makes the case stand out. Stick three 120mm red LED fans in the front and it becomes almost irresistable. And the red motherboard tray - just wow! OK, yes I am a big fan of the red and black theme. Can you guess what series of motherboards I use? If you guessed the familiar red and black ASUS ROG series, then you'd be correct. They would definitely look sweet in this case. Alright, enough on the red and black. Let's move on!"
---
In this review I looked at the Cooler Master MasterCase Maker 5t. This is a Mid-Tower case built on the popular MasterCase Series chassis and really pushes the limit on factory modded PCs. Normally a pre-mod might include a side window or maybe some decorative trim but with the 5t things have been pushed, just a little bit.
---
| | |
| --- | --- |
| Thu: 12/01/2016 | Topic: Cooling / Heatsinks PermaLink |
Heat does many things to metal, and none of them are good when it comes to gun barrels. Throat erosion will ultimately cause degradation of accuracy after thousand(s) of rounds are fired, but depending on how fast they're fired heat can change your point of impact in just a few minutes. Whether you're a sportsman, competitor, or recreational shooter, everybody wants to extend the life of their rifle and maintain the highest level of accuracy. BarrelCool, the battery-powered chamber fan tested in this article for Benchmark Reviews, was designed to cut barrel cooling time in half and promote safety.
---
| | |
| --- | --- |
| Thu: 12/01/2016 | Topic: Cooling / Heatsinks PermaLink |
Out in the market looking for a new and affordable dual 120mm AIO liquid CPU cooler to equip your brand new system or to upgrade your old one? If so the Kuhler H2O H1200 Pro by Antec could be the answer.
---
| | |
| --- | --- |
| Wed: 11/30/2016 | Topic: Cooling / Heatsinks PermaLink |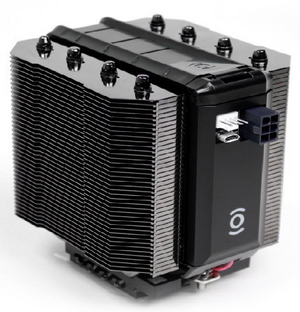 "hononic has recently announced that the HEX 2.0, its high performance small form factor CPU cooler for gaming and high performance PCs, is now available.
The HEX 2.0 is a compact, but powerful CPU cooler designed to fit in small chassis, including mini-ITX cases, while delivering cooling capacity that outperforms similarly-sized 92mm coolers and many larger air or water CPU coolers. Built with Phononic's proprietary thermoelectric cooling technology, the HEX 2.0 measures just 125 x 112 x 95 millimeters and features unique styling via a swappable 92-millimeter fan"
---
| | |
| --- | --- |
| Wed: 11/23/2016 | Topic: Cooling / Heatsinks PermaLink |
HardwareOverclock.com has just posted another review. Last week we have tested the Alphacool Eispumpe VPP-755. This pump, technologically a completely new development, throws out all the old problems with the well-known D5 pumps and retains only the compatibility to all current D5 tops and brackets. The VPP755 Eispump dispenses with the spherical bearing and opts instead for a ceramic shaft that makes for quieter operation.
---
| | |
| --- | --- |
| Tue: 11/22/2016 | Topic: Cooling / Heatsinks PermaLink |
Cooler Master's MasterLiquid Maker 92 reimagines where liquid-cooling systems can fit by putting a pump, radiator, and fans into a footprint no larger than the typical tower cooler. We put this new idea in cooling to the test atop Intel's demanding Core i7-6700K CPU to see how it performs.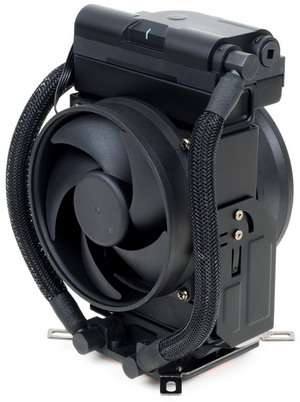 ---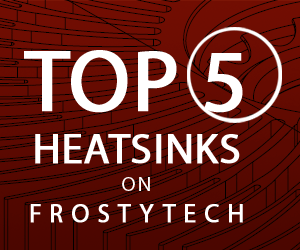 | | |
| --- | --- |
| Mon: 11/21/2016 | Topic: Cooling / Heatsinks PermaLink |
"After having a chance to play with these fans, I found that they are both silent and effective at cooling the XFX RX 480 8GB GTR video card. Using load sensing technology, the Hard Swap fans sit at a dead stop until a 3D load is applied. Even then, they are still quiet while keeping the card cool. Taking the fans out and reinstalling them either hot or when the system was shut down did not seem to change the operation of the card in any way. As a technology used to improve its brand, I think XFX hit the nail on the head with this one. Even if you want to stick with the basic black fans in the GTR or RS series cards from the factory, the technology is still pretty cool. Cleaning out the dust bunnies is much easier since you can dig out those stubborn ones hiding in the crevices without the risk of tearing up a fan blade. If you choose to go for a set of colored LED fans, XFX has you covered as long as you want red, white, or blue for your system build. The one improvement I would suggest is to sell the Hard Swap fans with RGB LEDs controlled with a lightweight application, much like several other manufacturers do at this time. This way you can really color match your card to your system."
---
| | |
| --- | --- |
| Mon: 11/21/2016 | Topic: Cooling / Heatsinks PermaLink |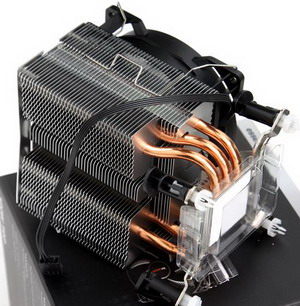 We test and review the be quiet! Pure Rock SLIM CPU Cooler. The cooler might not be the strongest performer on the block, but it is small, agile and intended for 'smaller' builds. Small or not, it is deadly silent but still packs enough punch to cool even a Core i7 4790K, albeit it's not an easy job for this one.
---