| | |
| --- | --- |
| Tue: 03/21/2017 | Topic: CPU / Processors PermaLink |
Ryzen 7 has already proven to be a worthy contender for Intel's LGA 2011-3 set of processors thanks to its similar, or sometimes better, performance levels and significantly cheaper cost. That metric is stretched even further with the 8C16T Ryzen 7 1700 that ships at just £330. At a relative bargain price compared to the higher-end Ryzen 7 SKUs, never mind Intel's £1000 octa-core part, Ryzen 7 1700 operates at a reduced clock speed out-of-the-box and is given a 65W TDP rating. You also get a decent Wraith Spire CPU cooler thrown into the bundle.
---
| | |
| --- | --- |
| Sat: 03/18/2017 | Topic: Cooling / Heatsinks PermaLink |
Thermalright is a company that has been around for more than a decade, and they've been dedicated to making high quality performance cooling products for the enthusiast. While we haven't had a chance to review a Thermalright product in several years, we're happy to have another one on the bench to check out. Today we're going to take a look at a variation of the TRUE Spirit series. What makes the TRUE Spirit 140 Direct unique over the others in its series is the fact that it utilizes direct touch heatpipes – five 6mm heatpipes to be exact...
---
| | |
| --- | --- |
| Thu: 03/16/2017 | Topic: Cooling / Heatsinks PermaLink |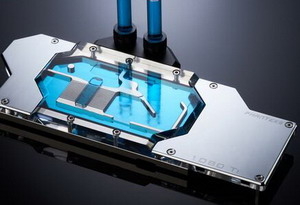 "With the release of Nvidia's newest flagship gaming GPU, the GTX 1080Ti, Phanteks is excited to introduce the Glacier Series G1080Ti. The full cover waterblock from Phanteks are designed to work seamlessly with Nvidia's new GTX 1080Ti Founders Edition and Titan X cards, which allows serious overclocking and extreme performance. Made from premium materials according to the finest standards of craftsmanship from Phanteks, the G1080Ti water block delivers extreme cooling and improve stability under high overclocks for the enthusiasts. VITON sealing from the Automotive and Aerospace Industries ensure the best reliability and longevity. The Glacier Series features RGB lighting to let you synchronize lighting patterns and effects from your RGB motherboard and Phanteks RGB products. Phanteks Glacier G1080Ti will be available in April, 2017 with two color options: Mirrored Chrome and Satin Black."
---
| | |
| --- | --- |
| Thu: 03/16/2017 | Topic: Cooling / Heatsinks PermaLink |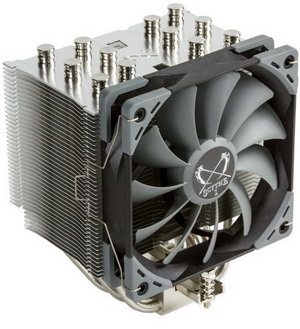 Thanks to its excellent performance, low noise levels and improved mounting bracket the brand new Mugen 5 CPU Cooler by Scythe proved to be a worthy successor to the very good Mugen MAX we reviewed a while back.
---
| | |
| --- | --- |
| Thu: 03/16/2017 | Topic: Cooling / Heatsinks PermaLink |
Now also with AMD AM4 B350 and X370 motherboards for AMD Ryzen, Intel LGA1151 Z270, H270 and B250 for Kaby Lake, Intel LGA2011-3 X99 for Broadwell-E motherboards and many new CPU coolers ! Since the year 1999 OCinside.de is testing coolers and motherboards and followed the question, which CPU cooler can be used for which motherboard. With this interactive fit for fan guide one can find out exactly this with a few clicks, by moving the desired CPU cooler virtually on the selected motherboard. You can not only see if CPU cooler fits on the motherboard and how much space is left for the remaining components, but also listen to the fan sound, check the current price and read a review.
---
| | |
| --- | --- |
| Tue: 03/14/2017 | Topic: Cooling / Heatsinks PermaLink |
"The liquid state allows the metal – eutectic GaIn alloy – to deform with the surrounding rubber at room temperature. The important characteristics are: <100kPa stiffness, 9.8W/mK conductivity, 6x extension capability, electrical insulation" reports electronicsweekly.com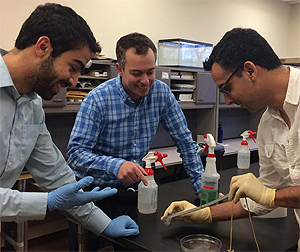 The research paper behind 'Thubber', High thermal conductivity in soft elastomers with elongated liquid metal inclusions mentions the following salient point: "...heat transport within soft materials is limited by the dynamics of phonon transport, which results in a trade-off between thermal conductivity and compliance. We overcome this by engineering an elastomer composite embedded with elongated inclusions of liquid metal (LM) that function as thermally conductive pathways. These composites exhibit an extraordinary combination of low stiffness (<100 kPa), high strain limit (>600%), and metal-like thermal conductivity (up to 9.8 W·m-1·K-1) that far exceeds any other soft materials."
---
| | |
| --- | --- |
| Tue: 03/14/2017 | Topic: Cooling / Heatsinks PermaLink |
Written by Chi-Chuan Wang from the Department of Mechanical Engineering, National Chiao Tung University, Taiwan, this paper entitled A Quick Overview of Compact Air-Cooled Heat Sinks Applicable for Electronic Cooling—Recent Progress provides a comprehensive overview of innovative techniques and design elements used to extend the efficiency of air cooled heatsinks. The full paper is available here.

Here's the abstract: "This study provides an overview regarding enhancement of an air-cooled heat sink applicable for electronic cooling subject to cross-flow forced convection. Some novel designs and associated problems in air-cooled heat sinks are discussed, including the drawback of adding surfaces, utilization of porous surfaces such as metal foam or carbon foam, problems and suitable applicable range of highly interrupted surfaces (louver or slit) and longitudinal vortex generator. Though the metal foam may accommodate significant surface area, it is comparatively ineffective for air-cooling application due to its much lower fin efficiency, and this shortcoming can be improved by integrating with solid fin. For highly dense fin spacing (e.g., <1.0 mm), cannelure or grooved surface may be a better choice, and fin structure with periodic contraction and expansion may not be suitable for it introduces additional pressure drop penalty. The partial bypass concept, which manipulates a larger temperature difference at the trailing part of heat sink, can be implemented to significantly reduce the pressure drop. Through some certain niche operation, t the thermal resistance of the partial bypass heat sink may be superior to the conventional heat sink. The trapezoid fin surface featuring easier manufacturing and a smaller weight is shown to have competitive performance against traditional rectangular fin geometry. The IPFM (Interleaved Parallelogram Fin Module) design which combines two different geometrical fins with the odd number fins being rectangular shape, and parallelogram shape in even fin numbers, shows 8%–12% less surface than conventional design but still offers a lower thermal resistance than the conventional rectangular heat sink in lower flowrate operation.

The cross-cut design shows appreciable improvements as compared to the conventional plate fin design especially in high velocity regime and the single cross-cut heat sinks are superior to multiple cross-cut heat sinks."
---
| | |
| --- | --- |
| Tue: 03/14/2017 | Topic: CPU / Processors PermaLink |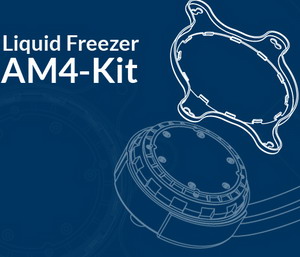 AMD Socket AM4 mounting kitds for Liquid Freezers can now be requested free of charge from ARCTIC support.
The new retention module allows users to upgrade their existing Arctic all-in-one-water coolers to AMD's Ryzen AM4 socket.
For the all-in-one water coolers Liquid Freezer 120, Liquid Freezer 240 and Liquid Freezer 360, ARCTIC now offers a retention ring for the new AMD Ryzen processors with AM4 socket. Therefore all already acquired Liquid Freezers can be upgraded with the AM4 kit. The retention module can be ordered directly from ARCTIC support (eng@support.arctic.ac) and is free of charge upon presentation of the invoice copy.
The bulk of our CPU-coolers, including the new Freezer 33 series, is already compatible to the AM4-socket and needs no further adaption. An overview is available on our website.
---
| | |
| --- | --- |
| Tue: 03/14/2017 | Topic: Cooling / Heatsinks PermaLink |
Description: "As we draw close to yet another cooler from Raijintek, I can't help but have a profound respect for this new company. Time and time again, they have proven to produce very decent and reliable cooling solutions and the THEMIS Evo is yet another example of it. At a retail price of just $40 you really can't be that choosy and from a price to performance ratio you're certainly looking at a bargain"
---
| | |
| --- | --- |
| Tue: 03/14/2017 | Topic: Cooling / Heatsinks PermaLink |
The CRYORIG A40 Ultimate may lack RGB LEDs or other fancy additions, but it makes up for it in performance, and even adds a pretty cool little fan over the water block.
---
| | |
| --- | --- |
| Mon: 03/13/2017 | Topic: Cooling / Heatsinks PermaLink |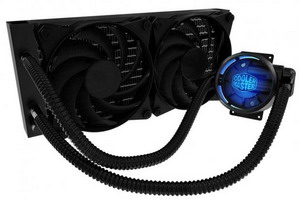 Cooler Master's MasterLiquid Pro 240 CPU cooler gets thoroughly examined as we determine if it's a buy or miss product."
---
| | |
| --- | --- |
| Mon: 03/13/2017 | Topic: CPU / Processors PermaLink |
With the introduction of the Intel Kaby Lake processors and Intel Z270 chipset, unprecedented overclocking became the norm. The new processors easily hit a core speed of 5.0GHz with little more than CPU core voltage tweaking. This overclocking performance increase came with a price tag. The Kaby Lake processor runs significantly hotter than previous generation processors, a seeming reversal in temperature trends from previous generation Intel CPUs. At stock settings, the individual cores in the CPU were recording in testing at hitting up to 65C - and that's with a high performance water loop cooling the processor. Per reports from various enthusiasts sites, Intel used inferior TIM (thermal interface material) in between the CPU die and underside of the CPU heat spreader, leading to increased temperatures when compared with previous CPU generations (in particular Skylake). This temperature increase did not affect overclocking much since the CPU will hit 5.0GHz speed easily, but does impact the means necessary to hit those performance levels.
---
| | |
| --- | --- |
| Mon: 03/13/2017 | Topic: Cooling / Heatsinks PermaLink |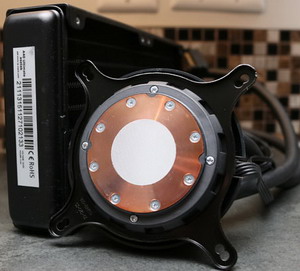 The CRYORIG A40 Ultimate may lack RGB LEDs or other fancy additions, but it makes up for it in performance, and even adds a pretty cool little fan over the water block.
---
| | |
| --- | --- |
| Fri: 03/10/2017 | Topic: Cooling / Heatsinks PermaLink |
Scythe is looking to slice through the competition like a samurai on horseback with the Kabuto 3. Utilizing a top-flow design that's more compact than similar offerings, it delivers excellent noise levels paired with a good price/performance ratio.
---
| | |
| --- | --- |
| Wed: 03/08/2017 | Topic: Cooling / Heatsinks PermaLink |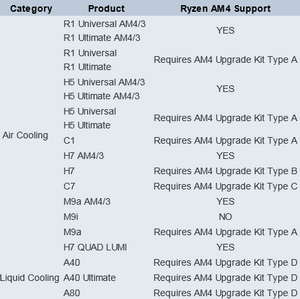 With the much-anticipated release of the AMD Ryzen, CRYORIG prepares to launch a full line of AMD Ryzen dedicated coolers as well as simple upgrade kits for existing AMD compatible CRYORIG cooling products. Beginning from Type A to Type D, there will be a total of 4 different AM4 upgrade kits depending on the corresponding CRYORIG product. Natively supporting Ryzen dedicated version models will begin to release later in Q2 2017 and will consist of the full CRYORIG cooling portfolio.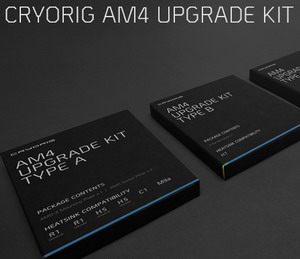 CRYORIG's four AM4 upgrade kits will be released beginning in late March and will be completely free of charge (including shipping) for existing users to apply for. Users will only need to provide a proof of purchase of the CRYORIG product (or product registration number), and a proof of purchase of an AMD Ryzen or AM4 CPU or Motherboard. Just fill out and supply all necessary info at http://www.cryorig.com/getam4.php, the kit will be sent directly to the provided address. Distributors and select channels will also have these kits available. The following chart indicates the CRYORIG product and it's corresponding AM4 upgrade kit.
CRYORIG's dedicated Ryzen ready products will natively contain AMD socket AM4 optimized mounting kits, and will also continue to support modern AMD sockets including AM3/AM3+. Beginning in Q2 2017, CRYORIG will start shipping dedicated Ryzen ready versions of CRYORIG's full product line. Exact release dates will vary from model to model. The Ryzen Supported sticker will be found on all dedicated Ryzen ready coolers for easy identification, and indicates that no additional kits are required for Ryzen support.
---
| | |
| --- | --- |
| Tue: 03/07/2017 | Topic: Cooling / Heatsinks PermaLink |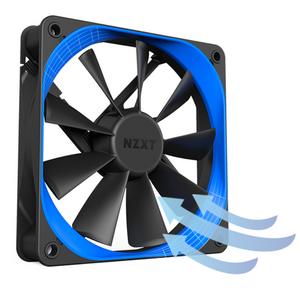 "Continuing to deliver increased performance for PC gamers and builders everywhere, NZXT today announces the newest member of its Aer family of fans with Aer F. "
---
| | |
| --- | --- |
| Tue: 03/07/2017 | Topic: Cooling / Heatsinks PermaLink |
"If you're presently on the look out for a low profile high efficient cooler for a HTPC project look no further than the Raijintek PALLAS. I seriously doubt you'd come across anything better from a performance and price perspective."
---
| | |
| --- | --- |
| Tue: 03/07/2017 | Topic: Cooling / Heatsinks PermaLink |
"Looking for a gusty CPU cooler without a high price tag? Thermalright's TRUE Spirit 140 Direct is well worth considering."
---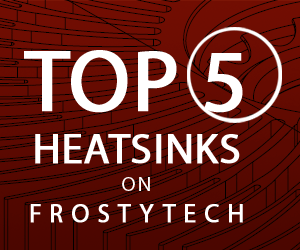 | | |
| --- | --- |
| Mon: 03/06/2017 | Topic: Cooling / Heatsinks PermaLink |
The XTC700 CPU cooler isn't the first for Gigabyte. A quick google check reveals G-Power II Pro. So its safe to assume Gigabyte has a good deal of expertise to make a good CPU cooler. This is a 120mm CPU tower then pre-installed dual ball bearing fans with RGB accents for its logo. It supports a wide range of CPU sockets, including the phased out ones. As long as it doesn't come in the way or affect cooling performance, nobody would care about that.
---
| | |
| --- | --- |
| Mon: 03/06/2017 | Topic: Cooling / Heatsinks PermaLink |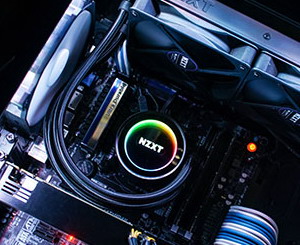 "In case you missed it, we recently checked out and reviewed the Kraken X52 AiO water cooling system. Not only does it have a super unique pump casing which features a sweet RGB LED infinity mirror on the top, but the performance was top level as well. As with most companies, NZXT of course offers the same cooler in several different sizes. In the lab today we've got the top dog on the block, the X62. The X62 features the same awesome pump and boosts performance up a notch by adding a larger 280mm radiator. Follow along as we find out if this next step is worth the upgrade and worth your extra cash."
---