| | |
| --- | --- |
| Thu: 07/13/2017 | Topic: Cooling / Heatsinks PermaLink |
ID-COOLING has announced the new FROSTFLOW+ Series of AIO water coolers which feature classic black and white theme design, high performance pump and a new radiator design. The pump is designed with a simple C character with an improved light diffuser which can provide smooth and even lighting effect. Pump header has white LED lighting.
Copper base contacts CPU to help the heat transfer. Micro fin submerged design increases the heat dissipation surface. The dimension of the whole water block is ?65×43mm. Solid connectors are used on both ends of the premium sleeved tubing, more reliable & performance efficient. Inside the tubing is self-contained highly efficient and eco-friendly liquid coolant.
FROSTFLOW+ Series have 3 different radiator sizes: 280mm, 240mm and 120mm. All radiators have ac classic black and white theme on all fans with frame in black and blades in white. FROSTFLOW+ 280 includes two pieces of WF-14025 static fan. FROSTFLOW+ 240 and FROSTFLOW+ 120 continue to use the static pressure fan as previous generation of FROSTFLOW, but in black/white theme.
Universal mounting brackets are included. The latest AMD Ryzen processors are supported. FROSTFLOW+ Series are compatible with Intel LGA2011/1366/1150/1151/1155/1156/775 & AMD AM4/FM2+/FM2/FM1/AM3(+)/AM2(+).
MSRP:
FROSTFLOW+ 280: $85USD
FROSTFLOW+ 240: $75USD
FROSTFLOW+ 120: $60USD
---
| | |
| --- | --- |
| Mon: 07/10/2017 | Topic: Cooling / Heatsinks PermaLink |
"The totally massive MSI Core Frozr XL benefits from a large nickel-plated copper thermal plate to quickly pull the heat away from the CPU. The heat then transfers from the thermal baseplate into the eight 6mm SuperPipes, which move the heat upward to the large aluminum dissipation fin array that can dissipate up to 250W of heat. Lastly, the two MSI 120mm Torx fans push-pull the heat away from all of that thermal mass and out of the computer case."
---
| | |
| --- | --- |
| Wed: 07/05/2017 | Topic: Cooling / Heatsinks PermaLink |
Our comprehensive cooling fan control guide for Intel Z270-based motherboards will have you being a fan expert in no time at all."
---
| | |
| --- | --- |
| Wed: 07/05/2017 | Topic: Cooling / Heatsinks PermaLink |
Digitimes reports: "Taiwan-based cooling module maker Auras is expected to enjoy a strong second half thanks to new orders for server-related products, increasing demand for graphics card cooling modules and heat-pipe orders from Samsung Electronics for its Galaxy Note 8 smartphone, according to a Chinese-language Central News Agency. Auras is expected to supply 70-80% of the overall heat-pipe orders for the Galaxy Note 8, and some market watchers expect more smartphone brand vendors to begin adopting heat-pipes or heat sinks for their devices in 2018 when 5G network start commercial operations, the paper noted.

Auras also saw increased graphics card cooling module shipments because of the recent cryptocurrency mining trend, which strongly boosted demand for graphics cards. Intel's next-generation Purley platform, which is set to be released in the fourth quarter, is also expected to boost Auras' server-related product shipments.

Auras has also been aggressively pushing liquid cooling solutions and has landed orders from several first-tier artificial intelligence (AI) datacenters. These orders are expected to start contributing revenues in the fourth quarter."
---
| | |
| --- | --- |
| Mon: 07/03/2017 | Topic: Cooling / Heatsinks PermaLink |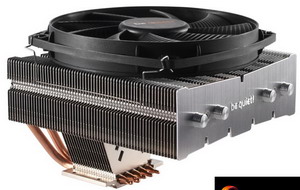 The be quiet! Shadow Rock TF 2 is of course the successor to the original Shadow Rock TopFlow air cooler. Essentially, it is a new low-profile cooler from the German company aimed at those with who don't want to compromise on cooling despite owning a ITX or SFF case. But is it worth £59.99?
---
| | |
| --- | --- |
| Fri: 06/30/2017 | Topic: CPU / Processors PermaLink |
"Just the other day we published our review of Intel's Core i9-7900X Skylake-X processor. It was our first review of a processor in Intel's new Core X Series, and now today we have the Core i7-7740X Kaby Lake-X processor. This processor is based on a different micro-architecture than the other processors that sit above it in Intel's X Series product stack. With the i7-7740X you have Kaby Lake cores and it is the first time we've seen Intel launch two generations of processors at the same time (Kaby Lake-X / Skylake-X). The i7-7740X is a quad-core processor with a base clock speed of 4.3 GHz, boosts up to 4.5 GHz, 8 MB of cache, 16 PCI-Express lanes, and a 112W TDP. Intel is pricing this processor at only $339, not a bad price to get into Intel's HEDT platform. If you are building a new system should you be looking at the Core i7-7740X? Read on as we find out!"
---
| | |
| --- | --- |
| Fri: 06/30/2017 | Topic: Cooling / Heatsinks PermaLink |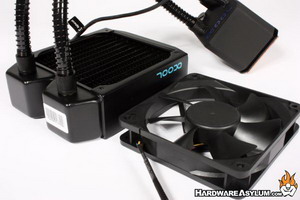 With the Alphacool Eisbaer you now have an option to build a user friendly cooling system that can grow with your build instead of locking you into it.
---
| | |
| --- | --- |
| Fri: 06/30/2017 | Topic: Cooling / Heatsinks PermaLink |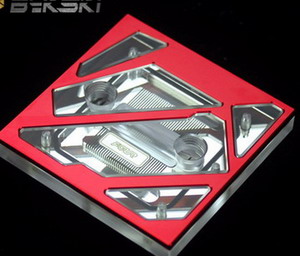 Bykski is a watercooling brand that has been operating in Asia thus far, but recently made strides to go global. Their new FOUR series of CPU waterblocks offer five color customization options, a metal top cover on an acrylic top, a massive nickel-plated copper cold plate, and installation all from the back for a clean look when installed.
---
| | |
| --- | --- |
| Fri: 06/30/2017 | Topic: Cooling / Heatsinks PermaLink |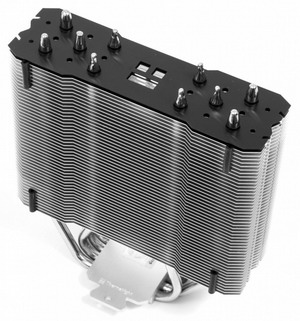 Thermalright is a well established brand-name, known for their high performance air coolers. Their newest edition to the TRUE Spirit Series line of air coolers, the TRUE Spririt 140 Direct, is a redesigned version of their TRUE Spirit 140 Power air cooler offering a similar level of performance at a lower price point. The Thermalright TRUE Spirit 140 Direct cooler is a slim, single tower cooler featuring a nickle-plated copper base and an aluminum radiator with a 140mm fan. Additionally, Thermalright designed the cooler to be compatible with all modern platforms. The TRUE Spirit 140 Direct cooler is available with an MSRP $46.95.
---
| | |
| --- | --- |
| Fri: 06/30/2017 | Topic: Cooling / Heatsinks PermaLink |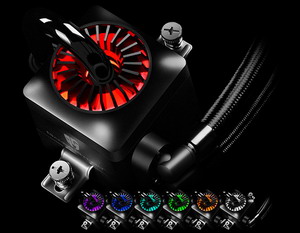 "The Captain 240 EX RGB Liquid Cooler is built on the base of the already successful iteration and now brings RGB LED lighting for everyone to enjoy. Deepcool has prepared the product with extra accessories, so even older systems with motherboards that do not feature RGB headers can benefit from the RGB light show: to be more exact, we are discussing about an in-line remote with three buttons that gets power from a spare SATA PSU port."
---
| | |
| --- | --- |
| Fri: 06/30/2017 | Topic: Cooling / Heatsinks PermaLink |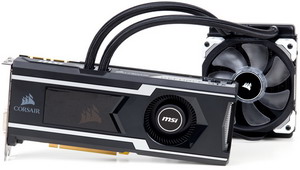 Corsair's Hydro GFX GTX 1080 Ti gives PC builders a turn-key crack at the world of extreme graphics cooling by putting a 120-mm closed-loop liquid unit atop Nvidia's GP102 GPU. We see just what putting that chip under water buys us.
---
| | |
| --- | --- |
| Fri: 06/30/2017 | Topic: CPU / Processors PermaLink |
"Following my initial Intel Core i9 7900X Linux benchmarks this week were questions raised about its power use and thermal efficiency. Here are some tests looking at those factors, including the performance-per-Watt."
---
| | |
| --- | --- |
| Fri: 06/30/2017 | Topic: CPU / Processors PermaLink |
Following the global launch of its new EPYC family of server processors, AMD has added another tier to its enterprise CPU portfolio with the introduction of AMD Ryzen PRO desktop processors. Designed to meet demands of today's compute-intensive workplace, Ryzen PRO desktop processors will bring reliability, security, and performance to enterprise desktops worldwide.
---
| | |
| --- | --- |
| Tue: 06/27/2017 | Topic: Cooling / Heatsinks PermaLink |
"The new MasterLiquid Pro 280 Liquid CPU Cooler from Cooler Master does impress with the good quality of materials, durability of both pump, fans but also features impressive cooling capabilities when talking about an octal-core overclocked platform. Given we do have at our disposal the stock AM4 backplate, the installation for the Ryzen platform is pretty straight forward thanks to the Upgrade Kit and the supplied MasterFan Pro 140mm do offer an extra level of customization, by offering an integrated fan controller, with three different profiles."
---
| | |
| --- | --- |
| Mon: 06/26/2017 | Topic: Cooling / Heatsinks PermaLink |
"ID-COOLING, a cooling solution provider focusing on thermal dissipation and fan technology research and production for over 10 years, released one new CPU Cooler with a newly developed 120mm to 130mm fan, named SE-214L.

SE-214L is built with 4 pieces of 7mm heatpipes, which are flattened to touch the processor directly so as to draw the heat right away and conduct it to the heatsink fins. Cooling performance is enhanced by the bigger heatsink body measuring 120*53*160mm(L*W*H).
The newly developed 120mm to 130mm PWM fan is included to help dissipate the heat away from the heatsink. Running at the speed of 500-1800RPM, the noise level is controlled between 14.2 and 30.6dBA. All SE-214L Series have LED lighting source from the motor, either white or red.
To suit different gaming color theme, SE-214L series have 3 variations: Black & Red, Black & White, and Pure white Snow Edition. A full set of metal installation kit is included for safe and sound installation for both Intel and AMD platforms including the latest AM4. All mainstream CPUs are supported: Intel LGA2011/1150/1151/1155/1156 and AMD AM4/FM2(+)/FM1/AM3(+)/AM2(+).
The MSRP of ID-COOLING SE-214L-R/W is set at 29.99USD and the Snow Edition is 34.99USD."
---
| | |
| --- | --- |
| Mon: 06/26/2017 | Topic: Cooling / Heatsinks PermaLink |
The budget air cooling market is fiercely competitive, and it is this segment that Antec is targeting with its A40 Pro and C400 coolers. Oddly, the A40 Pro is the cheaper (and smaller) of the two despite its 'Pro' moniker, coming in at £21.95, while its bigger brother costs £30.95. Can they do enough to stand out in this market?
---
| | |
| --- | --- |
| Fri: 06/23/2017 | Topic: Cooling / Heatsinks PermaLink |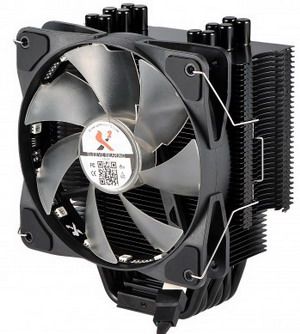 X2products.com has sent word about a new heatsink it's just released; "The ECLIPSE ADVANCED 900 series CPU coolers by X2 are universal heat-pipe coolers ideally suited for those who require more performance and reliability. One of the amenities of this series processor coolers is the universal build which enables it to be compatible with all processors such as the AMD, AM2, AM3, AM4, FM1, FM2 and the Intel LGA775/i3/i5/i7 and LGA2011 models. Initially there are two new models, one build with six (6) copper heat-pipes with a diameter of 6mm and another more cost effective model with four (4) heat-pipes with a diameter of 6mm. The heat-pipes do not only boost the performance but also make an impressive appearance in combination with the all matt black coated aluminum thin fins. Additional cooling enabled by the two (2) included silent RGB multicolor 120mm PWM fans with anti-vibe rubber corners. Installation made easy and multi-socket compatible with Intel 115*/1366/2011 and AMD AM2/3/4/FM1/FM2 up to 150W TDP."

Matt black heat-sink coating
All copper U-shaped 6mm diameter heat-pipes
Two 12x2.5cm RGB multicolor silent cooling fans
Pulse-width modulation controlled
Anti-vibe rubber fan corners & metal wire-clips
Supports AM2/AM3/AM4/FM1/FM2 socket and 775/115*/1366/2011
Best cooling performance up to 150W TDP
Price: € 39.95 / $ 44.95 (incl. VAT)
---
| | |
| --- | --- |
| Thu: 06/22/2017 | Topic: Cooling / Heatsinks PermaLink |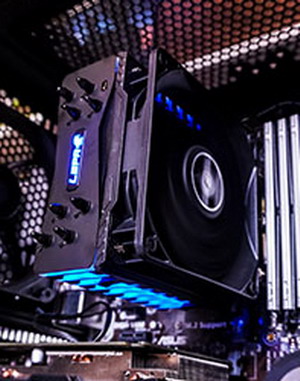 "LEPA is a company you might not have heard of. They have been in business since 2010 and they mainly make power supplies, cases, and CPU coolers. One of their latest CPU coolers is actually quite interesting as they tell us it is the World's First RGB CPU cooler. Since 2017 is the year of RGB we think it is quite fitting that we have an RGB CPU cooler! The cooler we are talking about is the LEPA NEOllusion which is your typical single-tower cooler sporting a 120 mm cooling fan, four 6mm-thick heatpipes, and a 200W TDP cooling capacity. On top of that you have RGB LEDs that can be easily controlled with the included remote. Let's see if this cooler is all flash or can actually do a good job keeping our CPU nice and cool."
---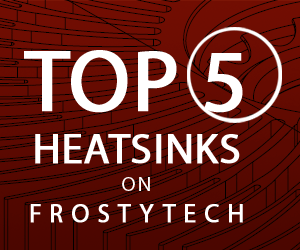 | | |
| --- | --- |
| Thu: 06/22/2017 | Topic: Cooling / Heatsinks PermaLink |
Digitimes reports: "Thermal module maker Chaung Choung Technology (CCI) is moving manufacturing equipment from a factory on lease in Chongqing, western China, to a newly constructed factory nearby. So far, 70-80% of the equipment sets have already been moved to the new location and the whole process is estimated to be completed at the end of June. The new plants will increase CCI's production volume of cooling modules from two million to three million units and will also start manufacturing one million heat-pipes initially.

Wu pointed out that the company will shift more heat-pipe production from its plants in Taiwan to the plants in Chongqing because China has lower labor costs and a smaller employee turnover rate. In addition, since notebook production is mostly done in Chongqing, it saves transportation costs for the company.

CCI is currently seeing stable orders for notebook and server-related products. PC-related product lines contribute about 45-50% of the company's revenues, server-related 30% and smartphone-related 10%."
---
| | |
| --- | --- |
| Thu: 06/22/2017 | Topic: Cooling / Heatsinks PermaLink |
"
EK-FB MSI Z270 GAMING Monoblock RGB is a complete all-in-one (CPU and motherboard) liquid cooling solution for Intel® LGA-1151 socket Kaby Lake, Sky Lake CPU's. This monoblock is compatible with a lot of MSI Z270 motherboards from the carbon series.
---