| | |
| --- | --- |
| Sat: 05/20/2017 | Topic: Cooling / Heatsinks PermaLink |
Should you consider an all-in-one liquid cooler? Initially aimed at enthusiasts seeking to overclock, liquid coolers reduce the load on the motherboard, clear the clutter from around the CPU socket and tend to offer greater performance than the traditional heatsink and fan.
Plenty of promise, but early models were beset with noisy pumps and teething issues that kept mainstream users from coming aboard. Fast forward to today and the wrinkles appear to have been ironed out. The likes of be-quiet!, NZXT and Cooler Master have all impressed with modern liquid coolers, and Fractal Design is attempting to go one better with a new range introduced under the Celsius moniker.
---
| | |
| --- | --- |
| Sat: 05/20/2017 | Topic: Cooling / Heatsinks PermaLink |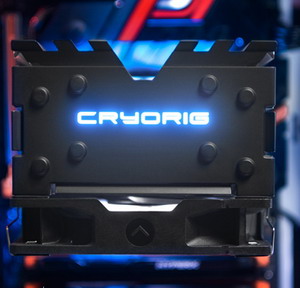 PC cooling and peripherals innovator CRYORIG announces their collaboration project with NZXT, the software controlled RGB LED H7 Quad Lumi will be releasing this June. The H7 Quad Lumi is based on CRYORIG's award winning H7, the H7 Quad Lumi features a total of four 6 mm high-end copper heatpipes, NZXT CAM Powered Lumi Lighting System as well as a new QF120 1.600 RPM LED fan. Co-developed with NZXT, CRYORIG has managed to add a built-in RGB LED controller directly into the H7 Quad Lumi. Running on NZXT's CAM, the H7 Quad Lumi can independently control the logo and base lighting of the heatsink through CAM software and smartphone app.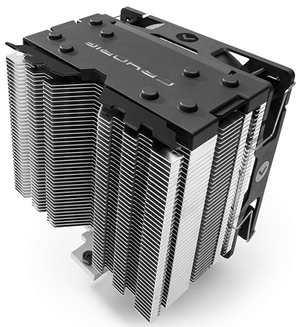 With close collaboration with NZXT for over a year, CRYORIG has managed to develop something truly unique with the H7 Quad Lumi and Lumi Lighting System. The Lumi Lighting System is built on NZXT's Hue+ controller board and CAM software system, with nine different special lighting effects available at launch and more to come with future firmware updates. The Lumi system is capable of dual channel LED configurations, meaning the top and base LED's can be set to different colors and even separate special effects. Powered and controlled through NZXT CAM software, LED control, CPU temp monitoring, fan RPM control and profile settings are all available. This makes the H7 Quad Lumi the first CAM Powered peripheral and a true innovated approach for PC cooling solutions.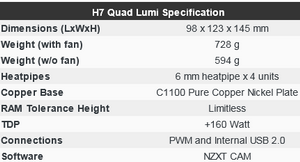 At the core the H7 Quad Lumi is based on the successful CRYORIG H7. The difference besides the addition of the Lumi Lighting System is an upgrade to four high performance heatpipes for added TDP capacity, a new QF120 LED 1.600 RPM fan and also a reworked mounting system. With the upgraded heatpipe setup, the H7 Quad Lumi has increased heat dissipation performance by at least 15% over the H7 and now supports 160+ watt CPUs. The new Quick Mount system will also provide support for LGA2011 v3 as well as continue support for LGA115x and AMD's AM4 sockets. Supporting all latest offerings from Intel and AMD. The QF120 LED version is a PWM controlled 300 to 1.600 RPM white LED fan. Features of the QF120 LED include built in Acoustic Absorbers, Quad Air Inlet™ system for added air intake and white LED lighting. CRYORIG's QF120 line of fans will soon all feature LED variants.
The H7 Quad Lumi will be released in June worldwide with a MSRP of USD $59,99 (-VAT) worldwide and €59,99 (incl. VAT) in Europe.
---
| | |
| --- | --- |
| Fri: 05/19/2017 | Topic: Cooling / Heatsinks PermaLink |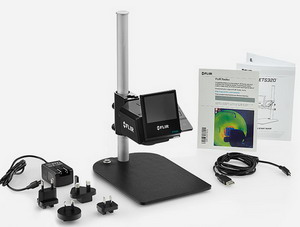 "The FLIR ETS320 is an affordable IR camera kit for reducing test times and improving product design for electronic board and device evaluation. FLIR's first thermal imaging camera accurately measures temperatures across more than 76,000 points on your device with just the push of a button.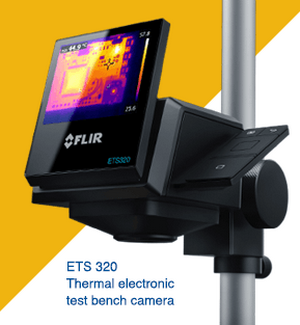 Whether the goal is R&D or product testing, heat can be an important indicator of system functioning and performance. The ETS320 helps engineers and test technicians collect accurate, reliable data in seconds and analyze it quickly."
If you want to know what's under the hood (hint, a re-manufactured Flir E4) check out this tear down video from the EEVblog.
And here is the EEVblog's review:
---
| | |
| --- | --- |
| Fri: 05/19/2017 | Topic: Cooling / Heatsinks PermaLink |
Fractal Design launches the new Celsius series which builds upon proven technology with cutting edge advancements and premium sound dampening materials to deliver extreme cooling performance with minimum noise output.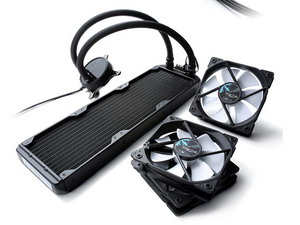 Smart dual mode speed controls are both simple and robust with no need for additional software. Both fan and pump speeds can be managed by an intelligent auto mode or switched to PWM mode for precise user control.
For true enthusiasts, the satisfaction of a clean and efficient build can never be overstated, and the Celsius makes this easier than ever with an integrated fan hub and concealed cable routing. All modern CPU sockets are supported by the versatile, easy-to-use mounting kit.
The Celsius series uses a combination of cutting edge technology and premium sound dampening materials to deliver extreme cooling performance with minimum noise output.
An intelligent temperature-controlled auto mode adjusts fan and pump speeds in real-time for optimum balance of cooling performance and silence, while PWM mode enables precision manual tuning for any usage situation.
Included Fractal Design Dynamic X2 PWM fans offer a wide speed adjustment range from 500 to 2000 RPM allowing for near silent operation under lighter loads and maximum airflow during heavy usage.
An integrated fan hub with concealed cable routing simplifies cable management for a clean installation.
Radiator fittings use standard G 1/4" thread for maximum compatibility and expandability with standard do-it-yourself components. Easily add and integrate a GPU block of your choice to eliminate noisy graphics card fans so the only sound you hear is the sound of your game.*
5-year warranty (*Upon Expansion of the Celsius unit, only individual components of the Fractal Design Celisus S24 or S36 are covered)
Celsius S24 - USD109.99
Celsius S36 - USD119.99
---
| | |
| --- | --- |
| Fri: 05/19/2017 | Topic: Cooling / Heatsinks PermaLink |
While you might not have heard of ID-Cooling, the company is targeting the mainstream all-in-one cooler market with its FrostFlow 240L. A big part of its appeal is undoubtedly the price – at £79.99, it is not 'cheap' but is definitely more affordable than a lot of other AIOs currently on the market. Can it justify the price with solid performance?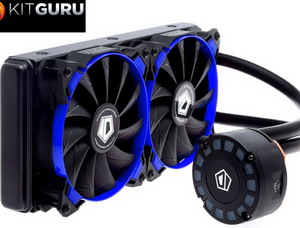 ---
| | |
| --- | --- |
| Fri: 05/19/2017 | Topic: Cooling / Heatsinks PermaLink |
e NZXT Aer F may not take my breath away, but they are a capable and aesthetically customizable set of fans.
---
| | |
| --- | --- |
| Wed: 05/17/2017 | Topic: CPU / Processors PermaLink |
Reports TechRadar: "Word from the CPU grapevine is that Intel is turning up the dial another notch on its processors, with the introduction of Core i9 models as a new high-end option.

Previously, as you're most likely aware, Intel has offered its Core family in increasingly powerful i3, i5 or i7 flavors. Core i9 would, of course, be the logical next step. According to the leak from an Anandtech forum member, the new offerings will comprise of four Skylake-X processors and a pair of Kaby Lake-X CPUs.

If this information is correct, the top-of-the-range model will be the Core i9-7920X which will have 12-cores (24-threads) and a TDP of 140W (the spilled details – some of which come from a marketing slide, interestingly enough labelled as 'high-end gaming' Core-X processors – didn't mention the clock speed for this chip).

The next CPU down will be the i9-7900X which will sport 10-cores with a base clock speed of 3.3GHz and Turbo up to 4.3GHz (with Turbo 3.0 to 4.5GHz – meaning a single core can be boosted further to this speed, thermals willing). Some impressive clock speeds indeed for a chip with so many cores.

Then the 7820X will be an 8-core model (3.6GHz with Turbo to 4.3GHz), and the 7800X is the 6-core variant (3.5GHz/4GHz). All have a TDP of 140W and support quad-channel DDR4-2666 memory."
---
| | |
| --- | --- |
| Wed: 05/17/2017 | Topic: Cooling / Heatsinks PermaLink |
Jakob Dellinger from Noctua has let us know about the companies' latest A-Series fans. If you're a fan of Noctua, check it out: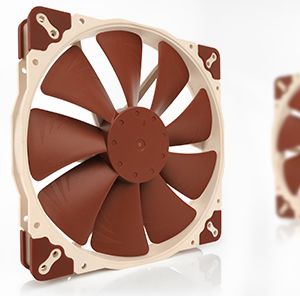 "Noctua today expanded its award-winning A-series of premium-quality quiet cooling fans with new 200mm, 120mm and 40mm models. Thanks to the series' signature features such as Flow Acceleration Channels and AAO (Advanced Acoustic Optimisation) frames, the new NF-A20, NF-A12x15 and NF-A4x20 provide outstanding performance and superb quietness of operation. All models come with Noctua's trusted SSO2 bearings and a full 6-year manufacturer's warranty. In addition to the new fans, Noctua introduced the new NA-FC1 fan controller, NA-SAV3 and NA-SAV4 anti-vibration mounts and NA-SAC5 S-ATA power adaptor cable."Customers have been asking us for 20cm and slim 12cm fans for years, but meeting the quality standard users have come to expect from Noctua fans in these form factors has proven very challenging, so it took us quite some time to make sure that these fans live up to our name", explains Roland Mossig (Noctua CEO). "The NF-A4x20 has been conceived following requests by our industrial clients who are looking for a 40mm fan that provides superior performance in pressure-demanding applications as compared to the existing NF-A4x10."
With the 20cm NF-A20, Noctua's biggest fan yet, the key challenge was that the mass of the impeller is about four times greater than that of 12 or 14cm fans and thus creates a significantly higher load on the bearing. In the end, the difficulties were overcome by increasing the diameter of the axis and the bearing from 3mm to 4mm in order to distribute the load over a larger bearing surface, as well as by using a new fibreglass reinforced polypropylene (PP) material, which reduces the mass of the impeller by 26% as compared to Noctua's standard fibreglass reinforced PBT material.
For the 12cm NF-A12x15, a steel-reinforced motor hub and brass axle mount are being used in order to assure the required stability despite the fan's 15mm thin profile. Both the NF-A20 and the NF-A12x15 will come in 4-pin PWM versions for automatic speed control and 3-pin FLX versions that include Low-Noise and Ultra-Low-Noise adaptors, which give full flexibility in configuring the fan for maximum cooling capacity or near-silent acoustics.
The NF-A4x20 complements Noctua's popular NF-A4x10 models: With 20 rather than 10mm thickness, the NF-A4x20 is better suited for applications that require higher pressure performance such as in servers or tightly packed enclosures. The NF-A4x20 will come in 12V 4-pin PWM and 12V 3-pin FLX versions for PC use and other 12V applications as well as in dedicated 5V and 5V PWM versions, which are ideal replacement fans for 5V-based switches, routers, DVRs or other devices.
All of the new fans share the A-series' renowned quiet cooling performance as well as signature features such as Flow Acceleration Channels, Advanced Acoustic Optimisation (AAO) frames or SSO2 bearings. Like all A-series fans, the new NF-A20, NF-A12x15 and NF-A4x20 have an MTTF rating of more than 150,000 hours and come with a full 6-year manufacturer's warranty.
In addition to the new quiet cooling fans, Noctua expanded its range of fan accessories: The new NA-FC1 is a compact, highly flexible controller for 4-pin PWM fans that can both work on its own for manual speed reduction and also work in tandem with the automatic motherboard fan control. By adjusting the NA-FC1's speed control dial, users can either manually set a PWM duty cycle from 0 to 100% or reduce the PWM duty cycle supplied by PC motherboards in order to have the fans running slower than the automatic motherboard fan control would allow. Thanks to the supplied 3-way split cable and power supply adaptor, up to 3 fans can be controlled simultaneously.
The new NA-SAV3 and NA-SAV4 silicone anti-vibration mounts have five defined, numbered pawls that allow them to work perfectly with both standard open corner fans and 10, 14, 15, 20 or 25mm thick fans with closed corners. This makes the new mounts ideal for slim fans such as the new NF-A12x15 where other anti-vibration mounts may not fit properly. While the NA-SAV feature a double-side design that makes them much easier to work with in space-restricted environments or placements where the fan's mounting holes are difficult to reach, the NA-AV4 have a flat case-side end that is flush with the case panel and thus provides for a clean exterior look.
The new NA-SAC5 is a fully sleeved S-ATA to 4-pin power adaptor cable. It is compatible with both 3-pin and 4-pin fans and allows them to be powered directly from the power supply's S-ATA connectors. Combined with the existing NA-SYC1 y-cables, the NA-SAC5 is ideal for powering multiple high-wattage fans without risking damage to the motherboard fan header.
All of the new products are currently shipping and will be available shortly. The suggested retail prices are as follows:
NF-A20 PWM: EUR 29.90 / USD 29.90
NF-A20 FLX: EUR 29.90 / USD 29.90
NF-A12x15 PWM: EUR 19.90 / USD 19.90
NF-A12x15 FLX: EUR 19.90 / USD 19.90
NF-A4x20 PWM: EUR 14.90 / USD 14.90
NF-A4x20 FLX: EUR 14.90 / USD 14.90
NF-A4x20 5V PWM: EUR 14.90 / USD 14.90
NF-A4x20 5V: EUR 14.90 / USD 14.90
NA-FC1: EUR 19.90 / USD 19.90
NA-SAV3: EUR 7.90 / USD 7.90
NA-SAV4: EUR 7.90 / USD 7.90
NA-SAC5: EUR 7.90 / USD 7.90

---
| | |
| --- | --- |
| Mon: 05/15/2017 | Topic: Cooling / Heatsinks PermaLink |
The Scythe Fuma might be quite small for a dual tower design, but should not be looked down upon, offering exceptional performance and little noise. It has all the right attributes to sneak up on and dispatch the competition.
---
| | |
| --- | --- |
| Mon: 05/15/2017 | Topic: Cooling / Heatsinks PermaLink |
In this review I'll be taking a quick look at the NH-D15 SE AM4 Edition. This is the same great NH-D15 that we have seen before which has been configured exclusively for the AM4 platform.
---
| | |
| --- | --- |
| Mon: 05/15/2017 | Topic: CPU / Processors PermaLink |
Ryzen 5 1400 SKU is the least expensive processor from the series you can get right now, which does come with half of the L3 cache, a base clock of 3.2GHz, an all-core clock of the same 3.2GHz, a 2-core boost of 3.4GHz while the single-core boost does add 50MHz over this frequency. The processor does still feature a 65W TDP, is overclocking unlocked and on retail we can see it shipped along with the Wraith Stealth CPU cooler."
---
| | |
| --- | --- |
| Fri: 05/12/2017 | Topic: CPU / Processors PermaLink |
AMD already told us the details of the new product line including clock speeds, core counts and pricing, so there is little more to talk about other than the performance and capabilities we found from our testing of the new Ryzen 5 parts. Starting with the Ryzen 5 1600X, with 6 cores, 12 threads and a $249 price point, and going down to the Ryzen 5 1400 with 4 cores, 8 threads and a $169 price point, this is easily AMD's most aggressive move to date. The Ryzen 7 1800X at $499 was meant to choke off purchases of Intel's $1000+ parts; Ryzen 5 is attempting to offer significant value and advantage for users on a budget.
---
| | |
| --- | --- |
| Thu: 05/11/2017 | Topic: Cooling / Heatsinks PermaLink |
When it comes to water cooling EVGA isn't exactly new to the scene. While they haven't been making CPU AIO's they have been using them with their Hybrid coolers for GPUs and their Hydro water cooled GPUs as well. They have also had heatsinks in the past as well. So it wasn't a big stretch when they introduced their CLC line of coolers at CES this year. They showed off a big variety of coolers but at launch, they only had a 120mm design and a 280mm design and today I have the CLC 280 with a 280mm radiator in to check out. I've been testing it out on our video card testbench and today I'm going to talk a little about the cooler as well as how it performed so check it out.
---
| | |
| --- | --- |
| Wed: 05/10/2017 | Topic: Cooling / Heatsinks PermaLink |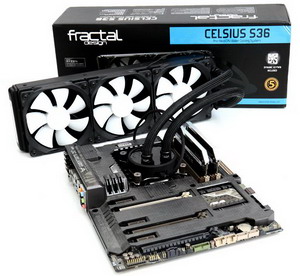 Fractal Design today launched their Celsius series liquid cooling (AIC). We review their new 360mm radiator based model. These liquid cooling kits are pre-fitted with a single loop and ready to install straight out of the box. Armed with pretty nice looks, sleeved tubing and an attractive price, FD offers a competitive model in the massive LCS kit arena.
---
| | |
| --- | --- |
| Wed: 05/10/2017 | Topic: Cooling / Heatsinks PermaLink |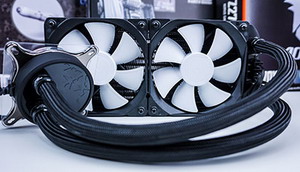 When you hear the name Fractal Design you instantly think PC Case, which you should. Fractal Design came on the scene with their PC cases, many of which we've reviewed over the years. Back in 2014 Fractal Design entered the all-in-one liquid cooling market with their Kelvin line of coolers. Well it is 2017 and Fractal Design is releasing a new line of all-in-one liquid CPU coolers. The Celsius series builds upon proven technology with cutting edge advancements and premium sound dampening materials to deliver extreme cooling performance with minimum noise output. Fractal Design in launching the Celsius Series with the S24 (240 mm) and S36 (360 mm). These coolers have some features that you just won't find on other AiO's out there. We are taking a look at the S24 today, let's jump in!"
---
| | |
| --- | --- |
| Wed: 05/10/2017 | Topic: Cooling / Heatsinks PermaLink |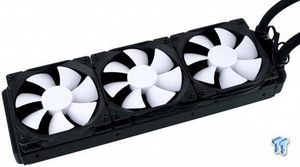 Fractal Design's AMD Ryzen-ready Celsius S36 liquid CPU cooler gets fully examined as we determine if it's one to add to your shortlist or not."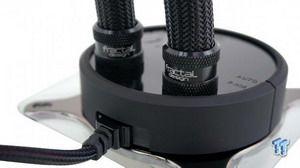 ---
| | |
| --- | --- |
| Wed: 05/10/2017 | Topic: Cooling / Heatsinks PermaLink |
Fractal Design is changing direction with its new duo of Celsius liquid coolers that consists of the 240mm Celsius S24 and 360mm Celsius S36. We have previously reviewed
Fractal Design Kelvin which is based on a copper radiator and technology from Alphacool and now it's the turn for Celsius which uses an aluminium radiator and is made by Asetek.
This liquid cooler uses the latest 5th Generation Asetek technology which is used by other companies such as NZXT and EVGA however Celsius S24 is unlike any other liquid cooler we have seen before.
---
| | |
| --- | --- |
| Wed: 05/10/2017 | Topic: Cooling / Heatsinks PermaLink |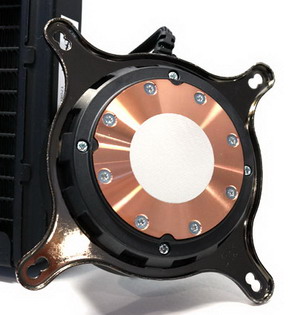 The Fractal Design Celsius S24 is a solid performer, while also allowing one to experiment with added components in the loop if so desired.
---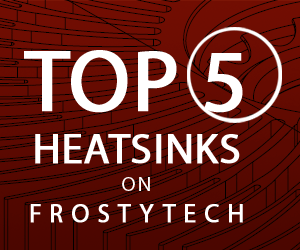 | | |
| --- | --- |
| Wed: 05/10/2017 | Topic: Cooling / Heatsinks PermaLink |
Out of the box Fractal Design's Celsius S24 is a well built, extremely quiet liquid CPU cooler that offers pretty good performance. While the Auto setting suffered under heavy loads, simply controlling the CPU fan profile manually (with the PWM pass-through setting) allows performance to be increased significantly, while tailoring the fan speeds to individual noise preferences.
If you are willing to play around with fan profiles a bit with your motherboard I highly recommend using the S24 cooler that way, as it was not a great performer for a 240 mm AiO cooler with the Auto setting."
---
| | |
| --- | --- |
| Wed: 05/10/2017 | Topic: Cooling / Heatsinks PermaLink |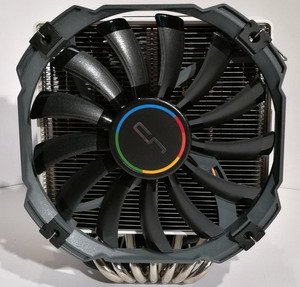 Today, a new reader review has been published. Berserkus is testing the Cryorig R1 Universal CPU cooler in our PC Forum. In the following Cryorig R1 review we will see how the air cooler beats compared to a Cooler Master Saidon 120XL AIO Cooler on a powerful AMD CPU.
---