| | |
| --- | --- |
| Mon: 09/12/2016 | Topic: Cooling / Heatsinks PermaLink |
Not only can end users expand the Swiftech H240-X2 by adding more radiators and waterblocks but they can also improve the looks of their PC case by choosing a color for both the interior liquid and the ALED lighting system.
---
| | |
| --- | --- |
| Mon: 09/12/2016 | Topic: Cooling / Heatsinks PermaLink |
Thermalright's Le Grand Macho RT is massive in size, weighing in at 1060g with the fan. Capable of being used passively, it offers users a near-silent operation and top-tier performance when paired with the TY-147B fan. The competition should take note as Thermalright looks to steal the air-cooling crown.
---
| | |
| --- | --- |
| Sat: 09/10/2016 | Topic: Cooling / Heatsinks PermaLink |
"Having looked at a pretty broad cross section of Corsair's Hydro Series line up over the past few years gives me an opportunity to see the growth and changes that Corsair has implemented to its All-in-One cooling solutions. As technology has progressed, so have the pump and control systems used to maximize the performance potential of Corsair's designs. The Hydro Series H115i does not re-invent the wheel, as it were, but what it does do is provide a cooling solution for even Intel's latest Extreme series processors like the Core i7 5960X. If you run the H115i without using Corsair's Link software tools, the cooler seems to run in the Balanced Mode. In this mode, you get a good balance of pump and fan speed to deliver results in the 73 °C range on a Core i7 5960X running at 3.5GHz. Cranking the clock speed up to 4.2GHz drives the temperatures up another 17 °C, putting the thermal results right in the 90 °C range under load. Not bad when you look at the load the H115i is discharging."
---
| | |
| --- | --- |
| Fri: 09/09/2016 | Topic: Cooling / Heatsinks PermaLink |
Move over Asus GX700 and MSI Titan, there's a new gaming laptop at the top of the tree and its name is Asus ROG GX800VH. The model code suggests that GX800 is an upgrade of GX700, however that is wide of the mark. GX800 has a similar appearance to GX700 but the hardware is all new, starting with a pair of Nvidia GTX 1080 GPUs in SLI. Yes, two 1080s in a laptop, driving a 4K display for maximum gaming pleasure.
---
| | |
| --- | --- |
| Thu: 09/08/2016 | Topic: Cooling / Heatsinks PermaLink |
HardwareOverclock.com has just posted another review. Last week we have taken a look at the Enermax D.F. Pressure 12 cm fan. This fan has been designed specifically for the use on CPU coolers and radiators and achieved already at low speed a significantly higher static pressure than a simple case fan. We've tested them on an AIO watercooler.
---
| | |
| --- | --- |
| Thu: 09/08/2016 | Topic: Cooling / Heatsinks PermaLink |
Launching in April and under its sub-brand 'Gamer Storm,' Deepcool launched a newly upgraded cooler series called the Captain EX. Under this all-in-one (AIO) series, you will find 120mm, 240mm, and 360mm variants, which feature several features, such as their patented SS Design (Separated Section), a steam punk appearance, visible liquid flow, and LED lighting. New features with these coolers include things like upgraded high-density water micro-channel, anti-explosion rubber, unique silent TF 120 double-blade fan, as well as tooling free installation solution. These features do sound promising, so hopefully they allow the cooler to perform well. The Captain EX series visually looks similar to the former Captain series, but Deepcool upgraded a few features. Read on to see how the Captain 240 EX performs!
---
| | |
| --- | --- |
| Thu: 09/08/2016 | Topic: CPU / Processors PermaLink |
Previously codenamed Bristol Ridge, the new 7th Generation AMD A-Series desktop APUs ranging from 35W to 65W TDP, will start shipping soon in HP and Lenovo devices. Let's check out the details!
---
| | |
| --- | --- |
| Thu: 09/08/2016 | Topic: CPU / Processors PermaLink |
Together with the official release of the new 7th Generation AMD A-Series desktop APUs, AMD also revealed the new AMD chipsets for their new Socket AM4 platform. Let's check out the details of the new AMD Socket AM4 chipsets!
---
| | |
| --- | --- |
| Mon: 09/05/2016 | Topic: Cooling / Heatsinks PermaLink |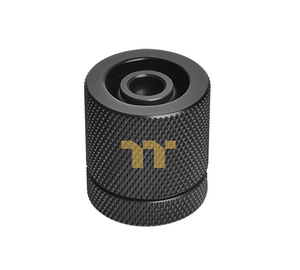 "Thermaltake, as the most beloved brand in the casemod community, releases the world's first patented RGB liquid cooling components – the Thermaltake Pacific RGB G1/4 PETG Tube 16mm OD 12mm ID (6 Pack Fittings with 1 RGB LED Lighting Controller), specially designed for enthusiasts who need a complete and stylish water cooling system. The fittings are preinstalled with a patented circular 256 multicolored LED light that can maintain color and brightness uniformity. Through the self-contained RGB LED lighting controller, users can adjust the brightness and switch between a single color mode and a 256 multicolored mode.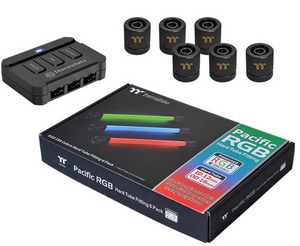 In addition, produced by durable copper, the fittings allow proper connection to G1/4 ports, securing properly to the cooling components while providing an even seal around the tubing. Thermaltake takes every detail seriously to meet the highest "Tt LCS Certified" standard. Make your system a showcase for all to see with new Thermaltake Pacific RGB G1/4 PETG Tube 16mm OD 12mm ID!"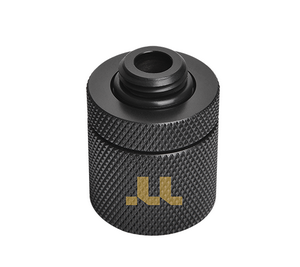 ---
| | |
| --- | --- |
| Thu: 09/01/2016 | Topic: Cooling / Heatsinks PermaLink |
"In need of fan control for your system? Reeven's Polariz RFC-04 fan controller offers plenty of style, features, and power to get the job done."
---
| | |
| --- | --- |
| Wed: 08/31/2016 | Topic: Cooling / Heatsinks PermaLink |
We have the Scythe Fuma for review today, a CPU cooler Scythe claim to be a smaller CPU cooler without "sacrificing performance". The Fuma can be traced back to the Scythe Mine 2 CPU Cooler, with development in two main areas, base plate design and fin structures. We know the Mine 2 and it works well, though it's now an older generation of cooler. Moving on to the Fuma, Scythe have also included a pair of Slip Stream series fans to help move the warm air away from the Twin-Tower design heatsink.
---
| | |
| --- | --- |
| Wed: 08/31/2016 | Topic: Cooling / Heatsinks PermaLink |
Cooler Master looks to redefine all-in-one liquid coolers with the MasterLiquid Maker 92. Offering a completely unique design that has more in common with a traditional tower cooler than liquid cooler. It managed to stand out in a crowded market. The question however remains can it keep your CPU cool?
---
| | |
| --- | --- |
| Tue: 08/30/2016 | Topic: CPU / Processors PermaLink |
Intel has just officially released details on its 7th Gen "Kaby Lake" Core processors and we cover just as much as we can right here."
---
| | |
| --- | --- |
| Tue: 08/30/2016 | Topic: CPU / Processors PermaLink |
Intel is raising the curtain on its seventh-generation Core CPUs, code-named Kaby Lake, today. We take a look at the first fruits of Intel's new "tick-tock-optimize" product cycle.
---
Cooler Master's MasterCase 5 was one of the my favorite cases that I reviewed last year. I awarded it a perfect 10 out of 10 score and our Editor's Choice Award. I liked the case so much that I made it a the base case that we use for CPU cooler reviews. Cooler Master has really reinvented themselves with their MasterCase Series of cases and today they are launching the MasterCase Pro 3 case. This case is very much like the MasterCase Pro 5, but smaller only supporting MicroATX motherboards. The case still will feature that solid design we know the MasterCase Series for, the FreeForm modular system which makes relocating parts and upgrading easy, removable radiator brackets, SSD mounts, and much more. Let's take a look at what Cooler Master's latest case has to offer."
---
"DEEPCOOL Genome is an integrated PC liquid cooling solution, consisting of an ATX PC case and an extreme liquid cooling system.
Pre-installed liquid cooling system, including a 360mm radiator, 3 PWM fans and a reservoir offers PC gamers not only cyclic great cooling performance but also an aesthetic design.
Aesthetic liquid cooling system blends in the ATX case provides PC builders an integrative PC building experience.
Amazing side window reveals the interior and ensures visible effect. Meanwhile wider space and logical holes design offer a better cable management.
Innovative structure with separated functional areas provides extended support: Extra slots for vertical GPU installation (PCI-E extension cable is not included) Extended window reserved, supports longest 330mm Graphic Card ×2SLI. MSRP: $249.99 USD"
---
| | |
| --- | --- |
| Fri: 08/26/2016 | Topic: Cooling / Heatsinks PermaLink |
BeQuiet! have been around for quite a while and Frostytech has witnessed pretty good thermal performance from the half-dozen or so heatsinks we've tested thus far. Came across these photo's from a tradeshow earlier in the year - you can check out the full Frostytech reviews here.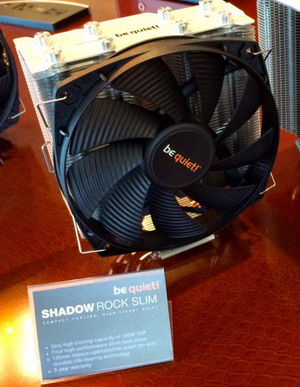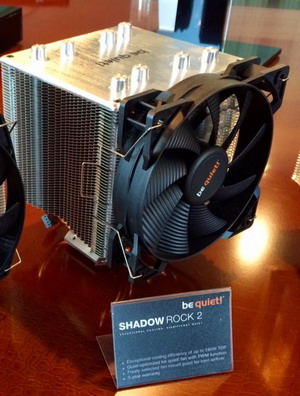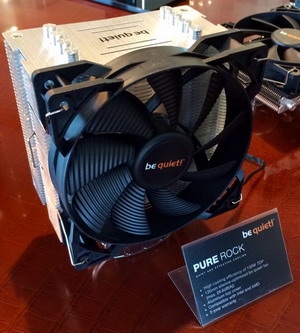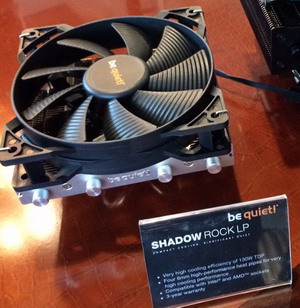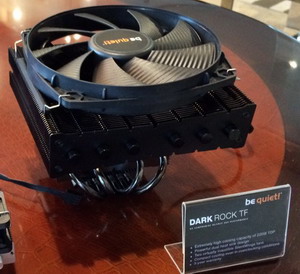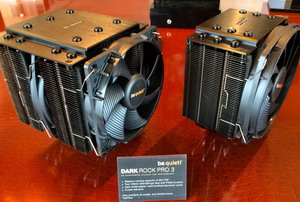 ---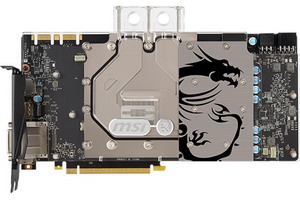 Based on the new NVIDIA GeForce GTX 10 series, the MSI GeForce GTX 1080 SEA HAWK EK X and 1070 SEA HAWK EK X graphic cards are equipped with an EK high performance full cover water block to fulfill the demands of extreme performance.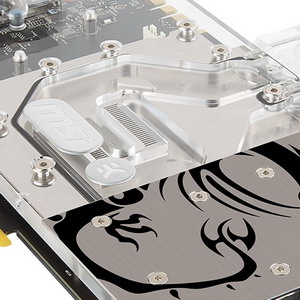 These graphics cards combine MSI's top-notch graphics card engineering with the dominant water cooling expertise by EK. The supreme liquid cooling performance guarantees a stable, silent GAMING experience.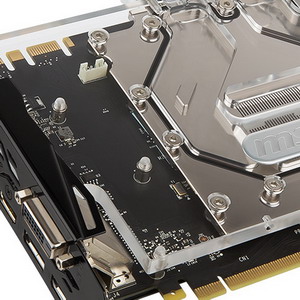 ---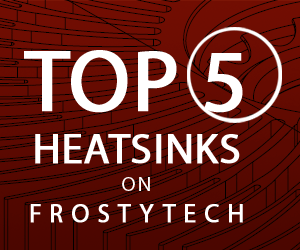 | | |
| --- | --- |
| Fri: 08/26/2016 | Topic: Cooling / Heatsinks PermaLink |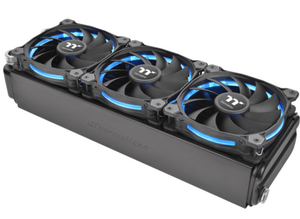 "To fulfill the most demanding users, Thermaltake introduces its first digital radiator fan series – Thermaltake Riing LED RGB Radiator Fan TT Premium Edition, a patented LED circular 256 multicolored 120mm radiator fan with Riing RGB Software. Through the software, users can easily adjust fan speed as well as fan colors for up to 48 Riing RGB fans. Especially, users can switch between "Performance" mode and "Silent" mode by simply dragging the "FAN MODE" bar. In addition, the "Color Palette" enables users to set the fan color to whatever they want.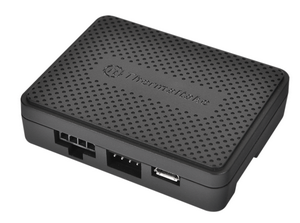 Users can also use "RGB Cycle" to switch to a 256 multicolored mode. The lighting effect of the patented LED ring is visible from all direction. Regard the fan design, the blades are optimized to generate large air volume and achieve the best cooling performance. Moreover, the fan features hydraulic bearing that promises ultra-low noise. To strengthen the stability during operation, the four corners of the RGB fan are special designed with anti-vibration pads. Light up your game world with Thermaltake Riing 12 LED RGB Radiator Fan TT Premium!"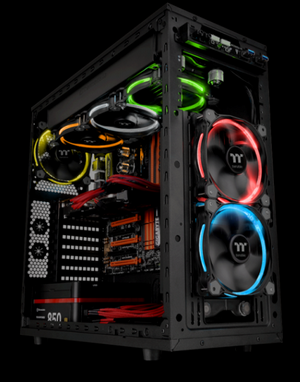 ---
| | |
| --- | --- |
| Wed: 08/24/2016 | Topic: Cooling / Heatsinks PermaLink |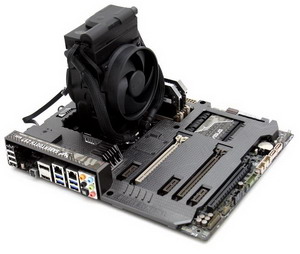 In this article we review that wicked looking Cooler Master MasterLiquid Maker 92 CPU cooler, the new compact and flexible AIO liquid cooler will be available soon in a rotating model with looks like you have never seen before. The Cooler Master MasterLiquid Maker 92 CPU cooler is intriguing to look at.
---