| | |
| --- | --- |
| Tue: 08/18/2015 | Topic: Cooling / Heatsinks PermaLink |
In 2015 you need to be in the know about CPU coolers, there's so many of them, you could get lost when choosing a good, compatible and cost effective product. Then add in the unsympathetic nature of the internet, and the trolling and flaming you will receive if you have not chosen the biggest and the best in line with all opinions!"
---
| | |
| --- | --- |
| Tue: 08/18/2015 | Topic: Cooling / Heatsinks PermaLink |
Enermax are one of my all time favourite brands, as they've created some really unique chassis designs over the years, some stunning power supplies and most importantly to myself, their AIO water coolers still dominate the top of our charts, giving us some truly incredible cooling performance that would make you think twice about needing a custom loop. Their latest cooler, the LiqMax II 240mm All-in-One Liquid CPU Cooler is certainly something I've been looking forward to testing, especially so given the performance of their LiqTech coolers and I'm eager to see how this one compares.
---
| | |
| --- | --- |
| Sun: 08/16/2015 | Topic: Cooling / Heatsinks PermaLink |
Noctua's NH-L9x65 is the "taller" low profile CPU cooler designed for improved thermal performance compared to its predecessor, the NH-L9 series. Measuring 65mm in height, it's still compact enough to work in smaller form factor setups like HTPCs which typically have low clearance for CPU coolers. The NH-L9x65 promises "100 percent" compatibility with RAM and PCIe cards in Intel-based ITX motherboards. We review the NH-L9x65 to see if the heatsink (and its included NF-A9x14 PWM premium fan) can deliver ideal cooling performance for cramped system interiors.
---
| | |
| --- | --- |
| Thu: 08/13/2015 | Topic: Cooling / Heatsinks PermaLink |
You cannot really judge how capable a CPU cooler is just by looking at it. If it well-made enough, even size can be deceptive which is good news for those who do not want the bulk of a tower style cooling solution and prefer to save some vertical space, although the question still remains. Which one to get? Recently established …
---
| | |
| --- | --- |
| Thu: 08/13/2015 | Topic: CPU / Processors PermaLink |
As a gamer and hardware enthusiast that spends a lot of time in various PC gaming communities, one of the longest on-going debates has been the best choice for CPU when it comes to gaming; Intel or AMD.
---
| | |
| --- | --- |
| Thu: 08/13/2015 | Topic: Cooling / Heatsinks PermaLink |
We first reviewed the Silverstone TD03 just over a year ago, and I was thoroughly impressed with its build quality, performance and overall design. The TD03 is one of the best coolers in its class, but the only downside that I can see is that it was a little expensive; although you get what you pay for. Today, I'll be taking a look at the TD03-Lite, a cooler that takes what we knew about the original, but for a much lower price and to reflect that, a few of the design features have been cut back to keep the cost down, offering the product to a much wider market, but has this had an effect on the performance? Let's find out!
---
| | |
| --- | --- |
| Thu: 08/13/2015 | Topic: Cooling / Heatsinks PermaLink |
HardwareOverclock.com has just posted another review. Last week we have take a look at the EK-FC Titan X (Original CSQ) GPU block. EK-FC Titan X is a high performance full-cover water block for nVidia reference (NVA-PG600) design GeForce GTX Titan X and GTX 980 Ti series graphics cards. We have tested the cooler on a GTX 980 Ti reference card.
---
| | |
| --- | --- |
| Thu: 08/13/2015 | Topic: Cooling / Heatsinks PermaLink |
"Before we even look at the performance, you have to be amazed at the sheer chameleon-like quality that EK has given the Supremacy EVO. With ten different top options in seven different colors, choice of copper or nickel and tuned inserts and jet plates, the Supremacy EVO is by far the most flexible CPU block we have seen to date."
---
| | |
| --- | --- |
| Thu: 08/13/2015 | Topic: Cooling / Heatsinks PermaLink |
Noctua is one of the most recognisable cooling brands around and for those who don't recognise the name, you will most likely recognise the colours. Noctua are famous for two things, extremely high-quality products and that beige/brown colour scheme; love it or hate it, you can always pick a Noctua out of a crowd.
---
The Nanoxia Deep Silence 6 Rev. B arrived Technic3D. The Silence 6 supports HPTX, E-ATX, XL-ATX, ATX, Mini-ITX and Micro-ATX motherboards and have place for 10x 120mm or 12x 140mm Cooling-Fans. We will check this and many more in the following Review."
---
| | |
| --- | --- |
| Wed: 08/05/2015 | Topic: CPU / Processors PermaLink |
"This week is a very exciting one if you are a PC enthusiast! Skylake is officially here and to start off Intel is launching their enthusiasts parts first which include the Core i7-6700K and the Core i5-6600K. The 6th Generation Skylake processors are the "tock" to Intel's "tick" and "tock" release schedule. A "tock" represents a new architecture and a "tick" represents a process refinement. If you missed it Broadwell was based on the 14nm process, but with Skylake we have a brand new architecture. With Skylake Intel is focusing on bringing better CPU and GPU performance with reduced power consumption. Today we will be taking a look at the flagship Core i7-6700K processor which has a base frequency of 4.0 GHz and boosts up to 4.2 GHz! Let's see what this processor and the Skylake platform is all about!"
---
| | |
| --- | --- |
| Wed: 08/05/2015 | Topic: CPU / Processors PermaLink |
Intel today launched the 6th Generation Intel Core i7-6700K and Core i5-6600K processors along with the Intel Z170 at Gamescom in Germany. Intel released these two new 14nm 'Skylake' unlocked K-Sku processors at Gamescom to show that Intel remains dedicated to PC gaming. Intel believes that this is the ideal gaming platform, offering the best all-around gaming experience. The ideal desktop gaming platform right now, according to Intel, would be a 6th Gen Core processor with a Z170 based board and an Intel 750 Series NVMe SSD to top it off. Many of the Intel Z170 boards will feature SuperSpeed+ USB 3.1, Thunderbolt 3.0 and DDR4 memory and up to three M.2 PCIe SSD slots, so you are talking about the most feature rich mainstream PC platform to ever be released. Read on to see how the Intel Core i7-6700K processor performs!
---
| | |
| --- | --- |
| Wed: 08/05/2015 | Topic: Cooling / Heatsinks PermaLink |
"As far as performance was concerned, the Kraken x41 is able to handle a 4770K and keep it within reasonable temperatures with the single included fan, which I have to mention is much quieter than the previous revisions."
---
| | |
| --- | --- |
| Wed: 08/05/2015 | Topic: CPU / Processors PermaLink |
Today is a big day for Intel with the launch of its newest desktop platform, Z170 and a new CPU, the "Skylake" Core i7-6700K. Here's our full take!"
---
| | |
| --- | --- |
| Wed: 08/05/2015 | Topic: Cooling / Heatsinks PermaLink |
Cooler Master held a Press briefing at their European HQ in Eindhoven. In part they wanted to show off their new building but mainly they wanted to talk some more about their 'Master' concept.
---
| | |
| --- | --- |
| Wed: 08/05/2015 | Topic: Cooling / Heatsinks PermaLink |
"If you are in the market for a top of the line cooler, you will need to consider AIO or All In One Coolers. Basically the middle ground between the mystery of watercooling and the predictable land of air cooling limitations. Unless you have a large chassis and can cope with a be quiet! Dark Rock Pro 3 or the superb Noctua NH-D15 then you are going to be need to compromise in some way. Either in the way of overheating or increasing the decibels by pushing more air though the case."
---
| | |
| --- | --- |
| Wed: 08/05/2015 | Topic: Cooling / Heatsinks PermaLink |
It's been a while since we had hands on an EK Water Blocks Kit and with the new generation SkyLake processors right around the corner now is a good time to get back to the basics of Triple Radiator Water Cooling. An AIO (All In One) pre built kit is a pretty good solution but we've found that they are practically impossible to upgrade and few AIO cooling solutions offer triple radiators. EK Water Blocks offers a couple of different kits with everything you need to set up your own Water Cooling Loop and their gear is standard DIY water cooling equipment. That means with the EKWB L360 you can pick up standard water cooling equipment and add-on or swap components to further customize your Loop either for improved looks or better performance.
---
| | |
| --- | --- |
| Wed: 08/05/2015 | Topic: CPU / Processors PermaLink |
"Rated at 4.0 GHz right out of the box with a 4.2GHz Turbo Boost clock speed, the Core i7 6700K is quick to start with. Enhancing that number is fairly easy and pays performance dividends if you choose to do so. I was able to get a stable 4.76GHz out of this processor without any real fuss. Overclocking the 6700K is easier now when you have the full bclock range to play with rather than being tied to specific gear ratios, like we have been in the past. My final overclock of 4.76GHz was run using the same overclocking principles that I have used for the last few years, but found that having the full spectrum back offers up some interesting possibilities, much like we had in the past."
---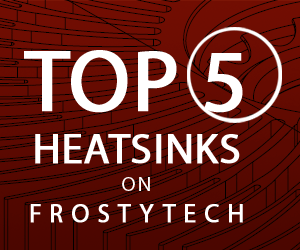 The GAMING M7 is, unsurprisingly, a motherboard for gamers. Even so, it performs more than lip-service to the idea of overclocking by adding more robust power circuitry and cooling to the basic design. It's not quite as kitted out with heatspeaders and PCB shrouds as its bigger brother, but comparisons to the GAMING M5 certainly throw it into start relief thanks to some cool aesthetics and nifty automated overclocking tools. So, whilst you don't see water cooling ports or 'PCB armour', you probably won't feel hard done by if stretching the legs of your CPU is in your future.
---
| | |
| --- | --- |
| Wed: 08/05/2015 | Topic: CPU / Processors PermaLink |
The 6th generation of Intel's Core architecture, codenamed 'Skylake', is the latest in a line of CPUs which began with the Nehalem microarchitecture in 2008. Since then Intel followed a 'tick-tock' development strategy - alternating larger architectural revisions and smaller fabrication process nodes in each new release – which has been hugely successful in keeping them ahead of the game and the competition.
---