| | |
| --- | --- |
| Mon: 03/06/2017 | Topic: Cooling / Heatsinks PermaLink |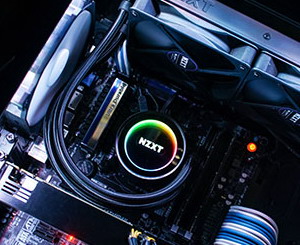 "In case you missed it, we recently checked out and reviewed the Kraken X52 AiO water cooling system. Not only does it have a super unique pump casing which features a sweet RGB LED infinity mirror on the top, but the performance was top level as well. As with most companies, NZXT of course offers the same cooler in several different sizes. In the lab today we've got the top dog on the block, the X62. The X62 features the same awesome pump and boosts performance up a notch by adding a larger 280mm radiator. Follow along as we find out if this next step is worth the upgrade and worth your extra cash."
---
| | |
| --- | --- |
| Mon: 03/06/2017 | Topic: Cooling / Heatsinks PermaLink |
In this review I'll be looking at the new iCX Technology from EVGA. iCX Technology is more than just a cooler and can be applied to any EVGA video card like the GTX 1070 SC2 (SuperClocked 2) featured in this review.
---
| | |
| --- | --- |
| Sat: 03/04/2017 | Topic: Cooling / Heatsinks PermaLink |
In this article for Benchmark Reviews, we will test the Reeven Polariz RFC-4 fan controller to see if it provides enough functionality and style to justify the cost and space required in a custom desktop PC build.
---
| | |
| --- | --- |
| Fri: 03/03/2017 | Topic: Cooling / Heatsinks PermaLink |
RGB lighting is the current trend these days, appearing in everything from keyboards and mice to less obvious items like motherboards and mouse pads. While LED-lit fans have been around for years, leave it to Corsair to take it to the next level with their Corsair HD120 RGB fans. You can buy these fans individually, but today Benchmark Reviews is testing the HD120 RGB three-pack of fans with the included fan hub and controller (model CO-9050067-WW).
---
| | |
| --- | --- |
| Fri: 03/03/2017 | Topic: Cooling / Heatsinks PermaLink |
"Panasonic's New "NASBIS" Insulating Sheets stands for
Nano Silica Balloon Insulator Sheet. This new addition to Panasonic's line of Thermal Management solutions is a thin, flexible Nano-Silica heat insulation material composed of silica aerogel and polyester fiber that has high thermal isolative properties. The thermal conductivity of NASBIS is lower than that of air, making it a very attractive material for heat insulation. NASBIS Sheets protect thermally weak products from heat and works to maintain a uniform temperature throughout a device.
When combined in a stack with Panasonic's Pyrolytic Graphite Sheet, or PGS, NASBIS Insulating Sheets enable the control of heat direction. This proprietary composite material provides greater heat insulating performance.
Feaures: Low Thermal Conductivity: 0.014 – 0.02 W/m • K, Thin and Flexible, Thicknesses Range from 100µm to 1,000µm, NASBIS Sheets Are Covered With Polyester (PET) Tape and Offered With Adhesive, NASBIS / PGS Composite Stacks Provide Optimal Thermal Management Solutions"
---
| | |
| --- | --- |
| Fri: 03/03/2017 | Topic: Cooling / Heatsinks PermaLink |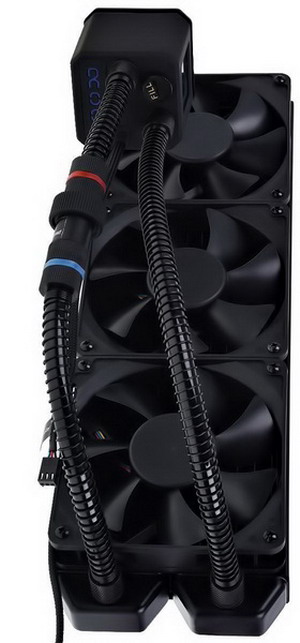 With a triple 120mm radiator, quick-lock mechanism, three "silent" 120mm fans and a high-performance ceramic pump the new Eisbaer 360 AIO Liquid CPU Cooling System by Alphacool should have no problem covering the needs of even the most demanding consumers.
---
| | |
| --- | --- |
| Fri: 03/03/2017 | Topic: CPU / Processors PermaLink |
"When it comes to performance, the R7 1800X, R7 1700X, and R7 1700 all deliver exceptional performance. Not only when you compare against AMD's own FX previous generation CPU's, but against Intel's new Kaby Lake Core i7 7700K and Haswell-E 8C/16T Core i7 5960X. In heavy multi-threaded workloads, the Ryzen processors provide comparable or better performance across the board. In single threaded applications, the boost clock speeds drive performance to comparable levels when the core clock speeds are not too far apart. The Core i7 7700K at 4.9GHz is still going to outperform the R7 1800X at 4GHz single threaded. Where Summit Ridge shines is in that multi-threaded workload environment. Single threaded performance is not bad to say the least, especially when you compare to the FX line up. It's safe to say AMD hit its performance targets."
---
| | |
| --- | --- |
| Fri: 03/03/2017 | Topic: CPU / Processors PermaLink |
It's finally here and its finally time to talk about. The AMD Ryzen processor is being released onto the world and based on the buildup of excitement over the last week or so since pre-orders began, details on just how Ryzen performs relative to Intel's mainstream and enthusiast processors are a hot commodity. While leaks have been surfacing for months and details seem to be streaming out from those not bound to the same restrictions we have been, I think you are going to find our analysis of the Ryzen 7 1800X processor to be quite interesting and maybe a little different as well.
---
| | |
| --- | --- |
| Fri: 03/03/2017 | Topic: CPU / Processors PermaLink |
In this review we take a look at a new Ryzen series processor from AMD. We peek at the Ryzen 7 1800X, a 499 USD processor that has eight cores and 16 threads (SMT). The 8-core processor will be tested on an X370 motherboard from ASUS.
---
| | |
| --- | --- |
| Thu: 03/02/2017 | Topic: Cooling / Heatsinks PermaLink |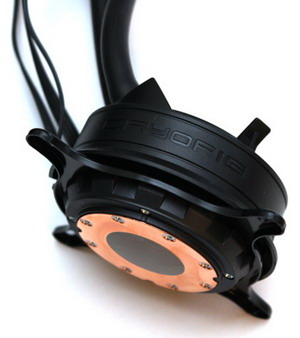 The A-series lineup from CRYORIG may look different, but its great cooling performance makes it fit in with the rest.
---
| | |
| --- | --- |
| Thu: 03/02/2017 | Topic: Cooling / Heatsinks PermaLink |
"Cooler Master have ensured the installation process is a breeze even if you're a newbie to liquid cooling. At its present price tag of US$95 there's honestly not much to think about. If you're looking for a cooler with the right balance of performance and low noise, you simply can't go wrong with the MasterLiquid Pro 240."
---
| | |
| --- | --- |
| Thu: 03/02/2017 | Topic: Cooling / Heatsinks PermaLink |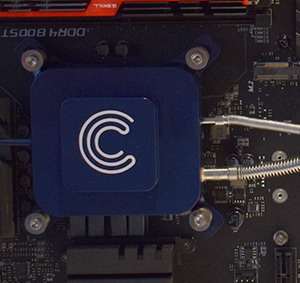 By now you have probably seen some of the coverage from our visit to Calyos HQ in Brussels, Belgium.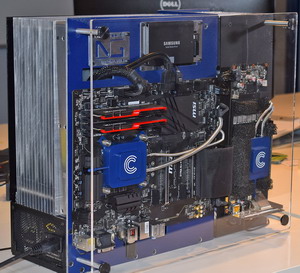 What we want to focus on today, though, is the NSG-S0 – a chassis with integrated cooling for your CPU and graphics card. What makes the NSG-S0 special is the fact that it is completely fanless, and thus completely silent.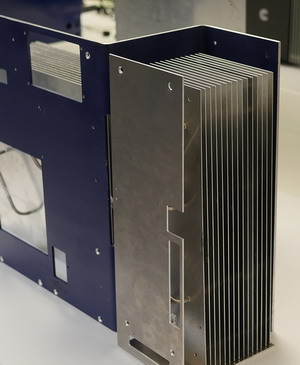 ---
| | |
| --- | --- |
| Thu: 03/02/2017 | Topic: Cooling / Heatsinks PermaLink |
The setup of the Aeotec DSB45 was extremely easy, and within just minutes I was able to use the Wink app to confirm just how fast the sensor would alert me to wet and dry conditions. I have placed the one DSB45 by my water heater and I am already feeling a bit of peace of mind from just the ability to receive alerts about the presence of water. I will soon add a Z-Wave controlled valve to have the water cut off if the DSB45 sensor ever detects water in that area.
---
| | |
| --- | --- |
| Thu: 03/02/2017 | Topic: Cooling / Heatsinks PermaLink |
Is the cooler compatible with AMD Socket AM4? So can you use it with the new AMD Ryzen processor? In the following overview at OCinside.de, you can already check the AMD Socket AM4 compatibility of some companies and see information about requesting the appropriate AM4 upgrade kits for an successful upgrade to the latest AMD Ryzen PC system.
---
| | |
| --- | --- |
| Thu: 03/02/2017 | Topic: Cooling / Heatsinks PermaLink |
"Japanese cooling expert Scythe confirms compatibility to the new socket AM4 and announces availability of AM4 mounting kits for it's CPU cooler product range. There are more than a handful of CPU cooler models, which are already compatible to the new Ryzen™ CPUs. Other models, such as the Scythe Mugen 5, can be easily upgraded thanks to the new AM4 mounting kit.
Many of the Scythe CPU Coolers are already compatible to the new socket AM4. Scythe confirms the compatibility of those models, that are using the original AMD™ retention module. The following models are ready to be used with Ryzen™ CPU:
Katana 4 (SCKTN-4000)
Katana 3 (SCKTN-3000A)
Kabuto 3 (SCKBT-3000)
Shuriken Rev. B (SCSK-1100)
Tatsumi "A" (SCTTM-1000A)
Byakko (SCBYK-1000)
Iori (SCIOR-1000)
Scythe EU GmbH offers the AM4 upgrade kit firstly for Mugen 5, which is based on the latest HPMS II mounting system. In order to receive one of the free AM4 upgrade kits, users just need to contact the Scythe EU GmbH Support Team and to supply the invoice of the purchased Mugen 5 along with proof of purchase of an AM4 motherboard or the Ryzen™ CPU. The HPMS II AM4 upgrade kits are ready to be shipped starting today to customers from Europe.
In addition to that, the more recent CPU Coolers using the first generation of HPMS mounting system can also be upgraded thanks to a new AM4 mounting kit. The kit is ready to be ordered directly from Scythe EU GmbH Support Team for 3,99€ including shipping cost. Shipment of these kits is expected to role out in March or April 2017. The following list shows CPU coolers with first generation HPMS mounting system that can be upgraded to socket AM4 using the new kits:
Mugen 4 (SCMG-4000) / Mugen 4 PCGH (SCMG-4PCGH)
Kotetsu (SCKTT-1000)
Ninja 4 (SCNJ-4000)
Grand Kama Cross 3 (SCGKC-3000)
Fuma: (SCFM-1000)
Mugen Max (SCMGD-1000)
Ashura (SCASR-1000)
Scythe EU GmbH is offering the AM4 mounting kits under the aforementioned conditions only to customers from Europe. Customers from other regions are kindly asked to contact the corresponding Scythe branch directly, to find out the applying procedures."
---
| | |
| --- | --- |
| Thu: 03/02/2017 | Topic: Cooling / Heatsinks PermaLink |
"Coinciding with the new AMD Zen-based Ryzen CPUs, and the new AM4 socket, NZXT will be providing a free retention bracket for all current Kraken users. NZXT believes in providing high-quality components to our customers, in addition to exceptional customer service no matter where they reside and we will continue that support alongside the launch of Ryzen.
All current Kraken users can request the free AM4 Kit using the following link today: https://www.nzxt.com/am4-bracket
The AM4 Kit will allow current NZXT Kraken users to upgrade their coolers to support AMD's newest released AM4 Socket (Ryzen) Motherboards.
Qualified Kraken products for this upgrade are:
Kraken X62
Kraken X52
Kraken X42
Kraken X61
Kraken X41
Kraken X31
The retention bracket will begin shipping March 15, 2017, to our customers worldwide (local dates may vary). Additionally, upcoming shipments of the all new Kraken series will include AM4 support packed in."
---
| | |
| --- | --- |
| Thu: 03/02/2017 | Topic: Cooling / Heatsinks PermaLink |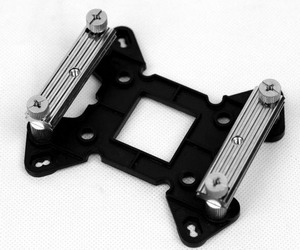 "In early 2017, what excites gamers is AMD brings innovation and competition back to the gaming world with the Ryzen 7. Along with this exciting news, end users are concerned about the cooler compatibility issue with the new AM4 socket.

Deepcool, being a market-oriented professional thermal solution provider, is proud to show you a current list of AM4 compatible CPU coolers, including Gammaxx Series, ICE BLADE 200M, ICE BLADE 100, ICE EDGE MIDI FS V2.0, GAMMA ARCHER and etc.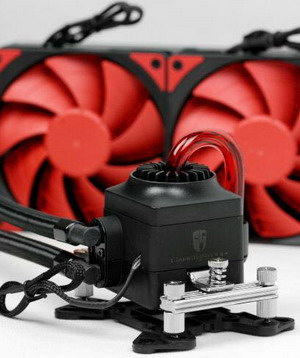 Based on AM4 compatible solution, liquid cooling chassis like Genome II, Genome ROG Certified Edition, as well as high-end Aio liquid cooler Captain EX Series will be launched after the end of March, closely followed by many other featured coolers.
Another great news is the specifically designed AM4 mounting kit for Captain EX series will be firstly available at Amazon US around Mid-March. For other countries and regions, upgraded kits will be arriving after the end of March."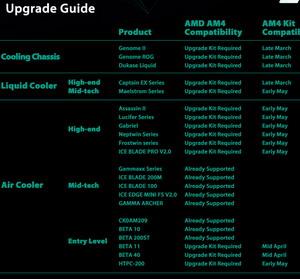 ---
| | |
| --- | --- |
| Thu: 03/02/2017 | Topic: CPU / Processors PermaLink |
After more than a decade of playing underdog and years of hyping its latest undertaking, we've reached the moment of truth: AMD Ryzen processors are on our testbed and we can finally discuss our findings.
---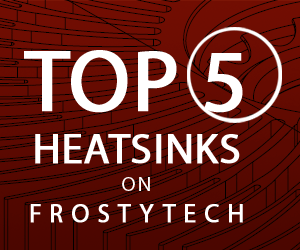 | | |
| --- | --- |
| Thu: 03/02/2017 | Topic: Cooling / Heatsinks PermaLink |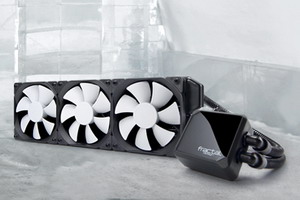 "Fractal Design has announced the immediate availability of free AM4 upgrade kits to Kelvin series customers ensuring that owners wanting to upgrade to the latest AMD line of processors will be able to continue to use their multi award-winning All in One Water Cooling unit.
Owners of the Kelvin T12, S24 and S36 choosing to update to the new AM4 socket processor from AMD will be able to apply online via our Support Ticket System. Kelvin users requesting an upgrade kit will be required to upload a copy of their AMD Ryzen CPU or AM4 supported motherboard receipt via "attach a file".
---
| | |
| --- | --- |
| Thu: 03/02/2017 | Topic: Cooling / Heatsinks PermaLink |
The AMD Ryzen 7 processors still use the same AM4 socket, but the mount holes are placed further out. This may mean your existing AM4 cooler may not mount properly on the new Ryzen 7 motherboards. So let's check out what AMD's CPU cooler partners have in store to pair with the AMD Ryzen 7 processors.
---