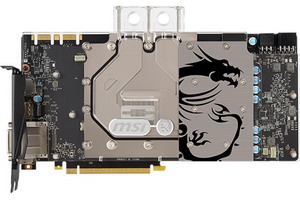 Based on the new NVIDIA GeForce GTX 10 series, the MSI GeForce GTX 1080 SEA HAWK EK X and 1070 SEA HAWK EK X graphic cards are equipped with an EK high performance full cover water block to fulfill the demands of extreme performance.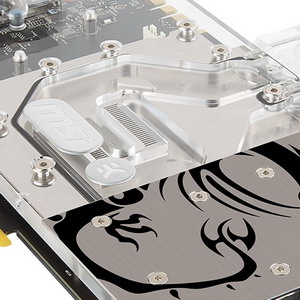 These graphics cards combine MSI's top-notch graphics card engineering with the dominant water cooling expertise by EK. The supreme liquid cooling performance guarantees a stable, silent GAMING experience.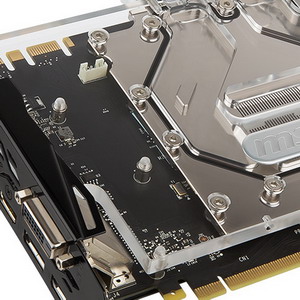 ---
| | |
| --- | --- |
| Fri: 08/26/2016 | Topic: Cooling / Heatsinks PermaLink |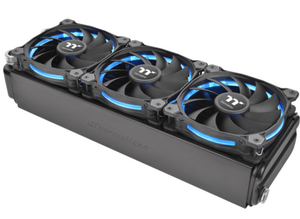 "To fulfill the most demanding users, Thermaltake introduces its first digital radiator fan series – Thermaltake Riing LED RGB Radiator Fan TT Premium Edition, a patented LED circular 256 multicolored 120mm radiator fan with Riing RGB Software. Through the software, users can easily adjust fan speed as well as fan colors for up to 48 Riing RGB fans. Especially, users can switch between "Performance" mode and "Silent" mode by simply dragging the "FAN MODE" bar. In addition, the "Color Palette" enables users to set the fan color to whatever they want.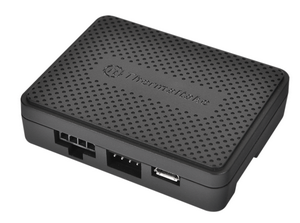 Users can also use "RGB Cycle" to switch to a 256 multicolored mode. The lighting effect of the patented LED ring is visible from all direction. Regard the fan design, the blades are optimized to generate large air volume and achieve the best cooling performance. Moreover, the fan features hydraulic bearing that promises ultra-low noise. To strengthen the stability during operation, the four corners of the RGB fan are special designed with anti-vibration pads. Light up your game world with Thermaltake Riing 12 LED RGB Radiator Fan TT Premium!"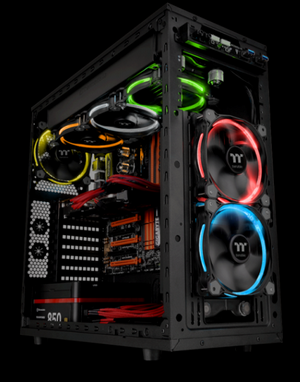 ---
| | |
| --- | --- |
| Wed: 08/24/2016 | Topic: Cooling / Heatsinks PermaLink |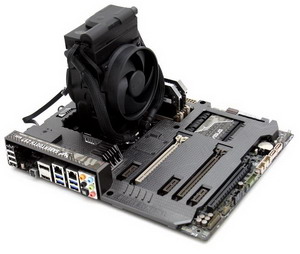 In this article we review that wicked looking Cooler Master MasterLiquid Maker 92 CPU cooler, the new compact and flexible AIO liquid cooler will be available soon in a rotating model with looks like you have never seen before. The Cooler Master MasterLiquid Maker 92 CPU cooler is intriguing to look at.
---
| | |
| --- | --- |
| Tue: 08/23/2016 | Topic: Cooling / Heatsinks PermaLink |
Cooler Master is a brand reinvented. For a long time they were one of the top dogs with some of the most popular cases and CPU coolers on the market but at some point sort of lost that luxurious position. Their reimagining focused mostly around being a company for the "Makers" AKA modders and builders. Featuring a whole new level of expandability and customization among their product offerings, CM aims to be the brand of modders. As well as changing their image, CM is now moving past a difficult time in their AiO history and today we'll be taking a look at their newest offering in that category; the MasterLiquid Pro 240.
This cooler is one of four in the family and is a clear bid to place CM back at the top of the very competitive all in one liquid cooling segment. Follow along as we find out if this 240mm cooler has what it takes to compete with the best."
---
| | |
| --- | --- |
| Tue: 08/23/2016 | Topic: Cooling / Heatsinks PermaLink |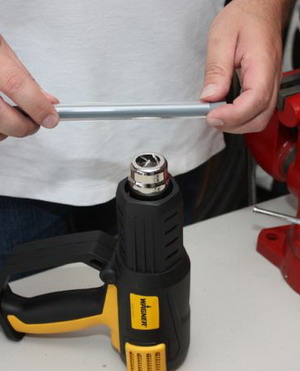 One of the pinnacles of enthusiast cooling performance is the DIY watercooling loop.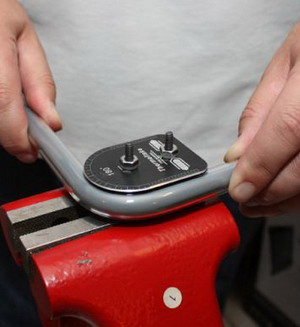 Not only can it offer the best ambient level cooling performance but when done correctly looks amazing. For this build we will be using TT Premium Cooling gear and a custom painted Core V51.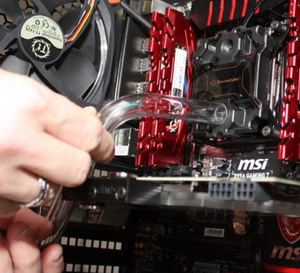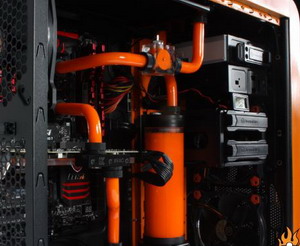 ---
| | |
| --- | --- |
| Tue: 08/23/2016 | Topic: Cooling / Heatsinks PermaLink |
This liquid-cooling package boasts high static pressure 120mm fan operation to provide smooth air flow across a large surface radiator and comes with a highly reliable pump using sleeved tubing for coolant movement, allowing it to meet many users' needs and expectations."
---
| | |
| --- | --- |
| Mon: 08/22/2016 | Topic: Cooling / Heatsinks PermaLink |
Scythe, most people will know them. In case you don't, Scythe have been around for years and they have a notable reputation in cooling, that means sites like Hardwareslave, will always take note of their products. We have a couple of coolers coming in the next couple of weeks and we start with the Scythe Ninja 4. We recently reviewed the Scythe Grand Kama Cross 3 and last year we tested the Scythe Mugen MAX. Both scored well and we were happy to see Scythe still around after all these years.
---
This time on OCinside.de we have a review of the Arctic Accelero Hybrid III-140, an alternate GPU cooler. The Accelero series has tradition among Arctics product. Arctic released their first GPU cooler under this name in 2006. The Hybrid-III, as the name suggests, is a hybrid cooling solution, meaning it got elements from both conventional air- as also water-cooling. All-in-one cooling solutions for CPUs already got a fair amount of market share, so why not transition it to GPUs?! We will find out if it is that easy in our Arctic Accelero Hybrid III-140 video card cooler test.
---
| | |
| --- | --- |
| Fri: 08/19/2016 | Topic: Cooling / Heatsinks PermaLink |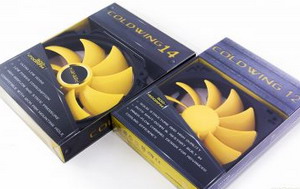 Reeven is fresh in the scene, most notable for their CPU coolers so far but quickly expanding their product line. Two recent additions to their product lineup are the new Coldwing fan series, designed for mainstream use and with affordability in mind. Clad in standard Reeven yellow, the Coldwing fan series comes in both 120mm and 140mm fan models as …
---
| | |
| --- | --- |
| Fri: 08/19/2016 | Topic: Cooling / Heatsinks PermaLink |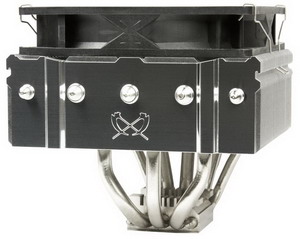 Japanese cooling expert Scythe announces today the third version of the famous TOP-Flow-CPU-Cooler Scythe Kabuto. Scythe engineers have revamped the heatsink design as well as the heatsink structure of the Kabuto 3 and incorporated a hybrid heatpipe system. This hybrid system consists of two 6 mm and three 8 mm high-quality copper heatpipes. Compatibility to high-end memory modules has been an important aspect when designing the Kabuto 3, which is a big advantage compared to the predecessor.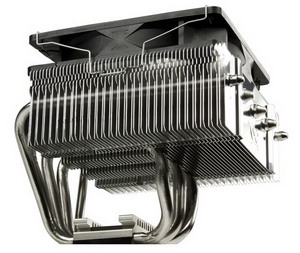 Scythe Kabuto 3 CPU Cooler has been fitted with a matching Scythe Glide Stream 120 Millimeter fan with the model number SY1225HB12M-CIP. The Glide Stream fan series is equipped with a redesigned small center hub as well as fan blades. Hence allows the reduction of air resistance and therefore lower operating noise. The PWM-enabled 120 mm fan operates in the fan speed range from 300 to 1.400 rpm, offering sufficient airflow from 21,96 to 113,34 m³/h (12,93 ~ 79,0 CFM) at noise levels from 4 to maximum 28,0 dB(A).

Kabuto 3 offers additional airflow to cool the surrounding components such as Chipset, memory, VRMs and other components located around the CPU Socket. Outstanding performance is assured thanks to the hybrid system: Kabuto 3 features three 8-mm high-quality copper heatpipes on the center and two additional with 6-mm diameter on the outside. All five heatpipes are connected with the carefully manufactured copper baseplate to exactly fit the heatpipes, which results in improved heat transfer and an overall better performance. The copper heatpipes and the copper baseplate are nickel-plated in order to avoid corrosion.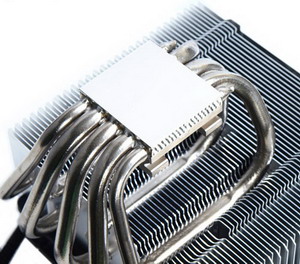 Kabuto 3 can be mounted even in compact PC cases thanks to the revamped design, the improved arrangement and shape of the heatpipes. The space between motherboard and heatsink avoids interference and provides excellent compatibility to large memory modules or VRM coolers. Scythe equipped the Kabuto 3 with a mounting system, which allows quick, easy and secure mounting procedure on various sockets. The list of compatible CPU Sockets features the Intel® Sockets LGA775, LGA1150, LGA1151, LGA1155, LGA1156, LGA1366 as well as the AMD® Sockets AM2, AM2+, AM3, AM3+, FM1, FM2 and FM2+.

The new Scythe Kabuto 3 with the Model-No. SCKBT- 3000 is available as of today on the European market with the MSRP of 38,00 € (VAT/Taxes not included).
---
| | |
| --- | --- |
| Fri: 08/19/2016 | Topic: Cooling / Heatsinks PermaLink |
HardwareOverclock.com has just posted another review. Last week we have taken a look at the Enermax ETS-T50 AXE CPU cooler. The new cooler from Enermax is a high-performance CPU cooler that, thanks to several innovative technologies, grants a cooling capacity up to 250W TDP.
---
| | |
| --- | --- |
| Fri: 08/19/2016 | Topic: Cooling / Heatsinks PermaLink |
Top-flow cooler designs tend to come across as a little stale these days, but be quiet! must have missed the memo with the Dark Rock TF. Rather than boring and bland, this new sleek, dark nickel-plated offering also looks aggressive. Offering ultra-low noise levels and a surprising level of performance, it might just be what you are looking for.
---
| | |
| --- | --- |
| Wed: 08/17/2016 | Topic: Cooling / Heatsinks PermaLink |
Everyone and their mom has at least one all in one water cooling kit in their product lineup these days. But Cooler Master was in it long before that. They have been selling AIO kits from nearly the beginning and while everyone basically repackages the same kits, Cooler Master has sold a wide variety of kits. This also ended up having the somewhat famously battling in court with one of the AIO OEMs due to a few patients. Well, that hasn't stopped them at all. So recently they sent the MasterLiquid 240 over for me to check out. On top of being yet another product in their lineup with the Master branding, the AIO kit looks to be a little unique from everything else on the market, so today I'm going to check it out and find out how well it performs while we are at it. Enjoy.
---
| | |
| --- | --- |
| Mon: 08/15/2016 | Topic: Cooling / Heatsinks PermaLink |
Thermalright's Le Grand Macho RT is simply the most impressively powerful (and nearly the quietest) cooler I've tested. At the lowest fan speeds it's almost silent, and it has the capability of besting a powerful liquid cooler at the highest fan speeds - which are still ultra-quiet!"
---
| | |
| --- | --- |
| Mon: 08/15/2016 | Topic: Cooling / Heatsinks PermaLink |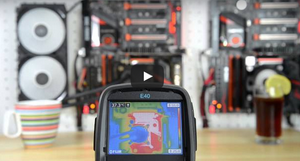 Cryorig has won many awards for their high-end air cooling products, pushing the limits of what is possible for air cooling and delivering some of the best aesthetics the market has ever seen. Now they're turning their cooling abilities to the world of AIO water coolers, and today we have their top model, the A80 Ultimate, a 280mm hybrid AIO that is sure to help you take command of your CPU, even when pushing high-end overclocks.
---
| | |
| --- | --- |
| Mon: 08/15/2016 | Topic: Cooling / Heatsinks PermaLink |
"The Thermalright Macho Direct Cooler arrived Technic3D. See you in the following Review the new Macho with one 140mm PWM-Fan and five 6mm Heatpipes (Direct-Touch) compared with many other Cooler on a Intel Core i5 4670K CPU."
---
| | |
| --- | --- |
| Mon: 08/15/2016 | Topic: Cooling / Heatsinks PermaLink |
Prebuilt AIO or a potentially complicated custom loop? Alphacool believes we shouldn't have to choose and their Eisbaer 240 combines both under one roof and could blaze a new trail.
---
| | |
| --- | --- |
| Mon: 08/15/2016 | Topic: Cooling / Heatsinks PermaLink |
Like a patient's lineup at therapist's office the main principle behind Cooler Master's latest MasterLiquid dual-chamber pump block design works by having effective partitioning of treated subjects and keeping the flow going rather than having everyone mired in the same waiting room. Hour-long therapy sessions are actually only 45 to 50 minutes so there is enough time allowance for the …
---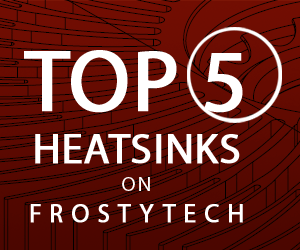 | | |
| --- | --- |
| Mon: 08/15/2016 | Topic: Cooling / Heatsinks PermaLink |
In this review I'll be looking at the MasterLiquid Pro 240 from Cooler Master. This is a dual 120mm AIO watercooling unit that was designed to help re-launch Cooler Master as a leader in the cooling space and redefine some of the common design ideas with AIO watercooling.
---
| | |
| --- | --- |
| Tue: 08/09/2016 | Topic: Cooling / Heatsinks PermaLink |
We tested the Wraith, the new cooler that comes with some AMD processors. Let's check how it performs and if is it really quiet.
---