| | |
| --- | --- |
| Fri: 01/13/2017 | Topic: Cooling / Heatsinks PermaLink |

Thermaltake, a leading brand in PC cooling solutions, today introduced Thermaltake C1000 Opaque Coolant Black, the latest in a series of C1000 non-transparent coolants that Thermaltake has launched since 2016. Highlight features on the new coolant are same as the other members in the C1000 Opaque coolant family (red/green/blue/orange/yellow/white/purple), such as made in Germany, virtually odorless, non-flammable, fully biodegradable, excellent cooling performance and easy bottle filler design, but it's the first pure black coolant on the market. Users can also choose Pacific radiator series, Pacific reservoir & pump series, Pacific W4 RGB CPU water block, Pacific 16mm OD and 12mm OD fittings and PETG tubes to customize their liquid cooling system!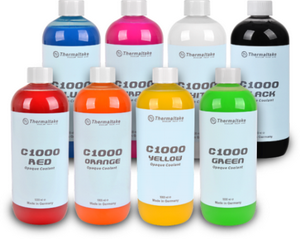 The new Thermaltake C1000 Opaque Coolant Black is celebrating its launch at Thermaltake CES 2017 held at the Venetian Hotel Titian 2303 Suite from January 5th (Thu) to 8th (Sun). The C1000 Opaque Coolant Black is now available to order at TT Premium (http://ttpremium.com/) and select resellers.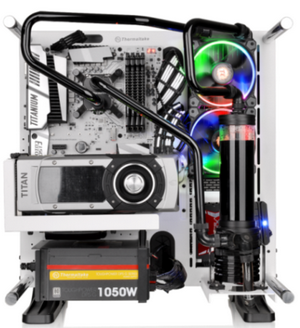 ---
| | |
| --- | --- |
| Fri: 01/13/2017 | Topic: Cooling / Heatsinks PermaLink |
Many graphics card manufacturers now sell 'hybrid' cards – cards which make use of a closed loop cooler as well as a traditional blower-style fan. Rather than shelling out the extra cash for one of those cards, however, Arctic think you should buy their Accelero Hybrid III-140 kit. It is designed to offer the same hybrid experience, but can cater to a much wider array of graphics cards.
---
| | |
| --- | --- |
| Wed: 01/11/2017 | Topic: Cooling / Heatsinks PermaLink |
"EK Water Blocks confirms that all of its current CPU water blocks will fully support the latest AMD Socket AM4 series processors (Ryzen CPUs and A-series APU codename Bristol Ridge) as the additional free upgrade. The mounting hole pattern of Socket AM4 is a little bit different from the old AMD Sockets (754, 939, 940, AM2(+), AM3(+),FM2(+)), meaning the old mounting plate is not compatible with Socket AM4.
---
| | |
| --- | --- |
| Wed: 01/11/2017 | Topic: Cooling / Heatsinks PermaLink |
"AMD's AM4 socket will indeed be using a new mounting solution, with the new socket using a 90mm x 54mm mounting solution instead of AMD's traditional AM3+/AM3/AM2/FM2/FM2+ 96mm x 48mm mounting solution."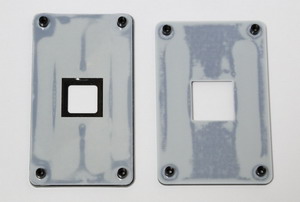 ---
| | |
| --- | --- |
| Wed: 01/11/2017 | Topic: Cooling / Heatsinks PermaLink |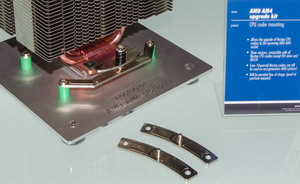 "AMD sockets AM4 is a Pin Grid Array socket with zero insertion force. It maintains the same locking mechanism as the previous generation and takes up exactly the same area as AM3+, measuring in at 40x40mm. One of the most significant changes however is the number of pins. AM4 supports 1331 pins which is a very significant increase over the 942 of AM3+ and quite a bit more than Intel's LGA1151. All AM4 APUs & CPUs featured integrated southbridges and natively support significantly more PCIe lanes & USB devices than before.That in addition to AM4's cross-compatibility feature have been the primary drivers of the hefty 40%+ growth in pin contacts from AM3+ to AM4. To accommodate this the number of traces going in and out of the socket has also increased dramatically. This has unfortunately necessitated and adjustment of the socket's cooler/heatsink mounting holes. Effectively breaking compatibility with all previous generation coolers for AM2, AM2+, AM3 & AM3+."
---
| | |
| --- | --- |
| Wed: 01/11/2017 | Topic: Cooling / Heatsinks PermaLink |
Looking to cool your Intel or AMD CPU inside the confined space of a SFF chassis? REEVEN's BRONTES CPU cooler might well be for you."
---
| | |
| --- | --- |
| Wed: 01/11/2017 | Topic: Cooling / Heatsinks PermaLink |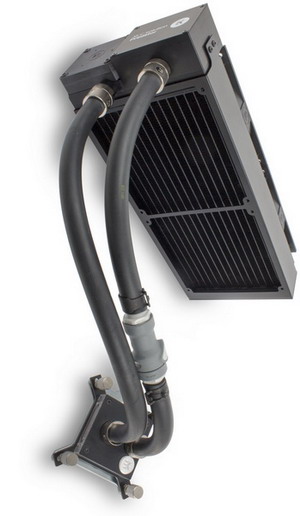 Our friends from EK Water Blocks are back with what is clearly one of the best AIO liquid cooling systems money can buy today the EK-XL Predator 280.
---
| | |
| --- | --- |
| Wed: 01/11/2017 | Topic: Cooling / Heatsinks PermaLink |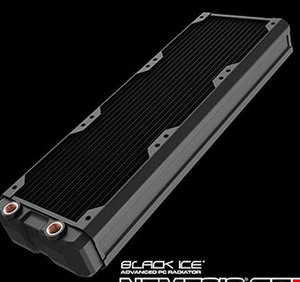 Hardware Labs has been a mainstay in the PC DIY watercooling industry for over 15 years now, with an emphasis on radiators for different needs. Today, we take a look at the new Nemesis GTR 360 for those who want the best possible thermal dissipation performance from their radiators.
---
| | |
| --- | --- |
| Wed: 01/11/2017 | Topic: Cooling / Heatsinks PermaLink |
Cooler Master's MasterLiquid Maker 92 is a unique liquid CPU cooler that fits all of its parts into one cluster atop the processor, and does it with a clever, hinged construction that allows it to be switched from an upright to a horizontal position at will. While the Maker 92 only occupies about as much space as a large tower air cooler in its upright position, the ability to fold it down provides both enhanced clearance and the option of directing airflow down to help cool motherboard components. But the big question for this cooler is just how effective can a closed-loop system be when it's this compact? We're about to find out!
---
| | |
| --- | --- |
| Tue: 01/10/2017 | Topic: CPU / Processors PermaLink |
"AMD today announced 16 cutting-edge high-performance AM4 motherboards from five manufacturers. In addition, AMD exhibited Ryzen processor-based "extreme performance" PC designs from 17 top system integrators across the globe as well as innovative third-party CPU cooler designs, demonstrating a ready and robust ecosystem for Ryzen CPUs. AMD also expects Ryzen-based designs from all top global PC OEMs, with more information on systems to be revealed at launch.
AMD and its motherboard partners today debuted a wide array of new motherboards from ASRock, Asus, Biostar, Gigabyte, and MSI, all built upon two upcoming desktop chipsets for AMD Ryzen processors: the X370 and X300. X370 chipset-based motherboards are designed for those who need the most performance, cutting-edge features, and superior I/O connectivity from their PCs including support for overclocking1, and dual graphics. For users looking for performance in a more compact size, the X300 chipset also features an AMD Ryzen-ready AM4 socket while utilizing the mini-ITX size ideal for small form factor PCs.
For enthusiasts and PC builders focused on a premium, quiet, and effective cooling solution or wishing to overclock, AMD is working with 15 top cooler manufacturers and vendors to create an array of aftermarket CPU coolers for AM4 processors. For ultra-quiet air cooling, Noctua will offer both its NH-D15 and its slimmer counterpart the NH-U12S. In, addition, EKWB will offer AM4 support for its custom water cooling solutions.
AMD Ryzen processor-based PCs, AM4 motherboards, and compatible cooling solutions are expected to be available in Q1 2017.
---
| | |
| --- | --- |
| Tue: 01/10/2017 | Topic: Cooling / Heatsinks PermaLink |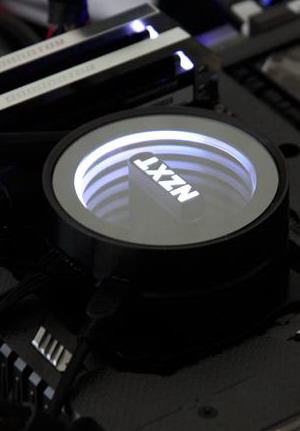 We review the very impressive NZXT Kraken 62 Series Liquid cooler. An all-in-one liquid CPU cooler for cases with 280 mm radiator mounts. This updated revision CPU cooler is compatible with NZXT CAM software. This allows you to program, customize and monitor this all-in-one liquid cooling solution for your processor.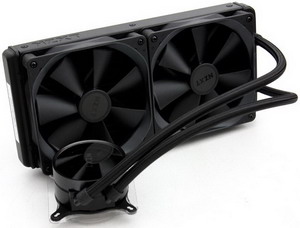 ---
| | |
| --- | --- |
| Sat: 01/07/2017 | Topic: Cooling / Heatsinks PermaLink |
We are often told by online pundits that you have to use a static pressure fan for your heatsink or radiator, and that you have to use an airflow fan to intake or exhaust air from your chassis. In another fact-finding mission, I want to find out if the first claim is true – does it really matter if you want to put an airflow fan on your heatsink, not a static pressure model?
---
| | |
| --- | --- |
| Sat: 01/07/2017 | Topic: Cooling / Heatsinks PermaLink |
When I built my first PC a few years back, I used the excellent Cooler Master Hyper 212 EVO to cool the processor. However, I remember feeling very confused about how I should mount the fan to the heatsink – some people said 'just stick it on any way', while some online pundits were certain that I HAD to use two fans in a push/pull configuration or else my PC would burst into flames at any moment.
---
| | |
| --- | --- |
| Fri: 01/06/2017 | Topic: Cooling / Heatsinks PermaLink |
Here at KitGuru we get through a lot of CPU cooler reviews. Accordingly, I have tested my fair share of top-end liquid coolers - such as the £195 EKWB Predator 280 (HERE) - as well as budget-oriented air coolers costing less than £20. With that being said, picking the right cooler for your needs can be a complicated process. In this article, I explain how to make the decision depending on a few specific factors.
---
| | |
| --- | --- |
| Thu: 01/05/2017 | Topic: Cooling / Heatsinks PermaLink |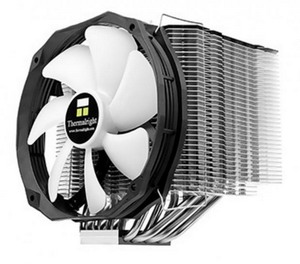 Thermalright's Le Grand Macho is one of the best CPU air coolers we've tested in a long time. You need to take a look at this one."
---
| | |
| --- | --- |
| Thu: 01/05/2017 | Topic: Cooling / Heatsinks PermaLink |
NZXT has been at the AiO game for about as long as anyone else. Over the years they have released many coolers of varying degrees of efficiency, but always using Asetek hardware, and always with a little twist to add that special NZXT flavor to the mix. Always the trendsetter rather than follower, year in and out we are treated to unique, well informed parts from the Los Angeles based company. Today's product is no exception. Taking color and lighting to the next level, the Kraken X52 is one 240mm AiO that at the very least is going to turn heads. Follow along as we dig in and find out if the performance matches the aesthetics."
---
| | |
| --- | --- |
| Thu: 01/05/2017 | Topic: Cooling / Heatsinks PermaLink |
The Scythe Mugen 5 is the latest iteration of Scythe's flagship CPU cooler. Through the years, the Mugen series has had many refinements to the original which came out a decade ago; even more than the "5" implied in the name as there have been several revisions and alternate edition Mugen coolers along the way. The latest Scythe Mugen cooler …
---
The Raijintek Styx is a larger variant of the Metis. It offers the ability to hold an mATX board and comes with 240 mm radiator support. Thanks to the slightly larger size, you may also go for bigger components, like GPUs and air coolers, and up to five hard-drive bays and a slimline ODD bay. Just like the Metis, the Styx is available in a large number of colors - so take your pick!
---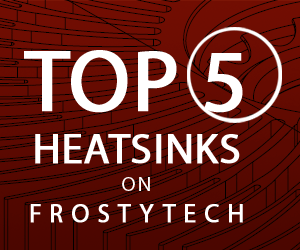 | | |
| --- | --- |
| Wed: 01/04/2017 | Topic: Cooling / Heatsinks PermaLink |
Very rarely in the world of PC tech does a product come along and win universal acclaim. The original Cooler Master Hyper 212 EVO is one such product, having built up a legendary status over the past few years. It has won our KitGuru Reader Award for best CPU air cooler for the last two years running, and is generally considered the 'go-to' product for an air cooler on a budget. Now Cooler Master have tried to improve perfection with the new Hyper 212 LED.
---
| | |
| --- | --- |
| Wed: 01/04/2017 | Topic: Cooling / Heatsinks PermaLink |
NZXT Kraken X52 Closed Loop Water Cooler Review
---