| | |
| --- | --- |
| Thu: 07/28/2016 | Topic: Cooling / Heatsinks PermaLink |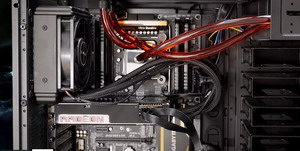 Alphacool, the long-established German liquid cooling company, knows exactly how tough it can be to select the correct components to build a custom loop for a PC. Their answer lies in a selection of 18 different kits in a product line called Cool Answer that offer radiators ranging from 120mm to 480mm in a variety of sizes along with a choice of different pumps.
The specific kit we have on review here is the Alphacool NexXoS Cool Answer 240 DDC XT which employs a 240mm copper radiator that is 45mm thick (that's the XT part of the name) along with a Laing DDC pump (yup, also in the name), a NexXoS XP3 CPU block and a 5.25-inch bay reservoir.
---
| | |
| --- | --- |
| Wed: 07/27/2016 | Topic: Cooling / Heatsinks PermaLink |
XSPC is a well established name in the enthusiast cooling market, offering a wide range of custom cooling components and kits. Their newest CPU waterblock, the Raystorm Pro, offers a new look and optimized design in comparison to their last generation Raystorm CPU waterblock. The block features an all copper design with a dual metal / acrylic hold down plate for illumination around the outside edge of the block. The Raystorm Pro is compatible with all current CPU sockets with the currect mounting kit.
---
| | |
| --- | --- |
| Wed: 07/27/2016 | Topic: Cooling / Heatsinks PermaLink |
In this review I'll be looking at the Reeven Ouranos tower style heatsink. Reeven is a relatively new cooler and PC accessory company with a good variety of products to fit just about every type of system and cooling need.
---
| | |
| --- | --- |
| Wed: 07/27/2016 | Topic: Cooling / Heatsinks PermaLink |
When it comes to computer parts and accessories there are few if any companies that can compete with the breadth of Thermaltake's offerings. Here at ThinkComputers we are very familiar with most all of Tt's products including of course their excellent cooling products. In fact for some time their Water 3.0 Ultimate was the highest performing AIO liquid cooler we ran through our bench. Of course not a company to sit idle at the top, Tt has now broadened their horizons extensively and entered the highly competitive custom water cooling segment. While they offer a very complete product line up that allows the builder to fully customize their cooling setup with individual parts, Tt also offers complete DIY kits to make things a little less complex for the meant more novice watercooler looking to get their feet wet. And that brings us to today's review. After much anticipation we have finally gotten our hands on one of Tt's new custom AIO watercooling kits, the Pacific RL360 D5 RGB! This kit comes specced out with a full complement of standard water cooling gear picked out and packaged into a single simple brown box. Follow along as we find out if this kit is really all you need to be a custom water cooler; as well as just how much performance is packed into that single brown box!"
---
| | |
| --- | --- |
| Tue: 07/26/2016 | Topic: Cooling / Heatsinks PermaLink |
"The new Silent Pro 14 case fans from Gelid did impress us positively because they are able to drive plenty of airflow while staying silent enough. The PWM feature means that it is not mandatory to have them connected to a fan controller in order to regulate the speed, but the fan RPM will be modified continuously based on the load of the system, when plugged in to the motherboard; PWM profiles can be also altered via the system BIOS in order to have a perfect balance between noise and cooling performance."
---
| | |
| --- | --- |
| Mon: 07/25/2016 | Topic: Cooling / Heatsinks PermaLink |
"The Wraith is a significant upgrade over AMD's outgoing thermal solution, offering lower noise and improved thermal performance. It isn't the quietest cooler I've tested, but inside of a case the noise output should be pretty minimal. AMD claims 39 dBA output from the fan, which is about midway between the idle and load numbers from my testing. I could push it to over 44 dBA, but fan speed/noise will depend on the user's motherboard fan profile, too."
---
| | |
| --- | --- |
| Fri: 07/22/2016 | Topic: Cooling / Heatsinks PermaLink |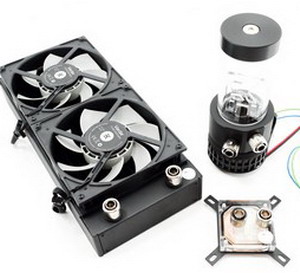 Thanks to the brand new Performance 280 Starter Liquid Cooling Kit by EK Water Blocks we now know that you can still get the performance offered by larger 360mm radiators even if your case only has room for up to 280mm long ones.
---
| | |
| --- | --- |
| Fri: 07/22/2016 | Topic: Cooling / Heatsinks PermaLink |
Air cooling is big business, with the majority of systems running some kind of stock or tower air cooler to get the job done, and this is perfectly fine as air is more than capable of running a systems cooling needs, at least for most people. Up from that, you've got AIO water coolers, offering increased cooling performance that can keep your system running cooler and quieter, as well as giving you headroom to overclock your system. However, today we'll be going to the top level with custom loop water cooling hardware from Raijintek, taking a look at the latest components in their Atlantis series.
---
| | |
| --- | --- |
| Tue: 07/19/2016 | Topic: Cooling / Heatsinks PermaLink |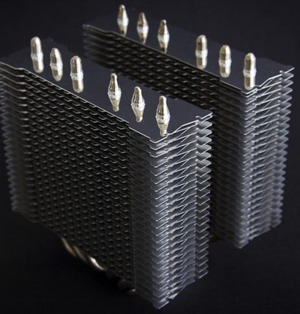 Heatsink designs are driven by the fundamental principle that a larger surface area equates to better heat dissipation than a smaller area. Factoring in componential consent, modern aftermarket CPU tower heatsinks had to get creative to compensate and dial-in the efficiency needed, hence the rise of dual-tower cooler designs. By isolating the two ends of the heatpipe set into two …
---
| | |
| --- | --- |
| Tue: 07/19/2016 | Topic: Cooling / Heatsinks PermaLink |
The Reeven Four Eyes Touch is a stylish fan controller to complement computers sporting an unused 5.25" drive bay, allowing you to choose how hot or cool your build is -- literally
---
| | |
| --- | --- |
| Tue: 07/19/2016 | Topic: Cooling / Heatsinks PermaLink |
"The SilentiumPC Fortis 3 Malik Customs Edition Cooler arrived Technic3D. See you in the following Review the Fortis 3 with one 140mm PWM-Fan and five 6mm Heatpipes compared with many other Cooler on a Intel Core i5 4670K CPU."
---
| | |
| --- | --- |
| Tue: 07/19/2016 | Topic: Cooling / Heatsinks PermaLink |
Reeven is the new kid on the block, and is attempting to break into the CPU cooling market here in North America. Without a doubt that is a tall order considering just how crowded that space is. The Justice however looks to have what it takes to be a great CPU air cooler, but it all about temperatures, noise, and install when it comes to value.
---
| | |
| --- | --- |
| Tue: 07/19/2016 | Topic: Cooling / Heatsinks PermaLink |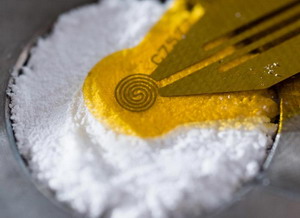 "In a recently published article in the journal Materials Horizons, Baratunde Cola, an associate professor in the Woodruff School of Mechanical Engineering at the Georgia Institute of Technology, highlights the potential of silicon dioxide nanoparticles coated with a high dielectric constant polymer for cooling power-hungry electronic devices. Interestingly it's not the silicon dioxide particles that do the cooling, rather the cooling occurs as the result of a nanoscale electromagnetic effect created on the surface of these 'sand' particles. This base material would typically be an insulator but using its nanopaticles with a high dielectric constant medium like water or ethylene glycol at the surfaces makes it a superb conductor."
---
| | |
| --- | --- |
| Mon: 07/18/2016 | Topic: Cooling / Heatsinks PermaLink |
In this quick test we look at the new ML series fans from Corsair, with the ML short for Magnetic levitation. By assigning these fans an RPM below 1250 they remain silent, yet offer really proper airflow. Join us in a quick look at the fans.
---
In its most basic form, the new Be Quiet! Dark Base 900 is a large well-made enclosure that makes good use of steel, aluminum and glass. However take a closer look and it's without a doubt one of the most flexible and customizable computer cases on the market and possibly the best full-tower of 2016.
---
| | |
| --- | --- |
| Thu: 07/14/2016 | Topic: Cooling / Heatsinks PermaLink |
You'll know Noctua they are a world-renowned cooling company. Everyone will know their normal range of cooling fans too, they have a unique colour scheme you can't forget and cooling performance to match. A little less well-known are the Noctua industrialPPC Fan Series, a product range of fans aimed at the end-user that requires "enhanced cooling performance and advanced ingress protection" for "industrial heavy duty applications".
---
| | |
| --- | --- |
| Wed: 07/13/2016 | Topic: Cooling / Heatsinks PermaLink |
Cooler Master have made some seriously good CPU coolers in the past, the clue is in their name, "cooler" and "master", so one would think they're pretty good at that whole cooling thing!
With their seemingly endless popularity in the air cooling market, such as the legendary 212X, as well as their high-quality AIO coolers, we have been eager to see what they come up with next. Introducing the MasterLiquid series, which features their own unique FlowOp technology, a 100% Cooler Master designed pump, a new radiator design, brand new fans and more, the MasterLiquid is one of the most interesting AIO coolers we've had in the eTeknix office for a long time.
---
| | |
| --- | --- |
| Tue: 07/12/2016 | Topic: Cooling / Heatsinks PermaLink |
Phanteks are probably more known for their PC chassis than for anything else, including their coolers. Phanteks have an extensive range of chassis and accessories for their chassis including a range of fans. The Phanteks Evolv is probably one of the most recognised chassis out there, and still gets a lot of coverage.
---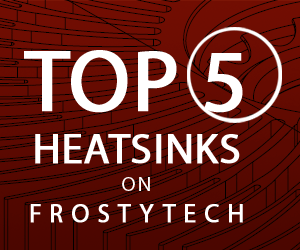 | | |
| --- | --- |
| Mon: 07/11/2016 | Topic: Cooling / Heatsinks PermaLink |
Cooler Master is updating the Hyper line of CPU coolers with the Hyper 212X. Featuring a time-tested, single-tower design much like its predecessors, the Hyper 212X looks to build upon their success. Bringing better performance and lower noise levels to the table, this evolution on the 212 EVO could very well become the next go-to budget cooler.
---
| | |
| --- | --- |
| Mon: 07/11/2016 | Topic: Cooling / Heatsinks PermaLink |
It was accepted for many years that Large CPU coolers were something you simply had to compromise with in terms of clearance, versatility and difficulty of installation. Thankfully, CRYORIG thinks it's a matter of perspective and disagrees, offering a wide range of CPU coolers of varying sizes that are very user-friendly and clearance aware. The CRYORIG H5 Ultimate is a …
---