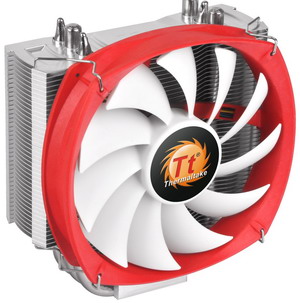 Thermaltake has just released the NiC L31 and NiC L32 CPU coolers, inspired from its name "non-interference cooler". These two heatsinks are fully compatible with motherboards of all kinds, ideally for power users who fill their RAM slots with taller high-end overclocked RAM. This also brings the air cooler industry another level towards silence, performance and compatibility.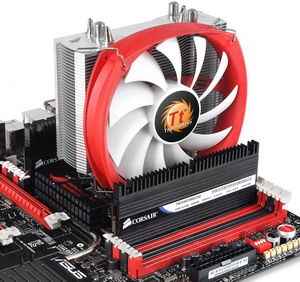 The Thermaltake NiC L31/ NiC L32 heatsink solves the problem that high performance RAM and CPU coolers cannot co-exist. The Tt heatsinks do this by allowing RAM clearance. Furthermore, three 8mm Direct Contact Heat-pipes conduct the heat effectively, supportting heat loads of up to 160W (L32:180W). This ensures the best possible heat dissipation performance conducting heat effectively.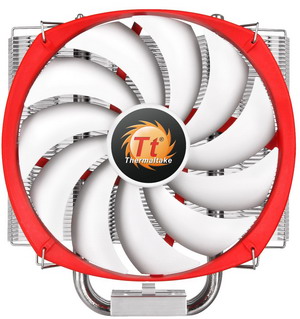 Opening on the fins are designed not only for its distinctive looks but also for performance. The opening of the top fin extends to the opening of the bottom fin creating an even dissipation surface. The slim-looking fan frame is designed to avoid interference with other components on the motherboard achieving a low total height of only 140mm (L32:160mm). Spin speed from 500 - 1800rpm automatically. Additional fan can be added.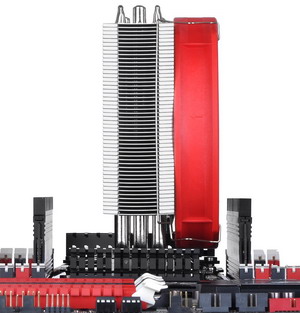 NiC Series, the all new CPU air cooler design which features a slim tower side flow design, low profile PWM Fan, efficiently optimizes cooling performance while allowing optimized compatibility with RAM of all kinds and also enabling the user to adjust the fan speed more conveniently.
For more details:
Thermaltake NiC L31 heatsink - http://www.thermaltake.com/products-model.aspx?id=C_00002246
Thermaltake NiC L32 heatsink - http://www.thermaltake.com/products-model.aspx?id=C_00002247