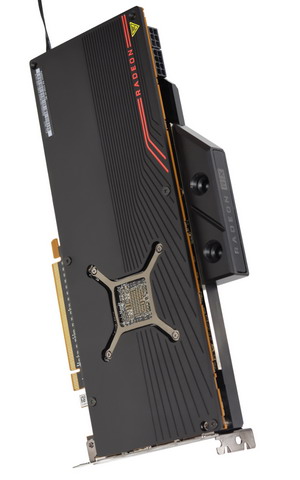 Nickel-plated copper block.
- Significant increase in performance compared to previous models.
- Patented flush stop fittings.
- Illuminated RADEON RX logo.
- Thinner 1 mm heat conduction pads for better performance.
- Thinner full copper cooling block for better performance.
- Optimized water flow. Voltage converters and the RAM are now cooled much better.