"True to its motto "innovated - not imitated" the premium manufacturer Thermalright presents with the Archon IB-E X2 a revised version of one of the most powerful single tower coolers in the world. The Archon IB-E X2 uses a dual-fan design as well, which has been optimized for the needs of the most demanding users.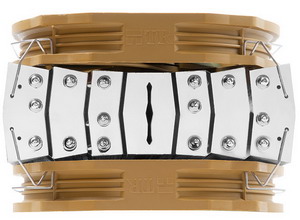 The cooler has been revised in accordance with current customer requirements and makes excessive use of innovative new features to improve an already excellent product even further. The most important innovation of the Archon IB-E X2 is the new layout of the heatsink: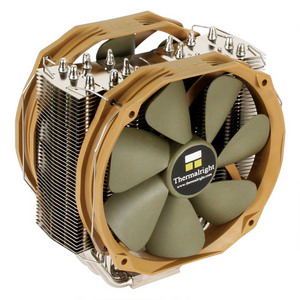 To ensure the best possible compatibility with motherboards and components used, the two aluminum cooling blocks are now arranged asymmetrically. The revised design of the IB-E ensures that the top PCIe slot on ATX motherboards is no longer blocked by the heatsink. In addition, with the overall lower design and the resulting reduction in the total height, a greater compatibility with current cases has been achieved.

In cooperation with the renowned review page Nikktech.com Thermalright starts today a sweepstakes, where the participants can win one of three brand-new Archon IB-E X2 coolers. Further information can be found on the Thermalright Facebook-Page.

The cooler is expected to be available in stores from the end of August; the MSRP is € 64.99, incl. 19% VAT."