The NoFan CR-80EH heatsink is dead silent.It doesn't rely on case fans, it works purely off convective cooling (hot air rising).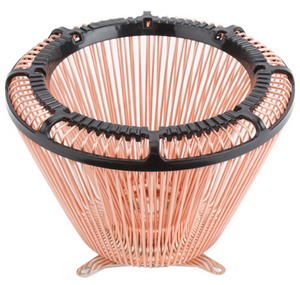 The copper CR-80EH heatsink is made from something called an "IcePipe", which is sort of a trade name for a fluid dynamic heat pipe loop. Put more plainly, the entire heatsink is essentially one wound up 'heatpipe'. Heatpipes conduct heat energy very efficiently compared to solid metal, which means as heat is conducted away from the processor, the body/fins/everything on the CR-80EH passive heatsink rapidly reach thermal equilibrium. It's really an elegant approach.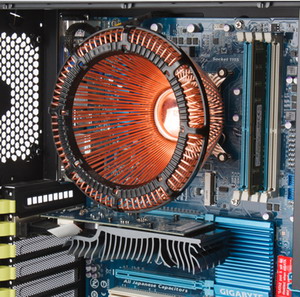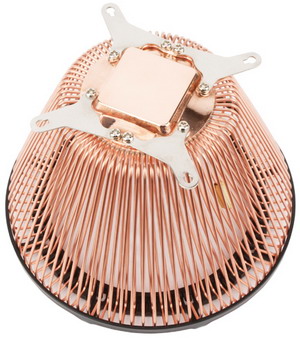 The only downside with this technology is that it's very picky about CPU Thermal Design Power. The Nofan CR-80EH is designed for energy efficient sub-80W TDP processors. Stay within that thermal envelope and use the CR-80EH passive heatsink in a chassis with good top and bottom venting and you'll be fine (based on what Frostytech has witnessed testing NoFan's earlier models). The heatsink will silently keep the CPU within a comfortable operational temperature range.