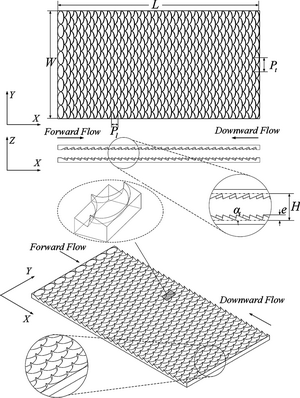 I'd have to describe this surface for transfering heat from metal to liquid as "non-parallel fish scales".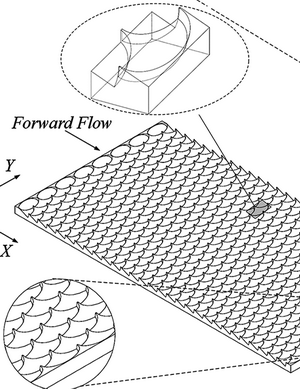 Technically, the research paper on ASME is titled; "A Numerical Investigation of Turbulent Flow and Heat Transfer in Rectangular Channels With Elliptic Scale-Roughened Walls" by Feng Zhou and Ivan Catton.

Quoting the abstract: "Results indicate that the scale-shaped roughness strongly spins the flow in the spanwise direction, which disrupts the near-wall boundary layers continuously and enhances the bulk flow mixing. With the flow marching in a more intense spiral pattern, a 40% improvement of heat transfer enhancement over the circular scale-roughened channels is observed."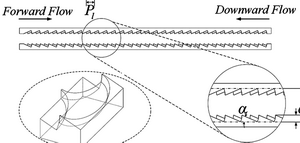 I'd love to see this manufactured into a copper prototype. "