The large AVC prototype heatsink above was simply labeled "Tejas." Shown from above and below perspectives we can see that it incorporates three sets of heat pipes and a mix of aluminum and copper fins.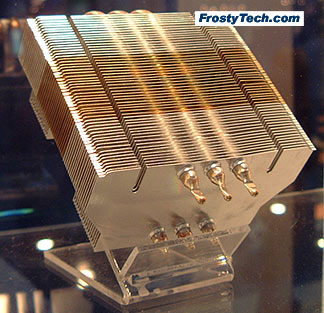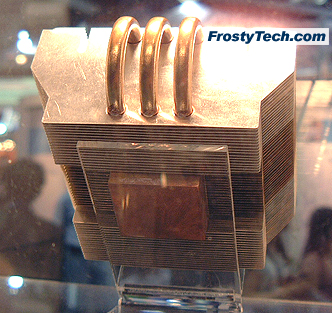 This AVC heatsink was originally designed for socket 775 'Tejas' processors, and will probably never be produced commercially.
The AVC prototype 'Tejas' heatsink with and without its squirrel cage fan. This model never went into production as far as we are aware.
The heatsink features a large square copper block on the base, and would have accepted a 90-92mm squirrel cage fan as shown above.