Abstract: In the following pages you'll see every imaginable shape, material, and size of cooling system and heatsink.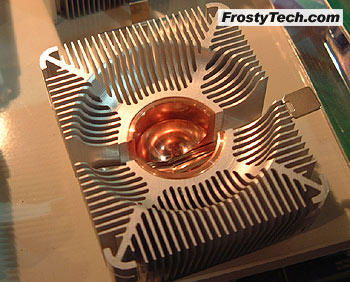 Close up look at the Cooler Star Amazon two section aluminum extrusion and copper core insert heatsink. Note the profile of the copper insert.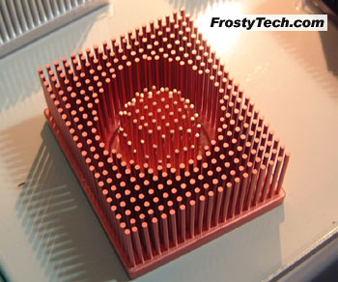 A closeup of a red anodized aluminum Cooler Star Amazon heatsink with shaped cold-forged copper insert.
At this particular trade show, Cooler Star Amazon also had some water cooling assemblies on display. None of the prototypes appear to have made it to final production just yet, but the copper videocard water blocks are certainly an interesting design.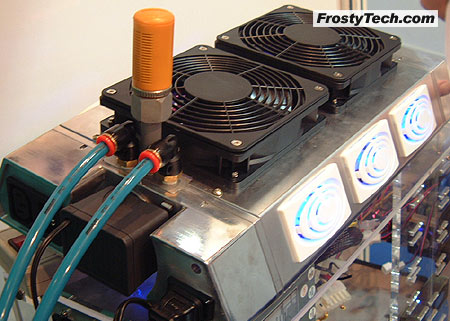 Cooler Star Amazon prototype water cooling system. The orange object is a pressure release valve above the larger heat exchanger.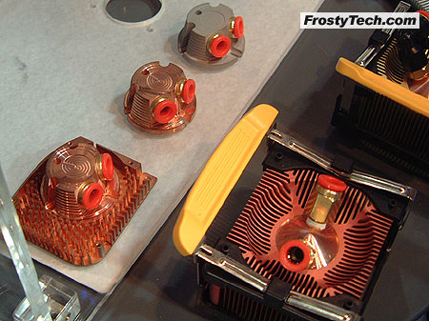 GPU water blocks were shown in several different sizes, with and without surrounding heatsink mechanisms








Websites you may also like:
PCSTATS


Time stamped: 6:22AM, 10.23.2018